Last Update: February 2023
Without a doubt, Instagram has become a very desirable alternative among social network lovers who also enjoy photos with a more artistic or professional nature. This is something that continues to be the company's primary spirit and reason. This point of view is unique to Instagram, so it's not so weird to see that there are still so many users creating new accounts.
Honestly, if you are a new user or if you do not master this social network very well, you may still be wondering how to customize your profile and change your Instagram profile photo – that's why today in Techindroid we will explain how to change your profile picture on Instagram.
How do i Change my Profile Photo On Instagram 2023?
It doesn't matter if you have a personal Instagram account, a business account or an account for your web project. This social network offers you the possibility to customize your profile with an image, just like any other social network. You will also have the chance to write a brief description of yourself or your project using 140 characters, and you can also put a link to your website, in the case you have one. You should know that this is the only link that visitors who access your account can click on, so if there is a page you want to highlight, it is important to post it here.
How to Change my Instagram Profile Picture 2023
---
The process is very simple. If you want to know how to change your Instagram profile picture, just follow these steps.
1.) At first you need to open Instagram app, of course. Once you're logged in, Whether you're using your android or iPhone, Tap the "Profile icon" located in the lower right corner: as you can see in the image. By doing so, you will directly enter your Instagram profile, where you will be able to read your biography, among other things.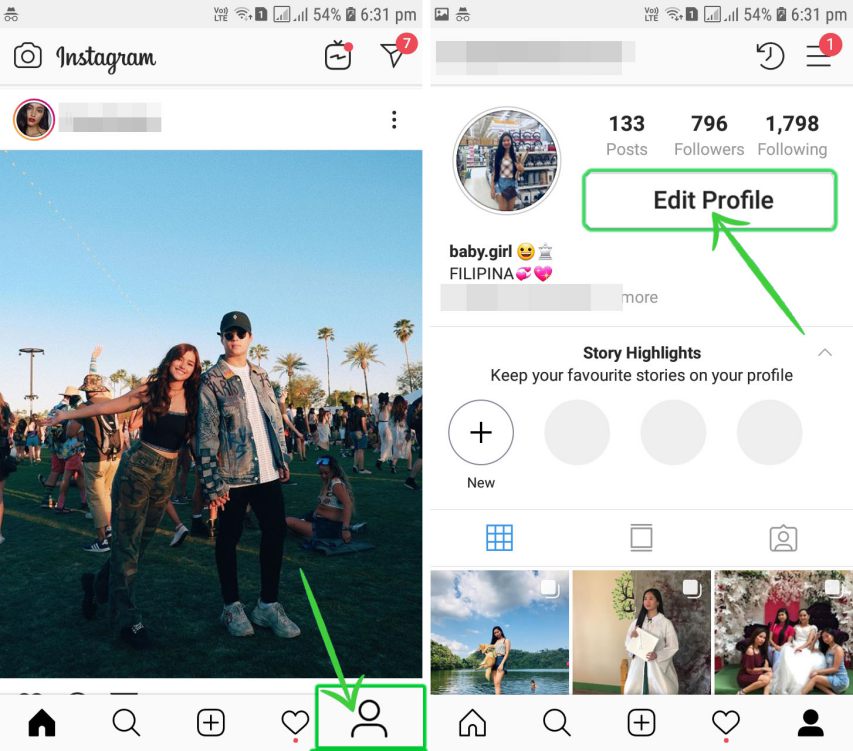 2.) In the case that you do not have any description and you want to add it, you will have to tap on "Edit profile", but changing the photo is much easier. Simply tap on the circle destined to the image or "Change Profile photo" option.
3.) Clicking on the image circle will open a pop-up box. In this box, you must choose the image that you want for your profile and upload it to Instagram. It's very easy, fast, and intuitive.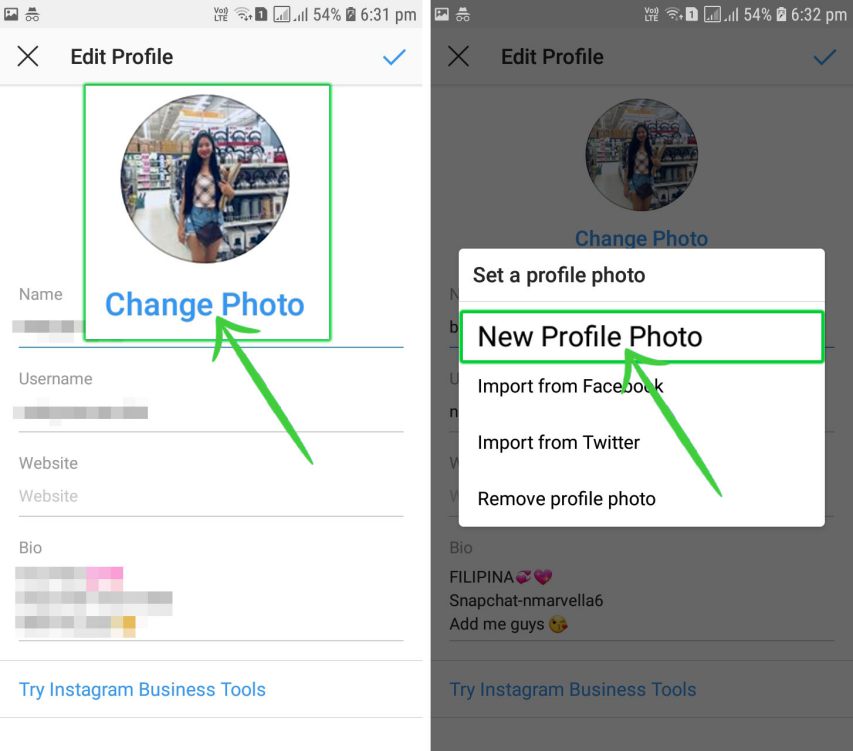 4.) You can also choose to take a photo and upload it as your profile picture, or select a picture it from your gallery, or import it from Facebook or from Twitter, too. The options are enough to choose whatever image you want and customize your Instagram profile to your liking.
More Useful Guides Instagram:
How to Delete Suggestions and Search History On Instagram.
Best Instagram Photo Editors for Android, iPhone & Windows.
How to Use Instagram DM (Direct message) on PC.
How to See Who Viewed Your Instagram Story.
How to Know Who Blocked You on Instagram.
How to Change your Username on Instagram.
How to Get a lot of Followers on Instagram.
How to Repost Instagram Stories.
How to Save Instagram Stories.
Best Instagram Captions 2023.
Best Instagram Bios 2023.
That's it – changing your profile picture on Instagram isn't complicated at all, right?
If you want to read more articles like How to change your profile picture on Instagram, we recommend you to take a look into our Tips and Tricks category.