Recent Update: September 2023
Who wouldn't like to have a lot of fans on Instagram, once you've got this now its the time for impress them by posting new things on Instagram with perfect photo captions. Therefore Here in TechinDroid we sharing 80+ New Good Instagram captions, funny Instagram captions, cute captions, love captions, captions for best friend, HEARTBREAKING & SAD QUOTES for you. You can use this quotes for your insta photo caption or either Instagram Bio.
The photos and videos we post on our Instagram profile say a lot about who we are and modify the way we are seen by our followers. A key element that can guide people seeing our Instagram profile for the first time is our biography.
There are plenty of quotes we can use in our Instagram captions. The quote should be aligned with the purpose of our account. For example, if we're using Instagram to promote a product or service, it would be the best to place information from them in your profile.
Also read: Best instagram Bio Ideas.
If you don't have a profile, you can create an Instagram account in less than 2 minutes. After that, you can already start to use this great social network with our collection of the best Instagram captions 2023 and also read our previous guide about How to Get a Lot of followers on Instagram for free.
If you use a personal account to share what you want with loved ones and friends, you can post information about your profession, age, tastes or hobbies, things that define your personality. Even posting your zodiac sign works!
It doesn't matter what is your case: today we bring 80 Clever Instagram quotes for you! You can use them as we put them here or you can modify them to give them your own style. This way you can put some originality to your biography on Instagram, your posts on Facebook, your profile status on WhatsApp or the Instagram captions in your photos. Many profiles use Latin quotes to update their status as well clever instagram captions.
80 Best GOOD, FUNNY, LOVE, CUTE Captions for INSTAGRAM
---
These were our collection of 80+ best Instagram captions which you can use it for impress your followers.
Good Instagram Captions (POSITIVE QUOTES)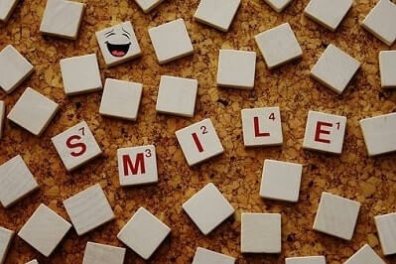 This is the kind of quotes that anyone would love to read at any time of the day and the kind of quotes that would inspire you to look at the positive side of life and keep fighting. Put one of these in your bio or as photo caption and it will help you get more followers. Here are the Good captions for Instagram:
"Smile and don't do harm to anyone. That's the right attitude".
"Happiness is a direction, not a place." – Sydney S. Harris.
"Live, struggle, dream, travel, and if you have time, repeat it all."
"Life is not a problem to be solved but a reality to experience." – Soren Kierkegaard.
"To live is to change, and to be perfect is to have changed often." – John Henry Newman.
"Don't count the days. Make the days count." – Muhammad Ali.
"If you never try it, you'll never get it."
"Life is a tragedy when seen in close-up, but a comedy in long-shot." – Charlie Chaplin
"You don't need to see in order to believe. Just believe and you will see."
"A small positive change can change your whole day or your whole life." – Nishant Grover.
Cute Instagram Captions
If you are a more philosophical person, and you're always thinking about the meaning of things, perhaps you can identify with any of the following quotes and use them as statuses in your biography. Here are the cute Instagram captions:
"The past is a ghost, the future a dream, and all we ever have is now."- Bill Cosby.
"If we don't change, we don't grow. If we don't grow, we aren't really living."- Gail Sheehy.
"Do not complain of life's unfairness. It is never fair – at best it is impartial."- David Gemmell.
"Learn to accept and appreciate your differences, because they will make you stand out from the crowd in the future." – Ellen Degeneres.
"Everything has beauty, but not everyone sees it." – Confucius.
Quote of the day: "Dream as if you'll live forever, live as if you'll die today" – James Dean.
"Talk to yourself like you would to someone you love." – Brene Brown.
"If you could kick the person in the pants responsible for most of your trouble, you wouldn't sit for a month." – Theodore Roosevelt.
"The worst experience is the best teacher." – Kovo.
"Until you make peace with who you are, you'll never be content with what you have." – Doris Mortman.
Funny Instagram Captions
Comedy is trend now a days, for those who all want to make their instagram followers smile when sawing your posts just use these funny Instagram Captions. Funny captions for instagram
"Don't take life too seriously. You will never get out of it alive."
"I may be drunk, Miss, but in the morning I will be sober and you will still be ugly."
"There are only three things women need in life: food, water, and compliments."
"Age is something that doesn't matter, unless you are a cheese."
"A day without sunshine is like, you know, night."
"Life would be tragic if it weren't funny."
MOTIVATIONAL QUOTES
Trends such as life coaching and neuro-linguistic programming are becoming mainstream topics, and motivational quotes are trending now because of this. Despite the fact that they can be a bit tedious for some skeptic people, motivational quotes definitely have a wide audience. Nowadays, many Instagram users share posts consisting of original statuses with motivational content that create easy social interaction.
It never hurts to put enthusiasm and effort to the things we do. If you're looking for some quotes and statuses like these, here you go:
"Try and fail, but don't fail to try." – John Quincy Adams.
"The best way to predict the future is to create it."
"Life shrinks or expands in proportion to one's courage." – Anais Nin.
"Be proud of how far you've come, and have faith in how far you can get."
Quote of the day: "We are the masters of our destiny. We are the captains of our soul. "-Winston Churchill.
"You're worth more than you may think and more than what I can tell."
"No mountain we conquer, but ourselves." – Edmund Hillary.
"The great acts are made up of small works." – Lao Tzu.
"If you want to do it, better do it now."
"Today I have nothing to do except smile." – Paul Simon
SHORT LOVE QUOTES FOR INSTAGRAM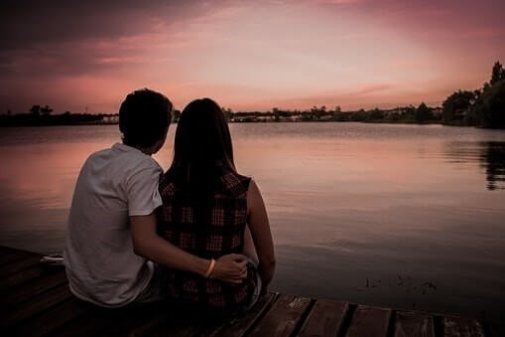 If, after some time searching, you feel that you have finally found the right person, you should share it with the world, and with your followers, using some of these short love quotes for Instagram – it may be useful to express what you're feeling.
True love Captions for Instagram:
"Falling in love is like trying to jump into the void: your mind tells you it's crazy, but your heart insists that you can fly."
"Love is like a fine wine: it gets better with age and with time."
"I only need 3 things to be happy: the sun for the day, the moon for the night and you in my life."
"I never knew I had a dream until that dream was you."
"Only we both know what we need to do."
Quote of the day to reflect: "Love never ends, it just gives us time to start over and make it bigger and stronger."
"Anyone can see you like I do, but not everyone can get to know you like I do."
"The first time I saw your smile I knew that was the smile I want to see when I wake up for the rest of my life."
"Sometimes the heart sees what is invisible to the eye." – H. Jackson Brown
"Love is neither more nor less than what I feel when I'm with you."
SHORT HEARTBREAKING / SAD QUOTES
Love is wonderful, but it is hardly eternal. "You have to kiss a lot of frogs before you find your prince." say the wise – and the truth is, when love ends, sadness often invades us, which is natural and good, but it should be a short-lived feeling.
Here we leave some good quotes and captions for Instagram to put in your status when you're in that "brokenhearted" state:
"Do not worry about people in the past, there is a reason why they did not reach your future."
"It's better to live alone than to live in an illusion."
"Don't look at me when I smile if you ignore me when I cry."
"Women fall in love with what they hear, men fall in love with what they see – that's why women wear makeup and men lie."
"The best way to bring closure to the past is not escaping from it or forgetting it, but facing it and forgiving."
"Do not cry because it's over. Smile because it happened."- Dr. Seuss
"There is no worse beggar than the one who begs for love."
"Nobody deserves your tears, and who deserves them should never make you cry"
"You cannot start the next chapter if you are still reading the previous one."
"The heart should have the "Delete contact, delete history and troubleshooting" options.
FRIENDSHIP QUOTES FOR INSTAGRAM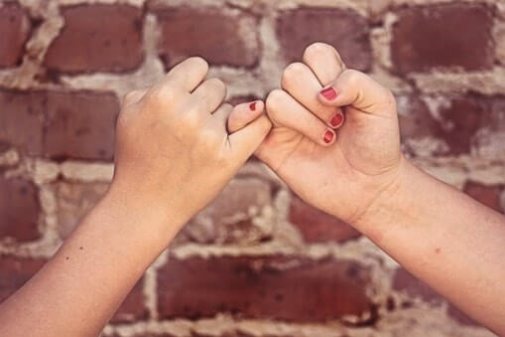 These quotes are perfect to place on your status if you are a person who has good friends. You can also place them in your photos with your best friends and use them as quotes Here are the best Instagram captions for friends:
"Friendship is a single soul inhabiting two bodies." – Aristotle.
"Good times and crazy friends build the most incredible moments."
"Friendship is not something you learn in school. But if you have not learned the meaning of friendship, you really have not learned anything."- Muhammad Ali.
"Friendship doubles the joy and divides anxieties in half." – Francis Bacon.
"A true friend is someone who is there for you when he'd rather be anywhere else." – Len Wein.
"Walking with a friend in the dark is better than walking alone in the light." – Helen Keller.
"A friend is the person who knows everything about you and still likes you." – Elbert Hubbard.
"Being friends is like being soldiers of an army. They live together, fight together and die together."- Ron Hall.
"My definition of a friend is somebody who adores you even though they know the things you're most ashamed of." – Jodie Foster
"A friend is a gift you give to yourself." – Robert Louis Stevenson instagram captions for friends
CAREFREE QUOTES for Instagram
If you are a cool guy like to enjoy life and you don't like to complicate too much, some of these short carefree sentences for Instagram could be your next mantras. They are ideal to change some of your Instagram quotes. You can also use them as captions for your photos. Here are the cool Instagram captions:
"Following a diet could be seen as having a superpower."
"If you obey all the rules, you miss all the fun." – Katharine Hepburn.
"I'd rather regret the things I've done than regret the things I haven't done." – Lucille Ball.
"Years of experience on failed projects endorse me."
"My jealousy is not for everyone."
"A certain amount of darkness is needed to see the stars." – Osho.
"I'm not special, I'm just a limited edition."
"Wherever you go, no matter what is the weather like, always bring your own sunshine." – Anthony J. D'Angelo.
"99% of the things you worry about never happen."
"Never explain yourself. Your friends don't need it and your enemies won't believe it."- Ziad K. Abdelnour.
Instagram Captions for Selfies
If you are someone who does not mind hurting others' susceptibility, perhaps some of these irreverent quotes for Instagram photos will fit your personality. Sometimes, when you have a lot of followers, it is better to show our character as it is:
"Having style is knowing who you are, what you want to say and not giving a damn." – Gore Vidal.
"These are my principles. If you don't like them, I have others."- Groucho Marx
"I've heard so well of you lately, I thought you were dead."
"Foolishness is infinitely more fascinating than intelligence, infinitely much deeper. Intelligence has its limits, foolishness has none."- Claude Chabrol.
"The secret of life is honesty and fair dealing. If you can fake that, you've got it made." – Groucho Marx
"Those people who think they know everything are a real nuisance for those who really know everything." – Isaac Asimov.
"I'd rather be hated for who I am than loved for who I am not." – Kurt Cobain.
"Politics is the art of looking for trouble, finding it, make a false diagnosis and then applying the wrong remedies." – Groucho Marx
"I'm not afraid of death, I just do not want to be there when it happens" – Woody Allen
"It is no measure of health to be well adjusted to a profoundly sick society." – Jiddu Krishnamurti.
OTHER GOOD QUOTES FOR INSTAGRAM
Quotes from songs: Some familiar songs or facts about your favorite music reflect your personality and give an unexpectedly good touch to your biography.
Life sentences: Excerpts from popular people with moral lessons.
Quotes from history: a literary quote from a character that is representative of you. This could make you be seen as a cultured person.
You can also add emoticons to give a light-hearted and creative look to your Instagram captions.
Each sentence for Instagram has a profound meaning and can apply to different areas and stages of life.
Do you have any other good caption for Instagram of your own? Have you already decided which ones will you use as your captions for Instagram? You can also use them as comments. If you have any captions or quotes of your own, feel free to share them with us in the comment section.