Last Update: August 2023
Create keyboard shortcuts windows 7, 8, 10: On web we have seen some application launchers for Windows that allow us to run our applications easily programs. However, there are other applications that allow us set different keyboard shortcut to open our favorite programs, files or a folder quickly on windows. In addition possibility of perform other operations from the keyboard.
Most of these programs also offer other unique features such as access to add folders to the play list, volume control or add special characters with custom hotkeys. Then we will show three tools that are compatible even Windows 10.
How to Create Keyboard shortcut to open Application or file on Windows
Clavier +
Its one of the most popular applications when it comes to set keyboard shortcuts that allow us to launch applications. It offers a very simple interface and therefore we will be able to add launch any application quikly we have installed. In addition to offering the ability to add executable application files. It also gives the possibility to add a folder to the play list and you set the key to the shortcut.
Shortcutor
A tool that in addition to the ability to create custom keyboard shortcuts to installed application on our computer. Also let you to set custom keyboard shortcuts for many system applications. That is, we will be able to use Shortcutor to raise or lower the volume of the computer, pause or play content, restart the computer, etc.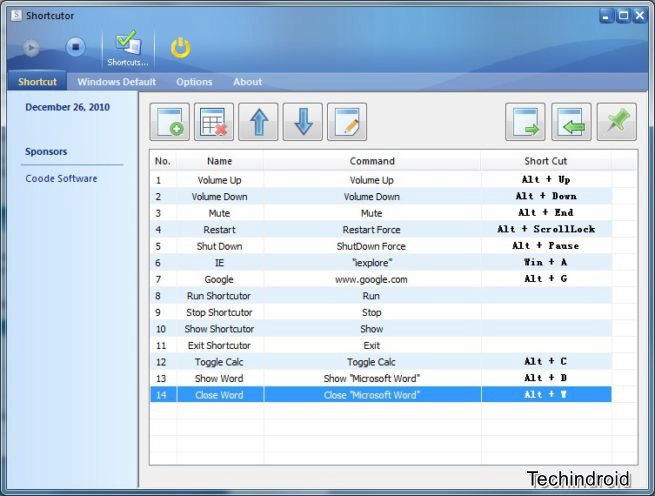 HotKeyMan
Its another application that used to create keyboard shortcuts on windows .It compatible with Windows 10 and provides a basic panel to set our hotkeys to launch your favorite applications or more used on the desktop. An interesting option HotKeyMan offers is that you can determine if a launched through a keyboard shortcut, application want to open maximized, minimized or normal screen.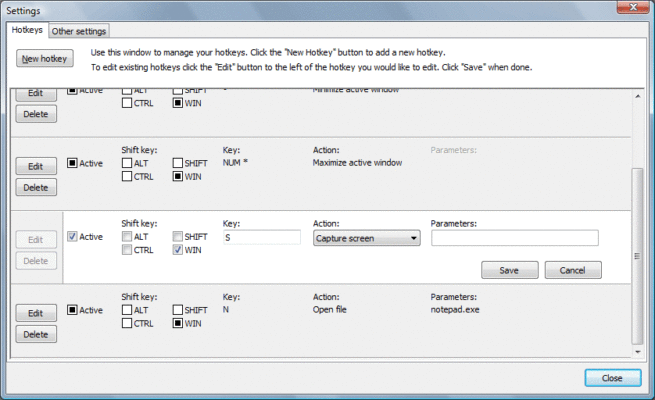 It also offers the ability to create keyboard shortcuts to close active windows. Open a file or perform a screenshot.
This article is all about to Create Keyboard shortcut to open Application or file on Windows 7 8 10 tutorial. Don't forget to share this trick with your friends.