Last Update: February 2023
Are you wondering how to Download Apk from Google Play store, instead of installing app?.
Have you tried using an App that's not available for your phone? It's really sad when you're left out of a game or app because you don't leave in X country, it's also a bummer if you're using an Amazon Fire tablet, there is a way to install these apps on your phone, though, and today in Tech in Droid we'll show you how to Download Apk file from Google Play.
How to Get Google play on Amazon Kindle fire.
The best option to download restricted apps on your phone is by downloading APK file. What's an APK? It's the format the app is packed, just like a Windows .exe/.msi, or a MacOSX .dmg. How do you get the APK? Well, firstly you'll want to go to the Google Play Store, and look for the app we want to download, look at your browser URL, and we'll see something like this:
 https://play.google.com/store/apps/details?id=xxx.xxx.xxx 
This xxx.xxx.xxx is the unique identifier of the app on Google Play. Let's copy the name and go to this URL:
http://apps.evozi.com/apk-downloader/
Now we'll write the xxx.xxx.xxx in the URL and click enter. Afterward, click the 'Generate Download Link' button and then the 'Click Here' button to download the APK.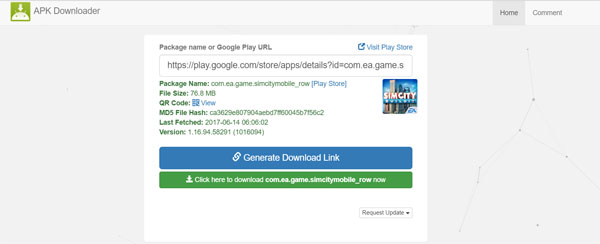 Now, this APK is not good on its own, you still need to install it on your phone. If you downloaded it on your PC transfer it to your phone. If you're using Android 4.4, go to Settings -> Security -> Install apps from unknown sources, go to your file manager, look for the APK and you will be able to install it.
We hope this tutorial was helpful for you, although not 100% effective because developers have made more specialized ways to prevent people from other regions from using their apps, it's still a nice method to use. Did you have a problem with this method? Leave your comments below!