Last Update: August 2023
How do I create Instagram account 2023: Do you want to join Instagram ? To hang your photos and view your friends or people you follow. it is necessary that you sign-in this application, so you can start using this social network of photographs and images only.
In this article we will tell you how to create an instagram account, step by step guide, what you have to do to enter this community. In addition, We also explain how you can do if instead want to use on PC or smartphone.
You may also like: How to create Whatsapp account
How to create instagram account
---
 Step: 1  To create Instagram account , the first thing you need is access to Google Play (if you have Android) or App Store if you have an Iphone. Or download Instagram from below link .
For Android users:
For iPhone users:

 Step: 2  Once you downloaded the application. Install it on your mobile device to start making use of this social network.
 Step: 3  Once you have installed in your mobile. Open the app & the next step is to register as a user . To do this, you have to click on the "Sign up" button.
For iPhone users click on "Sign up with phone or email" option. If you wish join instagram using Email or phone number. Instead of using email phone number you can also create instagram account by clicking "Login with facebook" button.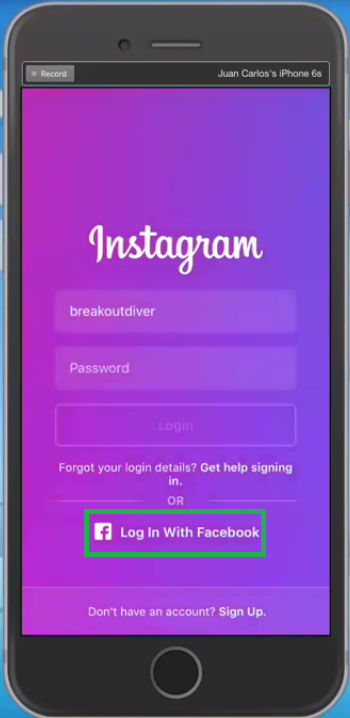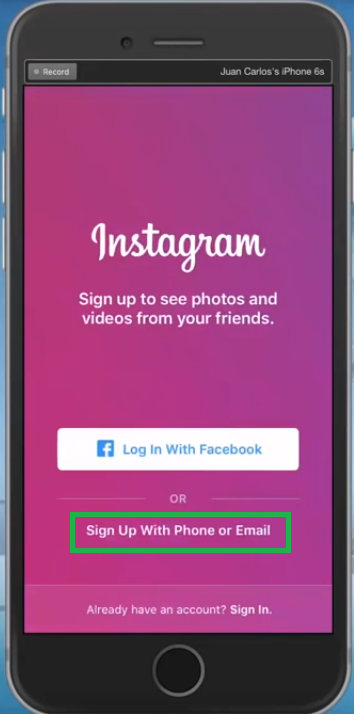 Step: 4  Then, a screen for entering your email, username and password will appear. When you finish filling in these data, you just have to click on "Continue" and immediately and have your account yet .
 Step: 5  Once you're registered Instagram. It's time to start uploading the pictures & videos you want to share and start following your friends or users that interest you. In addition, there are also different options such as for example. Make collage with your photos or post videos.
I hope this step by step Tutorial help you to create Instagram account in a few mins with your smartphone. Thanks for Reading.