Wondering How to Send Facebook messages without messenger app? In this short guide we'll tell you the easiest way to check Facebook messages without messenger app for Android or iPhone.
A long time ago, Facebook decided to change the way users send and receive messages from the smartphones. Before this change users are allowed to send and read Facebook messages through the mobile is easy by just entering into the mobile version of Facebook: m.Facebook.com, which can be simply accessed from mobile browser. And have the ability to send receive chats from friends. Canceling said messaging service from Facebook's mobile version and replace within the same app of the social network take in Facebook Messenger. This forced many people to install messenger actually who did not want to.
Either because they didn't want to spend their phone's storage or because they did not like the use of the messenger app, this was a popular option.
However, at this moment viewing Facebook messages from mobile is no longer available: If you try entering the "messages" section from mobile browser, the page suggests you to install Facebook Messenger, this preventing access to the inbox.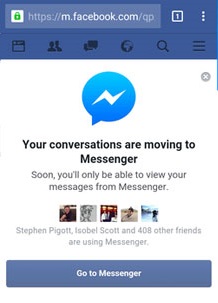 As you can see, you do not have the option to see your conversations, because the page suggests you install Facebook Messenger.
Thanks to this, many users of the social network of Mark Zuckerberg were dissatisfied, because they felt forced to install another app or simply stop sending messages through Facebook. Luckily, there is a way that will allow you to get Facebook messages without messenger from your device's browser without installing the messenger.
How to Check Facebook messages without messenger app on iPhone & Android:
---
To view Facebook messages without messenger just follow this steps:
The first thing you will need is the browser which is something essential to access Facebook. For this tutorial we use Google Chrome as a browser.
On your browser and enter mbasic.Facebook.com, which is the mobile version of the website.
Once there, go to your inbox by clicking "Messages".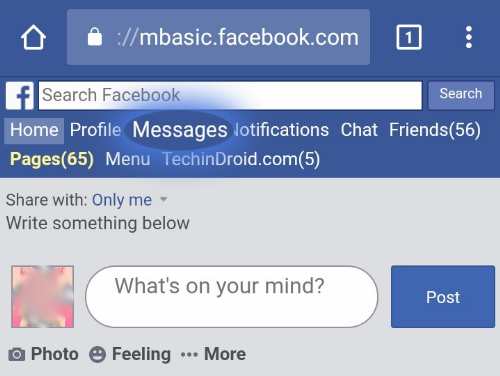 Now you just have to open the Conversation by Click on the friend name that under the recent messages.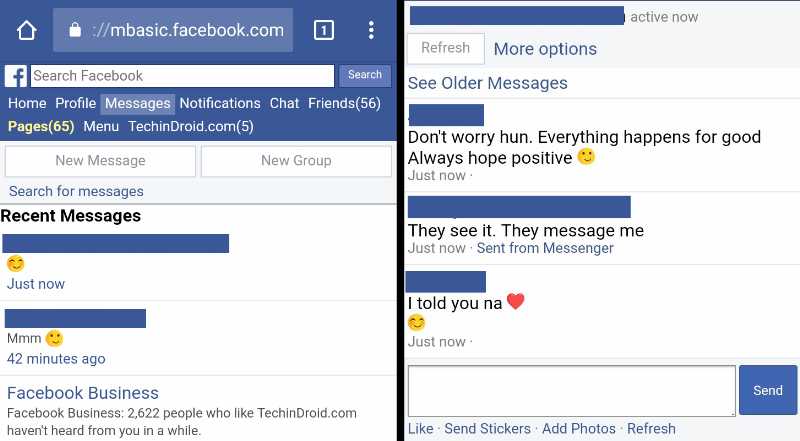 Facebook messages without messenger
Once the Chat is open, you able to manage your chats like sending text message, pictures and stickers as like in the Facebook messenger app.
Go back to the messages section. There you can see more conversations!
Also read:
By using this trick not only see them Also, reply to messages without any problem. This is a very simple trick to read Facebook messages without messenger but, it could help many users who don't like to use Facebook Messenger. To read more articles like send message on Facebook without messenger app? We recommend you enter our Social media section.