Last update: December 2023
Citra is the first emulator born in the catalog of 3DS emulators history, that was developed by the team of programmers in the C++ programming language and released its first version to public at 2015. Citra can run almost all homebrew games and many commercial games. After years of awaiting on its arrival to mobile devices, Now finally Citra emulator is available to download on android. This emulator work as a key to play 3DS games on your Android smartphone or Tablet.
In 2023, TechinDroid already talked about the best 3DS emulators for PC, Now we're going a step further by bringing you an interesting guide that I'm sure you'll be curious to read about and this guide is about how to use the CITRA 3DS emulator on Android, believe me, the news is completely true. The 3DS emulator for Android is something you want so badly as long as you are curious of playing 3DS games from your android phone or tablet. Well, now its possible to download Citra 3DS emulator for Android devices.
The developer Sachin Vin has been the one responsible for carrying the CITRA 3DS emulator code to Android. The good thing about all this is that it has aroused the interest of the CITRA developers of Windows and they have decided to work together. Without giving you further ado let's know more about the Nintendo 3DS emulator for android.
Citra Emulator for Android 2023
Citra is a Nintendo 3DS emulator for Android that can be abbreviated as N3DS emulator is capable of playing most of the Nintendo 3DS games at highest speed & resolution. In addition, its included a series of graphical improvements that will help us to increase the low native resolution that most games of the Nintendo notebook have, aren't you excited?
The android 3DS emulator is capable of displaying both screens in real-time, although it's also possible to display a single screen in full screen and assign a button to toggle between both screen. As for the control, you can customize the touch buttons to suite what you want. Although it is most likely that we have the screen full of virtual controls.
Citra for android supports a large number of games from the Nintendo 3DS catalog, many of them with a considerably better graphic appearance than we can see on their original platform. Games like Pokémon Sun and Moon or The Legend of Zelda and many others.
Citra is possibly the best and most advanced Nintendo 3DS emulator that we can find for Android devices, an open source project created in an altruistic way that allows us to enjoy our portable games on our Android devices.
Download Citra Emulator Apk
You can free download Citra latest release from the download links found below.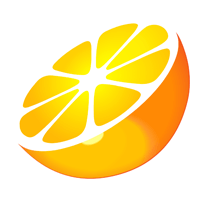 Citra Emulator for Android 2023 (Early Access)
| Package name | Citra 3DS emulator.apk |
| --- | --- |
| Size | 30.2 MB |
| Version | 89204de7b |
| OS | Android 5.0 & UP |
| Developer | Sachin Vin |

Citra Emulator Requirements for Android
Recommended System requirements for this emulator to work perfectly for Android are as follows:
Android 5.0, OpenGL ES 3.2, Quad Core A53, ARMv8 or x86-64 (64-bit OS), SnapDragon.
Thanks to this brilliant innovative of the team, we can now emulate 3DS games on PC , the only problem was that it was very difficult to bring this 3DS emulator to other ecosystem like Android. What seemed impossible was achieved and made possible by a GitHub user whose name is Sachin Vin.
Now let's discuss extensively How to Play 3DS Games on android using this emulator. You can expect it to work perfectly and this emulator won't disappoint you. The emulator was ran into lags at its very first release, then after it begun to works very fast since official project developers keep worked on it to bring regular updates to fix the lags and made it with better performance. As of now the latest release of app speed is significantly increased.
How to Play 3DS Games on Android 2023
---
We are pretty sure about that you're looking forward to test ride the Citra for Android, here I leave you the most recent releases that have come out in the GitHub repository. The recent version of emulator currently runs games at 30-60 FPS, which is very fast and give you the best gaming experience.
Step:1

|

Download & Install
You can download Citra directly by click on the Download button or the mirrors we given above. By doing so you will have latest version of Citra Android release, the last one was released at 08 May 2021.
After downloading the apk file, you need to install it on your phone by opening the downloaded apk file.
Note! Make sure you have enabled the "Unknown sources" option from your device's settings, So that you are able to go ahead with the apk installation. To Enable it Go to "Settings > Security > Scroll down to "unknown Sources" and enable it. Still Don't Know How? Checkout our detailed guide to enable "Unknown sources" on any android phone. 
Step: 2

|

Setup Citra Emulator on Android
One of the thing that strikes me most about the 3DS emulator for Android is that the interface looks like the Dolphin emulator. At first I thought it was fake but, its completely real.
To play games with Citra on Android, the first thing you have to do is load the list of games that you want to play, to do this, You must have them decrypted and have it in your SD Card or Phone storage. Once have it, tap on the "+" button.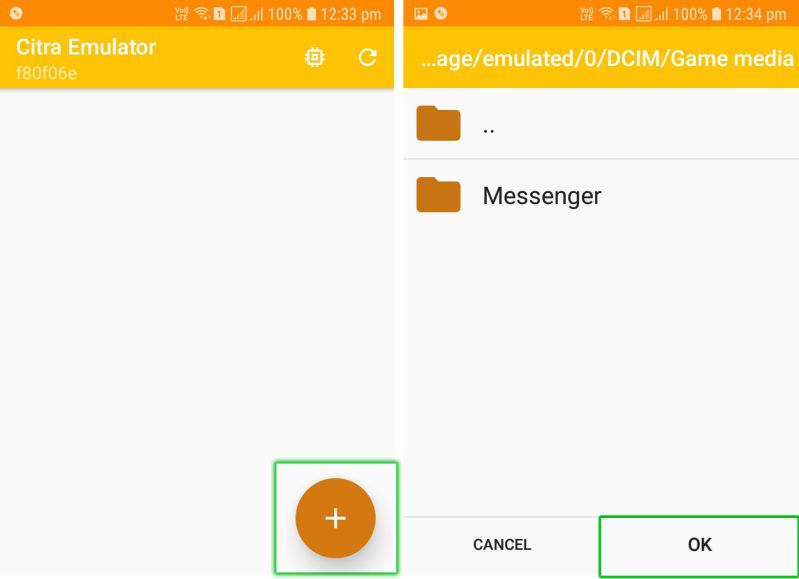 Browse into your SD Card folders to look for the 3DS game rom file to emulate in Android and then you have to tap on "OK".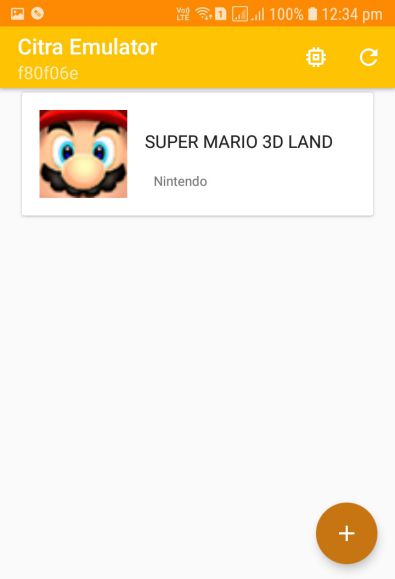 And it will be loaded into games list of Citra emulator, you can play the game by Tapping on it and enjoy.
Citra Emulator Gameplay Videos
There are many videos on Youtube showing the game play of the emulator.  In this video you can see how Citra handling the Animal Crossing: New Leaf at 30 to 60 fps which gives more smooth and comfortable gaming experience.
Also read:
Best iOS Emulators to Run iOS Apps on PC.
Best Super Nintendo Emulator for Android.
How to Run Android Apps on PC.
Best Android Emulators for Pc.
Best DS emulators for Android.
Best SNES Emulators for PC.
FAQs:
Is there a 3DS Emulator for Android that works?
Yes, finally a fully working 3DS emulator for android available to download for free. Its well known emulator project called CITRA and The only limitation is that you can only run on PC until 2021 but, now you can download citra for Android devices too that will allow you play Nintendo 3ds games on android.
Can I Download Citra For Android on Google Play?
As this is an unofficial port of Citra for PC, is not yet available on the Google play store.
We hope you have learnt something new by reading this guide. If you have any questions or thoughts about this 3DS emulator for Android you can leave a comment & If you found this info useful don't hesitate to share this article on your social media profiles!.