Recent Update: December 2023
Free Download Citra emulator for windows, Mac and Linux
The world of emulation never stops, the current period of time we're living makes emulation development truly a community-based project, thanks to collaborate coding and SVNs like Git, alongside GitHub, emulator performances skyrocket. Best examples of this is one of the Best 3DS Emulator, Citra.
I remember a few years ago Citra being a really bugged project, it wouldn't work even on the best of PCs and it seemed like a false hope for people who like to play handheld games on their PCs, but then comes the community to save the day, with conjoint efforts and a little bit of hope, Citra 3DS is now an up-and-coming emulator that can even run 3DS games better on your PC than in your own 3DS. Here I'm putting a detailed review of this emulator and also given citra emulator download link. Also have a look at Best DS emulators for Android.
How to Download Citra 3ds emulator 2023
---
At first click on the Green download button, And download the latest version as per your OS. 
Download Citra Emulator for pc 2023
| | |
| --- | --- |
| Operating System: | Windows, Mac & Linux |
| Size: | 11 MB |
| Price: | Free |
| Developer: | citra-emu.org |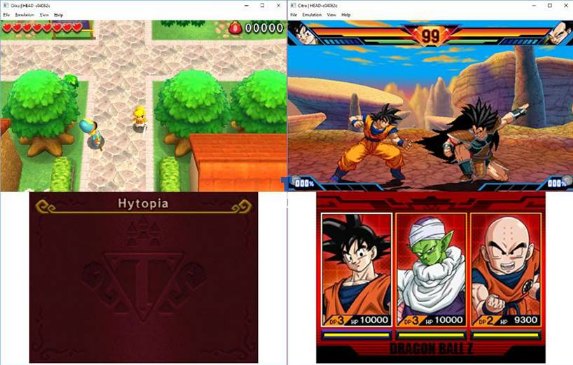 Citra 3ds emulator download for Pc

Citra emulator

download
Let's go back to 2015 when Citra started, it was at a really (REALLY) experimental phase, where it didn't even have an UI, you had to run it from the command line and it just wasn't friendly at all, fast forward a few years and now Citra is able to run 3DS' best games at 60 FPS and with anti-aliasing options. This 180° change makes certain games like The Legend of Zelda: A Link Between Worlds, Super Mario 3D Land and the Pokémon Saga on your PC a delightful experience, just start the program, find your ROM, connect your Xbox controller, kick back and have some fun.
Now, you might wonder "What about the touchscreen?", well, the emulator allows for the two screens to be viewed differently depending on the current game On the subject of the two screens, the emulator allows several display modes adapted to each game. We can view both screens at the same time or just view one and change between them with a keyboard shortcut. For touch control, we obviously recommend using a touch screen, but just using your mouse or a drawing tablet is fine as well.
Download citra emulator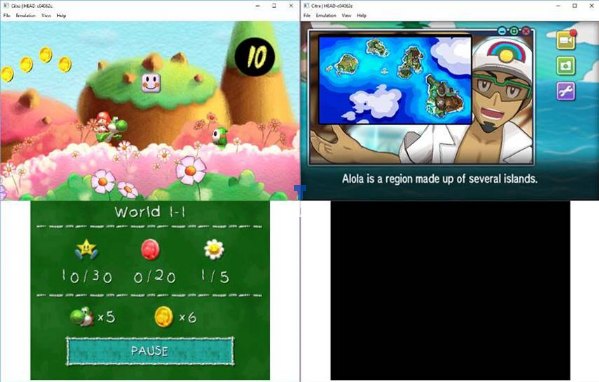 To play with a certain ROM you need to decrypt them first, the emulator will not accept files directly dumped from backups or .3DS and .3DZ formatted ROMs. There are tools for this purpose on the internet, though, so that shouldn't be so hard to do.
Talking about specs, it's essential to have at least a 64-bit OS installed on your PC, as Citra doesn't have a 32-bit version (and we don't think it's planned). This means that you need at least 4GB of memory on your PC and we suggest a dedicated graphics card, because as we all know, Intel's suck.
If you download the most stable build you won't really do yourself that much of a favor, as Citra's official build doesn't have the most compatibility with the handheld's main games. If you want to play Pokemon Alpha Sapphire, you need to download a certain Nightly build that has the most compatibility with that certain game. There should be enough documentation on the internet to know which nightly is the one you need to download, so you're covered.
This emulator is just another example of how collaborate coding can really impact and improve projects, when you Open Source a project, it can really bring the community together to help it get the push it needs to evolve and excel. Feel free to share the post if you liked it or found it helpful, and don't be afraid to leave your comments in the box below!.
FAQs about Citra:
Q: 1) Is citra emulator have android version?
No it doesn't have android version; So you won't be able to download citra 3ds emulator for android.
---
Q: 2) Citra 3ds emulator work on 32-bit operating system?
No, it doesn't run on 32-bit architecture. Since this doesn't meet the minimum system requirement to run 3DS games.