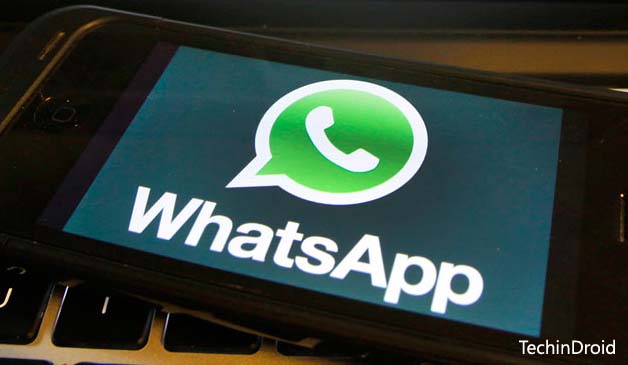 Last Update: December 2023
Here is the guide to remove blocked contacts from whatsapp & know how to hide blocked contact list in whatsapp.
Have you blocked someone in Whatsapp and want to remove their contact completely? After you block someone on whatsapp that contact will be shown in the blocked users list on your profile section. We'll tell you how to hide/delete the contact completely from the block list.
When a contact is blocked in this instant messaging app, it's also stored on the mobile device in the "Blocked users" section but, if you want to remove your trace from entire phone, then you must follow the instructions we give you on TechinDroid and find out how to delete a blocked contact in WhatsApp by simple easy steps. Have on your mobile only those people you want to have!
How to Remove Blocked Contacts from WhatsApp
---
1. You have a blocked contact on WhatsApp you must take into account that person will never be able to contact you through WA. As soon as you've blocked someone, you won't receive messages from that person although if she had sent the message you will not receive the message but, they will notified with a single check, Its, indicating that you did not receive it; Besides this, you will not be able to see your last seen, your status or your profile picture.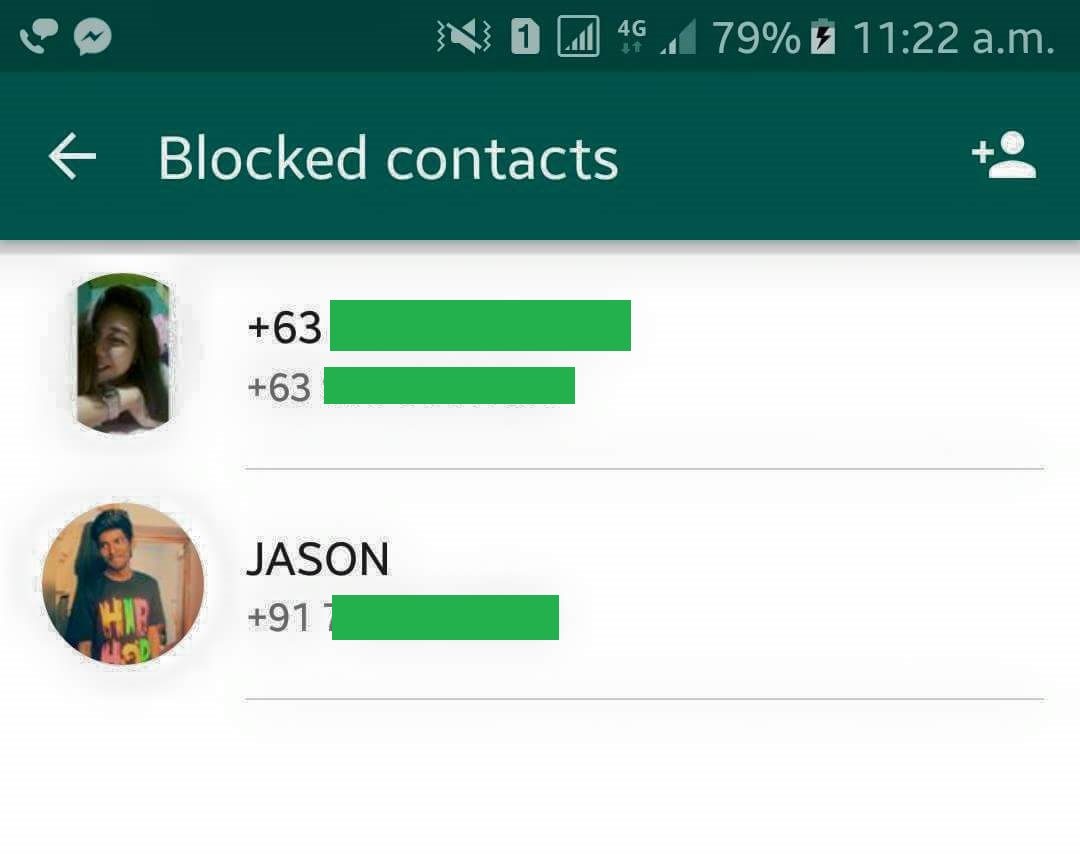 2. If this lack of communication is not enough? And you want to remove the blocked contact from blocked list of WhatsApp to not even appear on your device you will have to follow these steps. First of all, need to Delete their contact from your mobile phone, for that, you have to open Phonebook (Contacts) on your smartphone and then find the name you have saved that person.
delete block contacts from whatsapp
Once located, you must mark above it and select the option of Delete or Delete contact; In this way, you will delete your phone number or the data that you have stored on your device. Above all, you must make sure that the contact delete it from the SIM, not only the phone, but also on the memory card.
Free Virtual phone numbers for WhatsApp.
3. Once deleted from your list of mobile contacts, access your contacts blocked WhatsApp. To do this, you must open whatsapp and Navigate to your Profile. ie, the screen where you see a complete list of your conversations and here in the upper right you will see three buttons, press and select the option "Settings > Account> Privacy.
Read WhatsApp messages without your Friends knowing (Hide Blue tick).
4. Once you are in the Privacy option of WhatsApp you will find the section "Blocked" , if you click on this option a complete list will appear with all the people you've blocked so they can not talk this way. You will see that the ones that are no longer in your mobile phone, appear with no name, only with your phone number. remove blocked contact from blocked list
5. This is the only way to remove a blocked contact on WhatsApp, ie you can remove the contact so they will not appear in your contact list. But, so far It is impossible to remove it from your blocked contact records, You will always see that person's phone number. WhatsApp has not yet given an answer for this and therefore the only way that that phone number really disappears is when the other person in question also deletes you from your contact list. Have you ever tried WhatsApp plus?. Its a modified version of the app offering a lot of interesting features like hide blocked contacts list.
So this is all about how to remove a blocked contact from WhatsApp. To read more articles like this, we recommend you enter our category How To.