Last update: September 2023
Here are the 7 Best SNES emulators for PC to Play SNES Games On Your PC (Windows, MAC and Linux) and we even given the download link to each emulators listed in this article.
Personally, I consider that the golden age of video games started in 1990 with the launch of the Super Nintendo Entertainment System or SNES. If you also share this love for this old Nintendo console and its video games, you should know that there are ways to revive classic titles like Super Mario World, Donkey Kong Country and Mortal Kombat 3 using SNES emulator on your Windows PC.
We invite you to take a trip in time through this highly recommended list of the best SNES emulators for PC.
SNES emulator android
How to Download SNES Games
Before we start talking about Super Nintendo emulators for your PC, we must remind you that these are useless if you do not get the games you want to emulate in these programs.
On the Internet, there is a wide variety of sites that offer these SNES emulator games for free, and finding them is really simple. Although there are not many sites in Spanish that contain them, you can do a Google search of "SNES Roms" and you will find many websites that will offer you a lot of different SNES games for free.
Best SNES Emulators for PC – Windows, Mac & Linux
---
Let's start with the Nintendo emulators, which are really the most difficult to find and to differentiate between the good and the bad ones.
SNES emulator download | Nintendo emulator download
1.

SNES9X
The first SNES emulator for PC on this list is SNES9X. With this emulator, you can play SNES games on the PC, as well as Super Famicom games. In terms of emulation, this program works perfectly and allows you to execute most of the Super Nintendo catalog.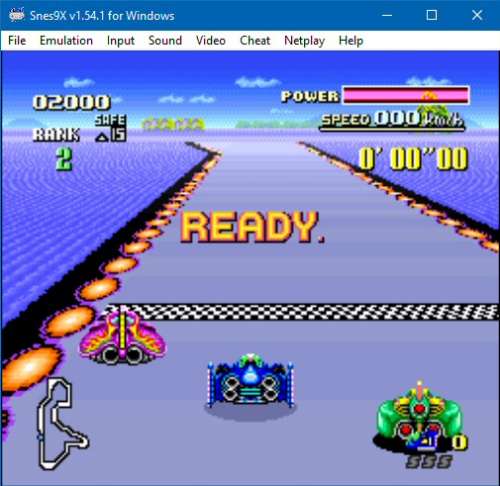 SNES emulators 2023
It also allows you to save and load games in real time, in addition to adding filters and inserting cheats for ammunition or lives, depending on the game.
Without any doubt, SNES9X is the best SNES emulator you can find since it has portability for Windows, MacOS, and Linux. It also has a Windows-like interface that transforms SNES9X into a simple, user-friendly choice that can be used for casual gamers and people starting to use emulators.
As a last favorable point, we must note that you have the possibility to choose between playing with the keyboard or with a control. You are also able to configure the buttons according to the original SNES controls, and the emulator includes the classic TURBO button, which will allow you to skip those scenes that you really do not want to see, or those lengthy dialogues that you are not interested in reading.
Available for: macOS, Windows, PSP, PS3, DOS, Linux, AmigaOS 4, Xbox, MorphOS, Nintendo GameCube, Nintendo Wii, iOS, and Android.
Visit | www.SNES9x.com
2.

ZSNES
ZSNES is another emulator that has all the features of SNES9X. However, it can be an emulator with some problems from time to time. ZSNES usually has some glitches or errors that close your game, making you lose all of your progress. Despite this, it is a trusted emulator, and it really works quite well with classic titles.
With a slightly more retro setting and a not-so-classic interface, ZSNES will offer you the possibility to save and load games in real time, use the Turbo button and even connect your light gun if you still have it saved… I do not know how you will do to connect it, though!
ZSNES is available for Windows, Linux, and even MacOS. Like all the programs that we're presenting on this list, ZSNES is a free SNES emulator for PC.
Visit | www.zsnes.com
3.

BizHawk for Windows
BizHawk is a special SNES emulator for windows 10, written in C# and designed for TAS (Tool-Assisted Speedruns). A speedrun is trying to complete a game in the shortest time possible. This emulator is also multi-system and is able to emulate a lot of different consoles, making it a strong choice for people who like to play more than just SNES games, but may not be your best choice if you're looking for a dedicated emulator or one that isn't enhanced specifically for TAS.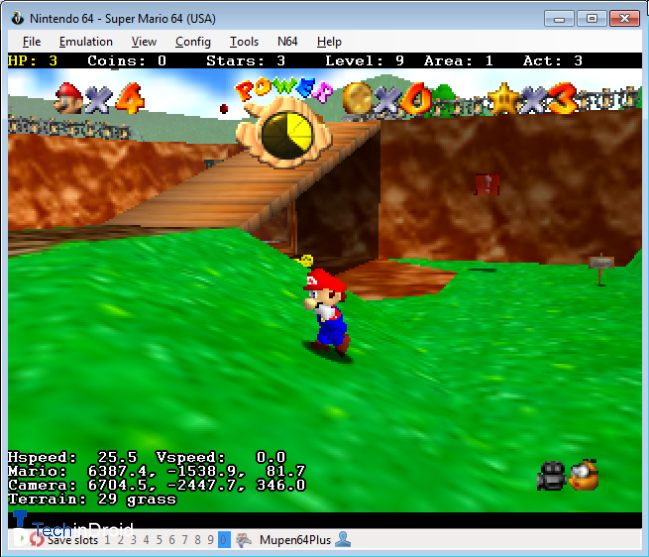 Visit site | BizHawk
4.

 Higan/BSNES
Once known as BSNES and now called Higan, this Nintendo games emulator allows you to run titles of:
Famicom
Super Famicom (SNES)
Game Boy
Game Boy Color
Game Boy Advance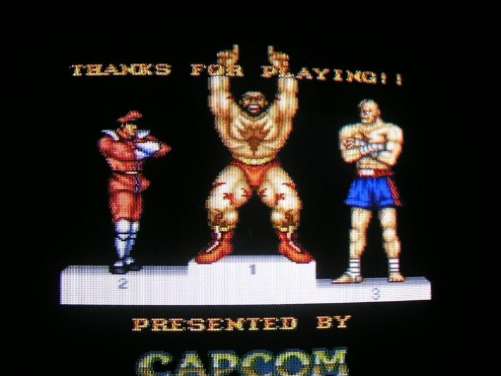 Higan has continued the legacy of BSNES and has maintained the emulator at the same time that has improved it. Undoubtedly, this is one of the strongest alternatives to the two aforementioned emulators, as it faithfully reproduces any SNES game, creating an exact copy in colors and animations.
Visit site | Higan/BSNES
5.

BSNES-classic
The original BSNES can still be a strong and valid choice! As Higan isn't the friendliest emulator out there, you can try to go "backward" and try this fork of the older BSNES. It has a friendlier UI and interface, and it still has the amazing performance that characterized this powerful SNES emulator for windows. And you don't need a PC as powerful as you may need while using Higan. If you want a solid program and you are new to emulators, this is an excellent choice. Give it a try.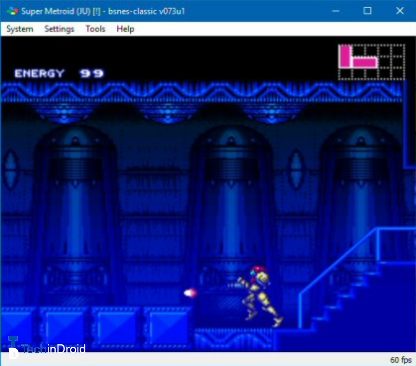 Visit site | BSNES-classic
6.

RetroArch
Retroarch is an emulator known for how many emulators it can be – it may sound weird, but that's how it is. This program works with a lot of different emulation cores in order to create one of the biggest emulators that exist nowadays. Retroarch has an extremely big compatibility and it will run any game without any major issues. The main downside is you won't be able to customize Retroarch as much as you can do it with other alternatives, so this would be a great choice for an emulation enthusiast or for someone who likes to play on a lot of different systems.
Do you want to play SNES games without installing any program or downloading any games? Find out how on the list's final entry…
Visit site | RetroArch
7.

SNES Emulator Online
SNESbox is the solution if you want a fast and simple way to play SNES games without having to install or download anything. SNESbox is an online SNES emulator that works using your browser, and even allows you to play online with, or against, another person, simply by sharing a link.
The site has a lot of games in its gallery: 1861 games and 11337 ROMs, to be more specific.
As all the games are emulated through Flash, errors, bugs or uncoordinated buttons can be common mistakes. Despite this, we are talking about a very effective, fast and simple online emulator that doesn't need to be downloaded or installed. That will always be a good choice to consider.
If you want to save a game, it is necessary to create a free account within the service. That will allow us to load our game later because the games are stored on the same site.
Do you want to know the best of this online emulator? It also has NES games.
Visit SNES emulator online: http://emulator.online/snes/
Have you tried these SNES emulators for PC before? Tell us about it in the comments!