Last Update: September 2023
People are beginning to believe you can have privacy on the Internet thanks to the reputation of VPNs. These programs will give you a safe, protected connection to the Internet. Nowadays, every trace of our online activity can be monitored by our ISP, the sites we visit and anyone with access to our connection. That's why a safe VPN is such an important tool to put a wall between your connection and the eyes of others.
We have already talked about what VPNs are and how you can start to make your Internet connection safer. The VPN tunnels are created to protect all downloaded data and are a customizable control measure. So, if you're wondering: Is using a VPN safe for me? The answer is yes, it is, and in fact, it is one of the best things you can do to secure your activity.
Also read:
Hotspot Shield VPN Free Proxy.
Best Free VPN Services 2023.
Best Working VPN for Netflix.
Top 5 Safest VPN for Android.

Today we will list some of the best and most secure VPN for Windows, Mac, and Android. We will have our connection protected while we use them. We will also be able to avoid some annoyances such as jurisdiction restrictions, tracking of our IP address, and the lack of safety of all our connection data. Everything will be encrypted while going through that "tunnel".
Top 5 Secure VPNs for Windows, Mac, and Android:
1.

BolehVPN
BolehVPN meets all the requirements to be the most secure VPN. It keeps our connection well protected at all times. In aspects such as security, anonymity, and registry of user data such as our IP address or traffic activity, BolehVPN offers the security we are looking for in a VPN.
This program offers data encryption in AES-128 and AES-256. It's only available in English, but as it is one of the most reliable VPN, it is advisable to try it, even if you don't know the language. It gives the user a great experience and completely protects our Internet connection.
BolehVPN has a free one month trial. The subscription stands at $6.67 per month. The main server is located in Malaysia and the list of available countries is widely recommended.
Web: BolehVPN
2.

BlackVPN
This one provides a very rewarding experience at all levels to keep your connection strongly protected. Located in Hong Kong, you don't need to worry about logs while using BlackVPN since they don't record your traffic, DNS, bandwidth or IP address. BlackVPN is aware of the problems currently linked to privacy and has data encryption by default in both AES-128 and AES-256, which makes this program one of the safest VPN in the market.
For €49 a year, you can access a series of limited VPN locations. For €99, you will have access to a different network that has VPN connections in a larger number of countries. BlackVPN shouldn't be missed in your options, as it is a strong candidate that offers strong security to your connection.
Web: BlackVPN
3.

Doublehop
Doublehop is the next one on our list: a very secure VPN that values our privacy before all else. The main server is located in Seychelles, and the company follows the same values as those mentioned previously on our BlackVPN and BolehVPN reviews. This means that no traffic, bandwidth or IP address is recorded – they keep zero logs of our connection. You can pay the subscription using your email address, but if you don't want that, don't worry: you can also use Bitcoins to pay the monthly fee.
The program gives the user a list of dedicated VPN servers and AES-256 data encryption by default. It should be mentioned that Doublehop uses the OpenVPN protocol for encryption as well.
The subscription of Doublehop is one of the cheapest in the market. For only $9 a month, you can use one of the most secure VPN in the market on your selected device.
Web: Doublehop
4.

Trust.zone
This VPN is also located in Seychelles and meets all the requirements to be one of the most secure VPNs nowadays, too. They accept Bitcoin for payment, but you can use your email if you want. Either way, you will protect your internet connection.
One of the major advantages of Trust.zone as a secure VPN is its big list of 30 countries and 108 servers ready for you to use. Trust.zone uses AES-256 data encryption by default and it does not block P2P traffic.
You can download a free trial of the VPN and decide later if you want to buy it. They offer the program for $6.99 per month if you sign up for a year. You can also pay $39.95 to enjoy a list of over 127 different locations, unlimited data transfer, and three simultaneous connections.
Web: Trust.zone
5.

NordVPN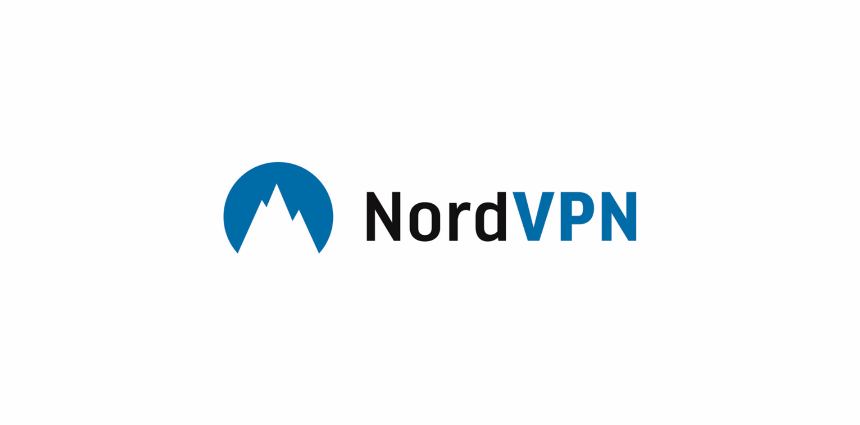 Located in Panama, NordVPN offers a secure VPN to protect our connection. It religiously follows every standard related to user data, logs, and IP address encryption, so we can surf the web without worrying about logs.
The site accepts Bitcoin as a payment method. You can use your email address if you prefer something else. NordVPN ensures the user that the program will keep its connection protected as long as they're using it.
Data encryption comes in AES-256 by default. The subscription costs $11.95 per month, but the site also has plans for two years that come at $3.29 per month. Oh, and it has a lot of different language selections, so it's highly recommended for foreign users!
Web: NordVPN
We leave you for now with our selection of the best 5 secure VPNs for Windows, Mac, and Android 2023. These programs will allow us to have a protected connection and create a tunnel to make our Internet traffic completely private and anonymous.
Do you use this kind of applications often? Tell us about your own experience with VPN – leave us a note in the comments!