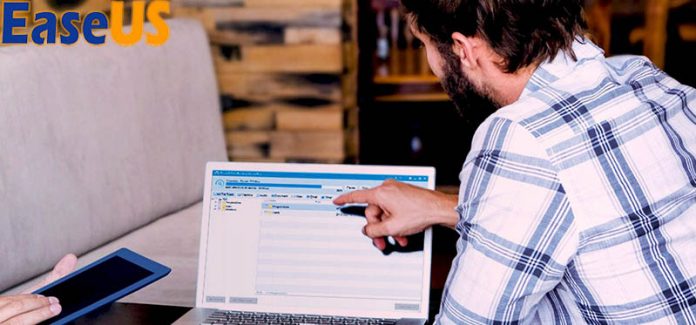 Last Update: September 2023
Losing data is a computer threat that haunts almost every computer user all the time. The physical hard drive clashes can occur due to numerous reasons. When this happens, most of the data stored on your file gets lost. Users begin assuming that the data has now become irrecoverable and there is no hope of ever getting those files back. However, that is not entirely true. With EaseUS Data Recovery Software one can always recover his lost data after running a few scans. The commons feature of EaseUS Data Recovery Software are listed below;
Features
It can restore data from any drive including memory cards, hard disks and flash drives.
It's versatile and flexible, meaning it's a file recovery software of various forms of data including but not limited to audios, videos, documents and pictures.
It's efficient and exact. It asks before every time you run the scan to know what type of data do you want to recover from the drive and where is it placed on the device.
It is time saving and effective. You don't need to watch over it while it runs the scan on the files needed to be recovered. It can work without outside intervention.
In case of hard drive failure, it gets hard to recover data from the exact device where it got lost on. Therefore, the corrupted drive needs to be removed. Here are the following steps needed to be taken to completely restore the lost files.
Recover files from Hard drive Using Easeus Data Recovery
---
1. Take the hard drive out from the computer.
2. Connect the drive to another system through a cable or a USB port.
3. After the connection has been established, open my computer where you will find the device connected to your system.
4. Run the EaseUS scan over the drive.
5. It will ask the exact location and type of file that you would like to retrieve.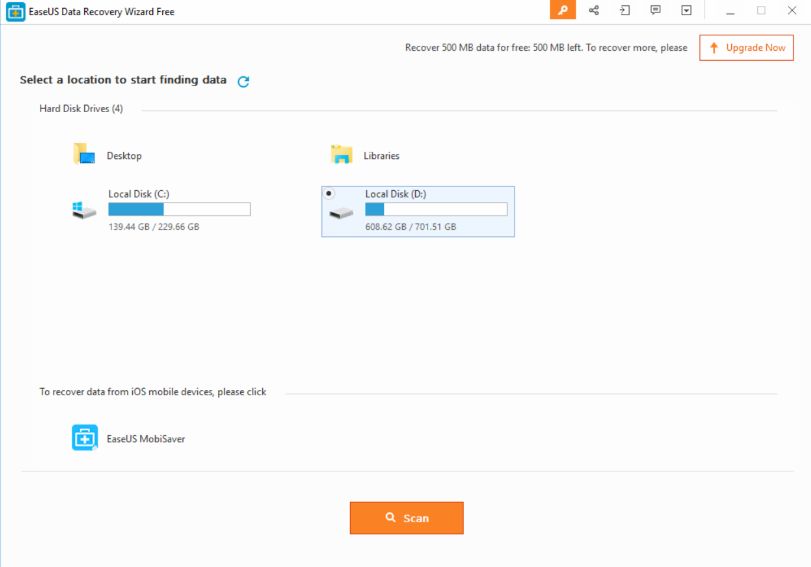 6. If the data is found on the drive, that means your data is recoverable.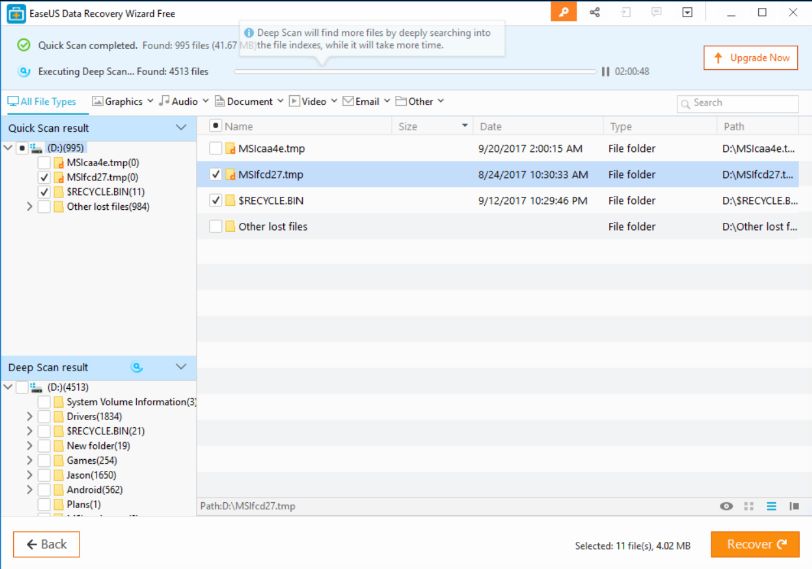 7. Save the data once it is found.
Once the process has reached completion you can export or import the scanning results from one device to another. Ease US application allows life time technical support and automated update system.
PRO TIP:
It is better to be prepare than to suffer and learn. Therefore, every computer user should keep the software in his device in case of any mishap. For all we know, a crash can strike the computer when we least expect it to.
How to care for Hard Drives and make them last longer
---
Prevention is better than cure. Protect your hard drives before they crash and a need arises to start seeking solutions for that. Here are a few things that you can do to keep your hard drives running for a long while;
• Remove the hard drives once it is installed completely.
• Hard drives are made to work under only a specific amount of heat. Protect your hard drive even from the computer heat.
• Fragment the files so the hard drive doesn't need to work hard. Wear and tear can cause incurable damages.
• Don't turn them on or off again and again.
The software can be also applied for SD card recovery in similar methods.