Updated: September 2023
When it comes to internet privacy VPN is ideal solution, most of the VPN services are requiring subscription to use them. Today in TechinDroid we listed the Top 5 best free vpn's of 2023 that are completely free!.
Although being on a home or trusted network gives you a false sense of security, the truth is that it isn't complicated at all to capture somebody's IP address and track down its activities. This is a severe attack on our privacy.
Using a VPN is one of the best solutions for this issue. It will protect you during your browsing session, giving your peace of mind and giving you access content that is blocked by geographical problems. VPNs encrypt your traffic so that no one can locate your IP.
VPNs may seem complicated to understand at first, but this is a very useful tool to protect your privacy when connecting to an unsafe Wi-Fi network or to bypass your ISP's or government's traffic censorships and blocks.
We have selected some of the best free VPN services 2023 and 2023 so that, in addition to enjoying safe browsing, you don't have to invest a single dollar to get them.
5 Best Free VPN Software 2023
---
We start our selection of top free vpn for windows, mac, linux, android & iOS. Some of these services also having vpn extensions for chrome and opera as well.
1.

TunnelBear (The Best)
Topping our selection of the best free VPN services 2023 we find TunnelBear, an old acquaintance for the users of VPN networks, it has been more than a year since TunnelBear has been offering an impeccable service, in both free and paid versions.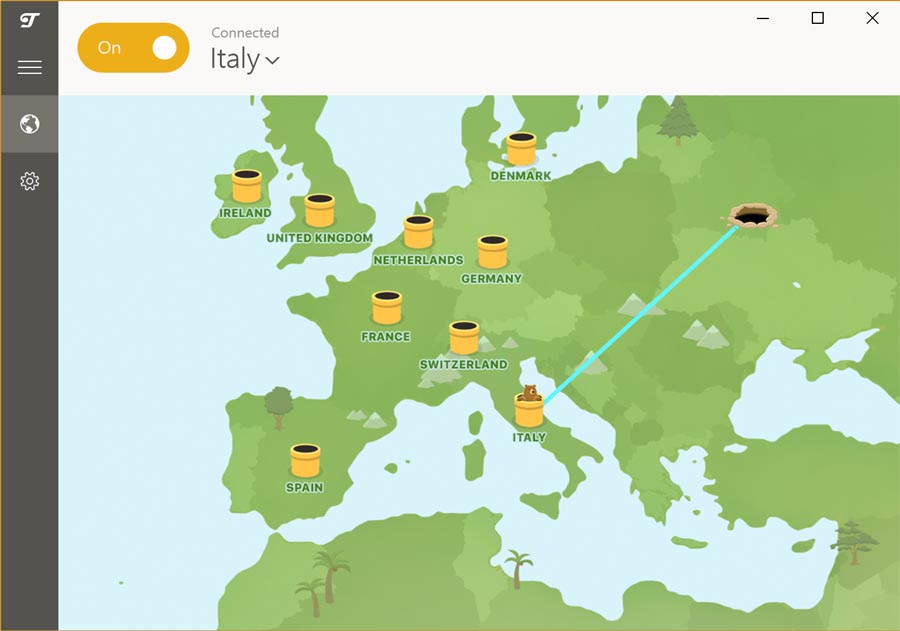 As it is expected, TunnelBear's free version has some limitations compared to its paid counterpart, one of them being that the traffic is restricted to 500 MB per month. On the other hand, you have the possibility to use some of its servers are distributed among more than 20 countries.
TunnelBear's client is available for both Pc and mobile: Windows, MacOS, Android or iOS, And also available as Opera / Chrome extension.
With TunnelBear VPN you can navigate safely and anonymously, avoid all kinds of regional blocks, and connect securely on public Wi-Fi networks without fear that any cyber criminal may capture your passwords to access your services.
2.

Hide.me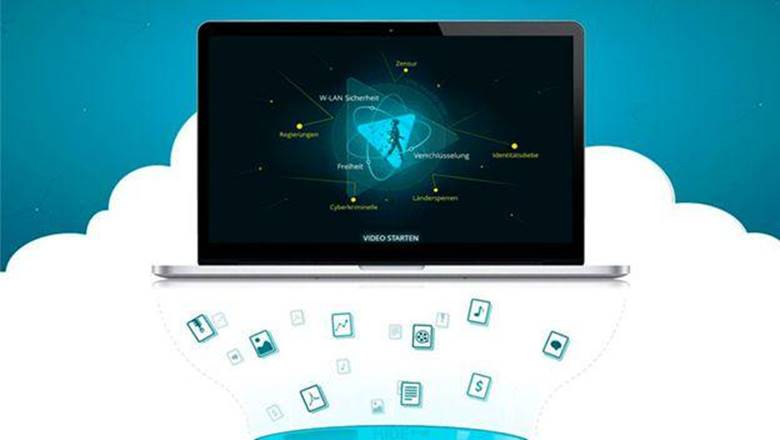 Our second recommendation on the list of free VPN services is Hide.me. As it usually happens in these services, Hide.me has several billing plans, and as this post is about free VPN services, it obviously includes a free version.
To start using a VPN client such as Hide.me, you need to enter your email address. If you're using its free plan, you can use a disposable address if you don't want to use your main account.
Once you're past the initial sign up process, Hide.me promises to be one of the fastest free VPN services, assuring you that your traffic data is not being tracked, or that it won't be intercepted by third parties.
With Hide.me's free account, you can connect up to 3 servers, 30 available payment accounts and 2GB of limited traffic transfer per month. If 2GB is not enough for you, then just use Hide.me when you absolutely need it.
Hide.me is cross-platform, too! so you can navigate safely from your computer, mobile or tablet, but the free version only lets you do it from one at a time.
3.

Spotflux free VPN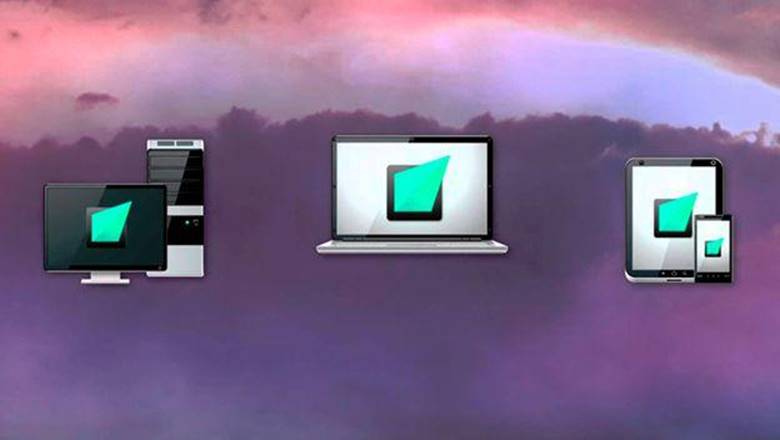 We end our list of the best free VPN services 2023 with Spotflux Free VPN. Spotflux is one of the most prestigious VPN services of the Internet and, even though it has a paid version, the free one can be used to some extent, only limiting the number of available locations as well as the number of connected devices.
Spotflux VPN's free version uses Spotflux's own cloud service, Spotflux Cloud to encrypt all traffic that goes through the VPN server, giving you the security and privacy that you deserve while browsing. Not only this, but Spotflux VPN also offers ad blocking features, as well as cookie tracking while browsing.
Another virtue of Spotflux is that it is cross-platform, which means that it is available for Windows and Mac OS X PCs, as well as mobile devices using Android or iOS. Spotflux will become your faithful ally when accessing geographically limited services and content from anywhere, while also compressing data packets, thus reducing the amount of data you consume while browsing.
The ease of use of this free VPN makes it an ideal choice for the most inexperienced users because you can just install it on your device and start the application to begin encrypting your traffic data. Easy as pie!
4.

WindScribe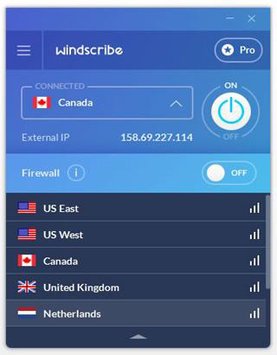 The next app on our list is WindScribe. Practically a newcomer to the competitive world of free VPNs, but the impact that has left on the industry has been so hard that it has immediately received wide acceptance among the public.
One of the main reasons for WindScribe's meteoric rise is the humongous 10GB of monthly bandwidth that this good free VPN service comes with. This surprising amount of monthly data is complemented by a system of two-tier protection to bolster your browsing privacy.
Firstly, your browsing is encrypted hiding your real IP address to prevent hackers, governments, and online services from tracking your browsing history or knowing your actual location, because it allows connections from their distributed servers in 8 different countries.
Secondly, WindScribe also features an ad blocking and cookie service, leaving ad platforms unarmed. Definitely, WindScribe is one popular option to consider when you want to surf the web safely
5.

CyberGhost VPN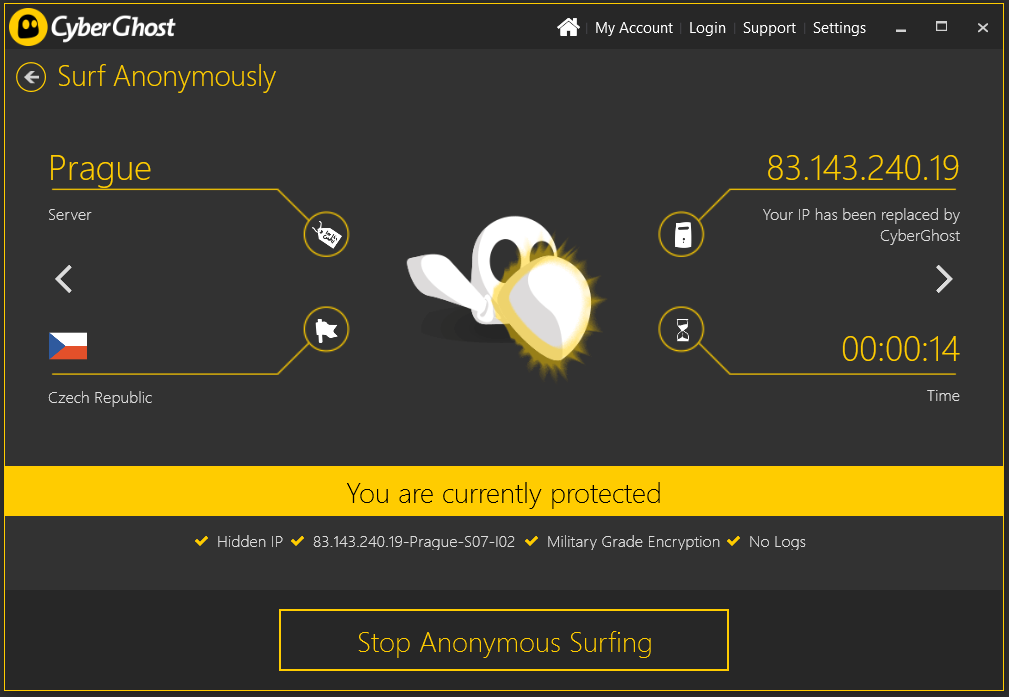 The third item on our list is an old fighter. When we talk about free VPN services, we can't allow ourselves to forget about CyberGhost VPN, let's check out why that is.
CyberGhost VPN is one of the Internet's most popular VPN with its best asset being the large server infrastructure that they've spread all around the world, this allows you to connect from different locations to more easily circumvent regional blocks of content.
You don't have to be a DevOps Specialist to install and use CyberGhost VPN. You just have to download CyberGhost VPN's client and install it on your computer. The program will automatically setup the network configurations and connections to the VPN server so that, all your browsing takes place via CyberGhost VPN's encrypted traffic servers while you're using the service.
Being cross-platform, you'll enjoy this service both from your desktop or laptop with Windows or MacOS, and from your mobile devices using Android or iOS.
Using CyberGhost VPN does not imply that your browsing speed will be slower, even while you're using its free version you'll enjoy your internet to full speed. Overall, CyberGhost VPN is a good balance between security and usability.
And this is the end of our best free vpn 2023 list. VPN's are something that essential, as they are really handing when traveling overseas or to protect your browsing history from malicious third parties. Feel free to leave your comments in the box below and share this post with your friends so that they can use a virtual private network without wasting a penny!