Recent Update: November 2023
Looking for the easiest and fastest way to bypass the internet censorship on your windows PC? We recommend you to download Psiphon for PC – Windows 10, 8, 7 and XP (Both computer and laptop).
The Internet is amazingly huge – this is a fact that we all can agree on. As time passes, it only gets bigger, and the range of things you can do while using it gets wider. From organizing your life with social media to plain entertainment with online streaming services, online games and lots of file download sites, the time you can spend on the Internet is endless. Sometimes this can work against us, as every site works as a new distraction, making us care less about our priorities. It's a common practice among enterprises to restrict the sites that their workers can access while on office hours, for example. But, as wide as the Internet is, you can also find a way to bypass said restriction if you look deep enough. Today in Techindroid we'll talk about What is psiphon 3, How to download Psiphon 3 PC version and we even show you how to configure it using latest working Psiphon 3 settings 2023.
What is Psiphon VPN?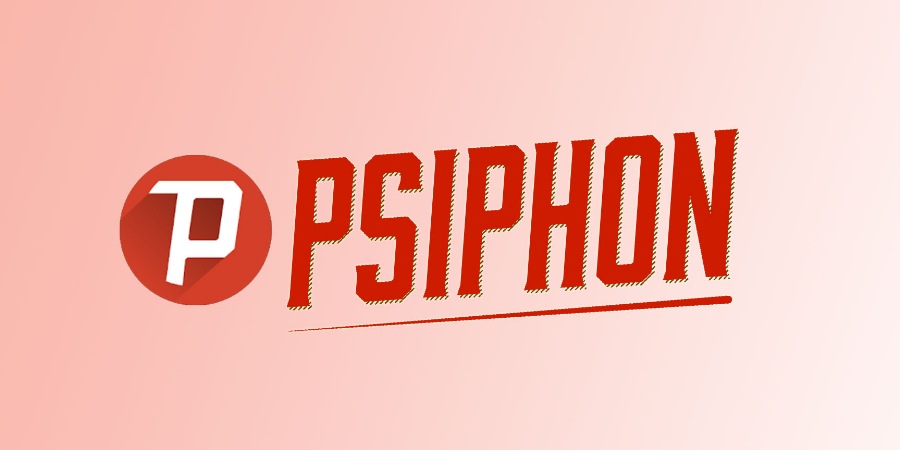 Psiphon is a Vpn based proxy for PC designed for users who have restricted access to the Internet. It works very well, especially in networks that are not able to access websites such as YouTube, Facebook, and more. Psiphon app is very popular among company workers with restrictions on the access to these webs since these sites can distract the worker and are blocked because of that. The psiphon free proxy helps to unblock access to them.
You may be wondering how to download Psiphon 3 for PC windows 10, 8, 7 and configure the Psiphon for Windows 10/8/7 PC. You can download psiphon vpn for pc from the below given download links and setup it by following the installation guide given below.
Psiphon 3 Download for PC Windows 10, 8 & 7
Psiphon for PC
| Package name: | Psiphon 3.exe |
| --- | --- |
| Size: | 6.01 MB |
| Operating system: | Windows 10, 8, 7 |
| Developer: | |

Although Psiphon handler has functions that allow access to free Internet, it is an VPN app widely used on mobile platforms such as Android too. Despite that, today we will talk about the PC version. Psiphon is a safe way to surf the Internet without showing our real IP, which also helps to add a security wall against Hackers.
With Psiphon 3, you will install a proxy server on your computer and use it to connect to the sites you want on other PCs. A secure and encrypted connection is established between the Psiphon server and the client, which cannot be intercepted.
So, if you have a friend or an acquaintance who cannot see a certain page, because it has been banned in your country or because his connection fails, send them the address of your Psiphon server and give them access to the network. In addition, it is possible to choose between different types of masking, either by using a free VPN tunnel, a proxy modification, or an SSH connection.
Psiphon 3 allows you to establish different user accounts, all protected with passwords, to give access to whoever you want. Once done Psiphon download for windows 10, 8, 7 and installed Psiphon is running on your PC. It will work in the background and we can access its small control panel at any time through the notification bar of our Windows desktop.
How to Configure Psiphon 3 for PC (Psiphon 3 Settings)
To use Psiphon 3 settings, the first thing we must do is download Psiphon for windows. Remember to check the compatibility with your Windows version. Psiphon works on Windows XP, Windows Vista, Windows 7, Windows 8 and Windows 10.
Once you click on the link, the program Psiphon for Windows will begin download instantly. Once you have downloaded the app for your Windows version, you must go to the downloads folder, or wherever you have configured your browser's downloads, and run the Psiphone3.exe software.
When you run this program, it will automatically show Connecting network icon spinning. This means that the app is trying to connect one of its proxy server. And upon successful connection you will see the Green check mark and show a message "Psiphon is

Connected

". After that you can start using internet without any censorship.
Screenshot of Psiphon 3 (Windows 10):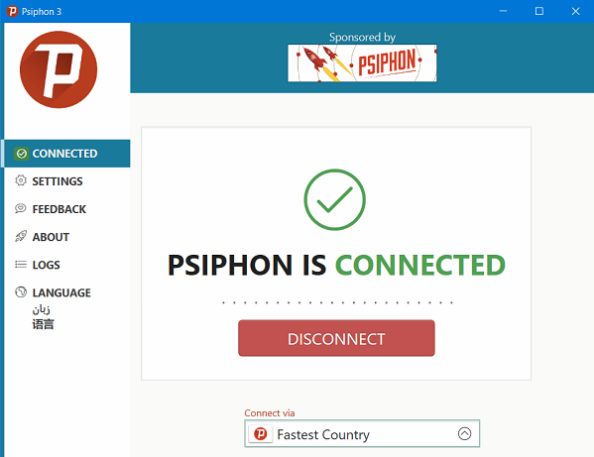 Once the connection has been successfully established to the server, a green icon will be displayed – this means that the connection was successfully made. When you choose between other servers and modes, Psiphon automatically protects your privacy when connecting to the Internet.
Why Is Psiphon 3 Not Connecting To The Internet On My PC?
If you have problems or the Psiphon 3 not connecting or is not working in the way you want to, you must try another connection mode, either VPN or SSH, and press the icon where a blue arrow appears. This app has been tried and tested in several countries, among which we can mention: United States, Canada, Europe, Asian countries. Psiphon will work fine if you're located in these countries.
This is all you need to know to install and configure Psiphon for PC, which has also been tested with several operators such as Verizon Wireless, MetroPCS, T-Mobile, AT&T, Sprint and more, and displayed a perfect connection and performance working with all of them. To read more articles like Download Psiphon for windows 10, 8, 7 & xp we recommend you to enter our VPN section.
Psiphone, Psiphon PC, Windows 10, Windows 8 / 8.1, Windows 7, Windows Xp.