Here we give you the 4 basic tips to secure/protect your android phone and tablet from viruses and hackers.

android phone security app 2017
T

he mobile phone is the most important gadget we use in everyday life and protecting it is more important task. We tell you what are the basic tips to secure your phone.

Last February 7th is the Internet Security day, A day in which talks, events and advice are given to make everyone aware of how important it is to have our personal data safe.

This is especially for Android smartphone / Tablet is that they are the devices most used to connect with us. And also the many information's we have stored in it same time. That's why the Android's official  Twitter page has given us 4 basic security tips but, we would have to implement all of those that have a mobile with this system.
Secure your Android phone from virus & Hackers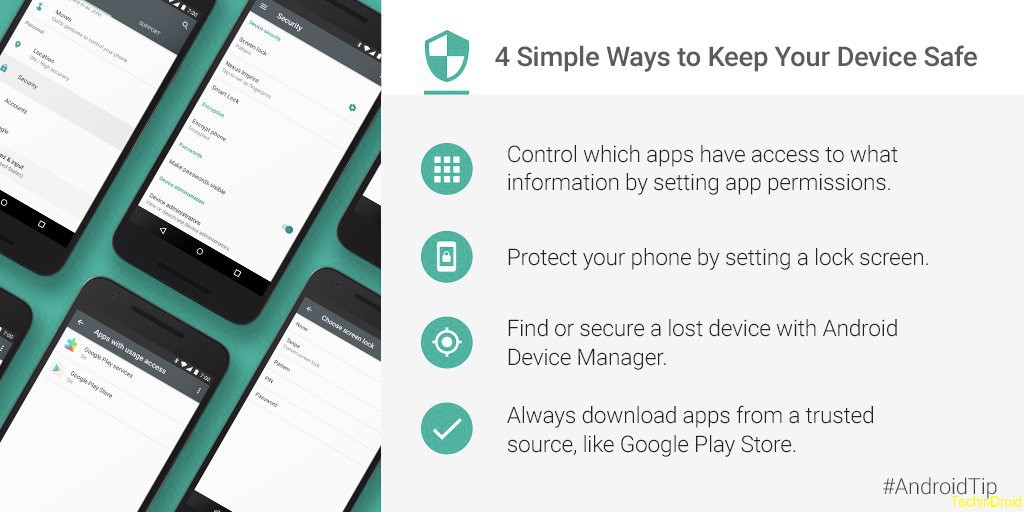 How to Secure My Android phone & Tablet?
---
1.

Controls App permissions
Having a virus on Android is not a real danger because the system has been created like every time we install an application we have to give access to certain parts of the system.
The problem is when they cheat us and give them access without knowing it. That's why it's a good idea to review the permissions we have given to the installed apps or at least those that are Secure your Android phone from Hackers.
2.

Use the lock screen
In order for protect stranger to pick up the cell phone and obtain information. Its important to have a locking system in our android device,it be a password, a PIN, pattern lock, a fingerprint.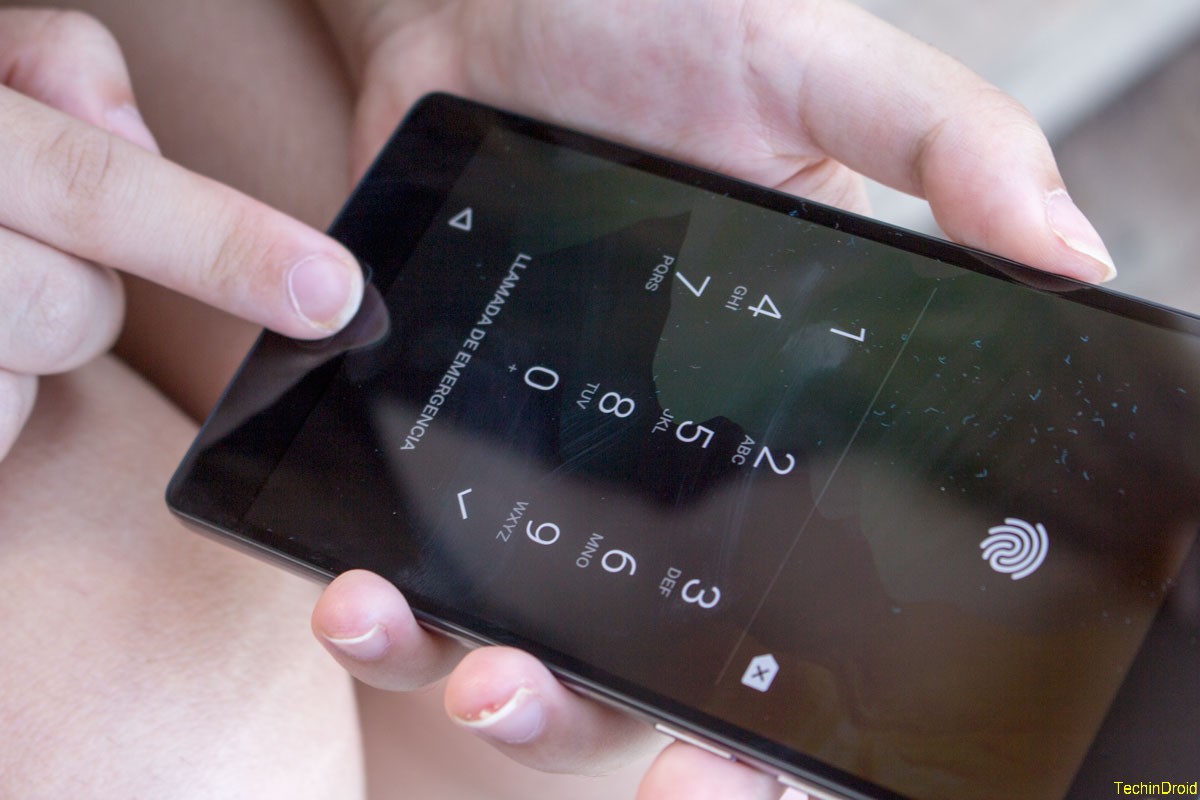 If we find it uncomfortable we can always use intelligent unlocking by linking it to a Bluetooth connected device. This will only prompt us for the password if it is turned off.
3.

Use Device manager
If you lost your android phone you have to know that the Android system has installed a device manager by default, which allows to locate/Track the mobile. This way we can locate the mobile by connecting to our Google account from any computer or other mobile.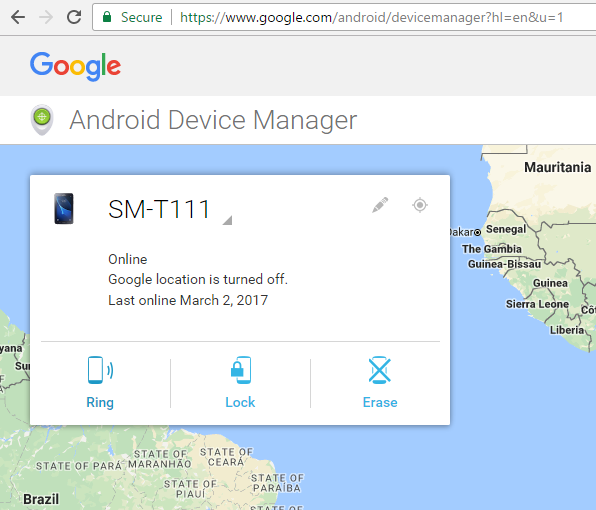 You can go to this link while connected to your Google account that logged in that device.
4.

Do not download Apps from unknown sources
Google Play Store is one of the most reliable sources to install apps, even out there are some malicious apps. So don't install app from third party providers; till you trust them are not hackers. Also install the antivirus apps on your phone.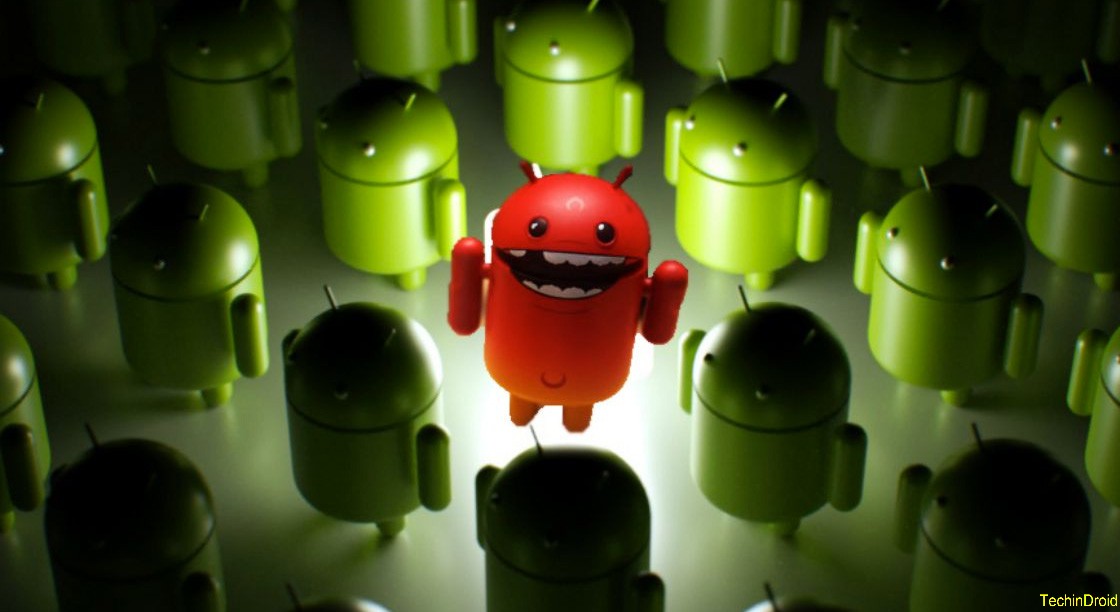 But, overall it is good don't install anything on our mobile unnecessary Else, we could have problems.
I hope this 4 tips will improve Protection & security of Your Android phone & Tablet. Thanks for reading.