Last update: October 2023
Error info:
"Screen Overlay detected
To change this permission setting. You first have to Turn OFF the screen overlay from Settings > Apps."
Screen Overlay detected in Samsung J7: Own a Samsung J7? Good choice, actually. At least, that's what you believe until you come across the 'Screen Overlay detected J7' message. Then things just get too irritating, right? Screen overlay detected in SamsungJ7 is a common Screen overlay error. Devices that run on Marshmallow Android face this glitch. It's not something to stress about though, because there are various ways to turn off screen overlay galaxy J7. On this website itself you will find more than one method to fix the problem. Read on to know more!
Galaxy J7 screen overlay detected: What you need to know
Firstly, screen overlay detected samsungJ7 is not exactly a 'problem' although we agree it acts like one. Screen Overlay detected in Samsung J7 was consciously designed by Marshmallow Android developers to enhance multitasking functions. Screen overlay settings J7 basically allows users to open more than one window at the same time and work on them simultaneously without having to quit any app.
How it works?
Are you wondering how Screen Overlay detected in Samsung J7 works? The apps don't necessarily 'close' while they aren't used. They remain exactly the way they were, except that the app you are currently working on floats over the initial apps. Think of Facebook Messenger chat heads to understand this better. The Facebook Messenger chat head can be pushed to any corner of the screen while you are messaging, playing games etc. It floats around the screen while you are working on something else, but whenever your friend messages you, because the chat head is technically active, it notifies you and you are able to answer immediately without having to quit your game. The same works with WhatsApp notifications for instance. You probably questioned out of frustration why the 'SamsungJ7 screen overlay detected' message appears on your screen frequently. Well, now you know! Just because the feature was designed out of intentions doesn't mean it is not annoying. A lot of people want to get rid of it. Since you have reached our website, you are clearly one of these people. So, yes, without any further ado, we will talk about the issue and its solution.
Screen overlay detected J7 prime: What causes the Issue
Why is Screen Overlay detected in Samsung J7 such a pain? The message 'Samsung screen overlay detected' keeps showing up on your screen every now and then. It is quite annoying. You would be able to understand this better if you knew when the 'J7 screen overlay detected' message is going to pop up on your screen. Well, according to the policies of Marshmallow Android, you are supposed to turn off screen overlay Samsung for all apps when you are accepting other permissions. We are talking about permissions such as access to Contacts, Camera, Storage, etc. that newly installed apps seek. In case your software detects an active Screen Overlay it alerts you with a 'screen overlay detected galaxy J7' pop up. Turn off screen overlay J7 and you won't be bothered by screen overlay J7 prime pop ups again.
We have finally come to the most important question – How to turn off screen overlay J7. So, without further ado, let's discuss the various ways to turn off screen overlay J7 prime.
How to Turn off Screen Overlay Detected on Samsung Galaxy J7 & J7 Prime
---
Open 'Settings' on your device.
Go down to the 'Apps' section.
On the top right of the screen you will find three dots or More option. Click on it.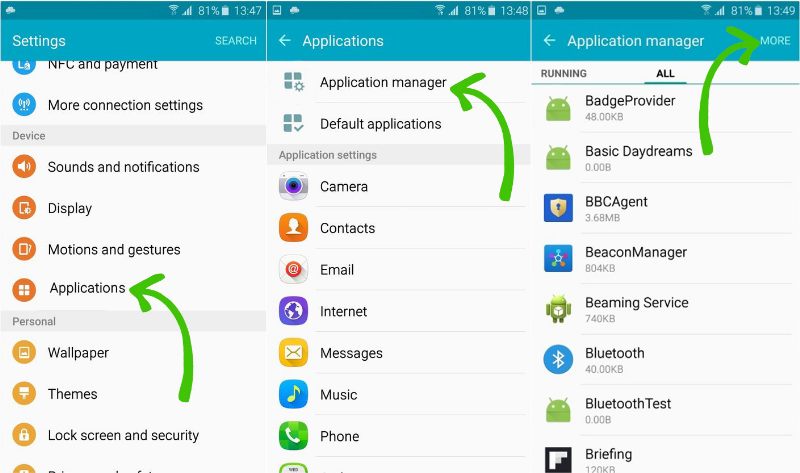 Now tap on the option 'Draw over other Apps' or 'Apps that can appear on top'.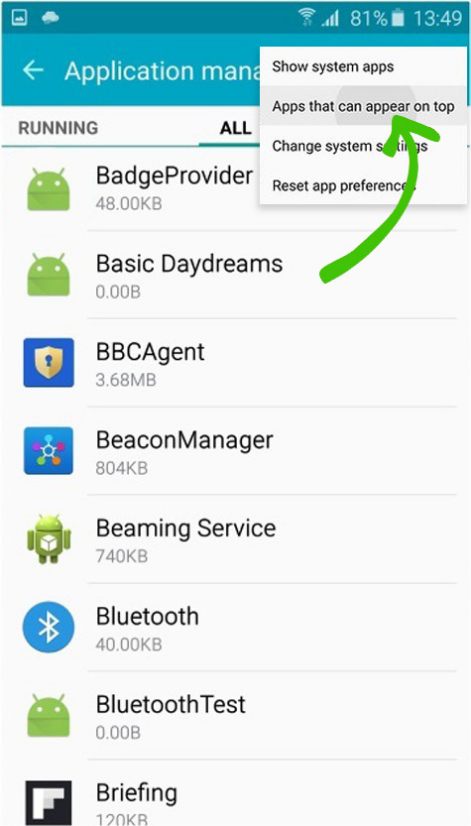 Again, click on the three dots on the top right of your screen.
Select 'Show System Apps'.
On your screen will now appear a list of all the apps on which Screen Overlay is active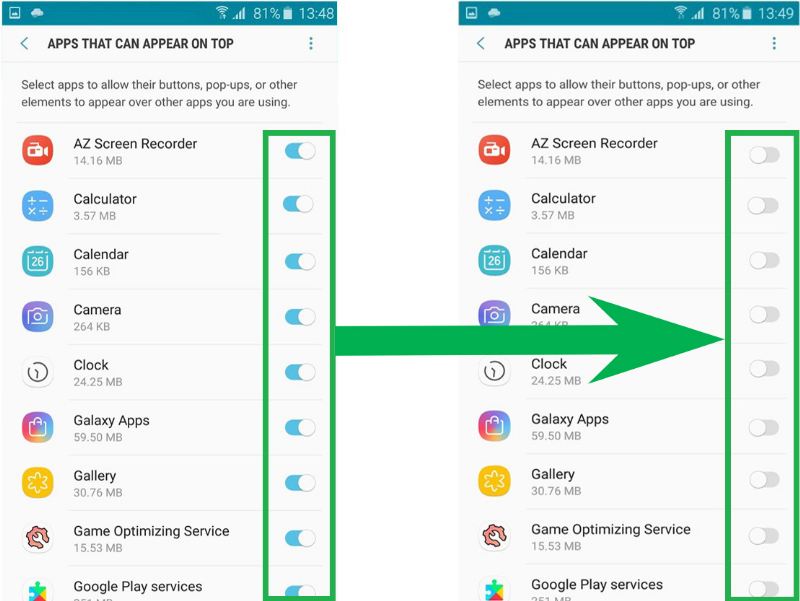 Manually turn off screen overlay permission for all the apps.
Congratulations. You have successfully disabled the screen overlay option for all apps. You will not get annoying pop ups until you turn on screen overlay for an app. Hopefully, we have effectively answered your question 'how to turn off screen overlay on samsungJ7 and J7 prime'.
Here's another method to fix Screen overlay detected in Samsung J7 in case the method above didn't work for you.
Open 'Settings' and select 'Apps'.
Then click on 'Application Manager'.
Click on the 'More' option on the top right.
Then choose 'Apps that can appear on Top'
Click on 'More' option again and then select Show System Apps
You will see a list of apps with active screen overlay
Turn off the permission for all apps one by one.
Solution for similar devices which also got this error:
That was our attempt at answering your question 'how do I turn off screen overlay on galaxy J7 / J7 prime'. Hopefully, you now know how to fix Screen Overlay detected in Samsung J7.