Last Update: September 2023
THE BEST LOCKSCREEN APPS for your Android smartphones and tablets for 2023.
One of Android's main selling points is personalization, you can change the look and feel of almost every element of your phone. One of the best ways to personalize your smartphone is changing its lockscreen, being the first thing you see when you wake up your phone means that it's a huge deal. Today in TechinDroid we'll show you the best lockscreen apps 2023 for your android smartphone and tablet.
You may also like:
Best Lockscreen Apps for Android 2023
---
Here are some cool lockscreen apps for your android phone and tablet. With these apps you can completely customize your android device's lock screen. 
1.

Locker Master
Locker Master is a fun and best android lock screen app 2023. You can add shortcuts to your favorite apps, personalize its clock with a handful of fonts and even add a custom greeting name! And if you're proud of your home screen, you can share your creations. It's definitely worth a try.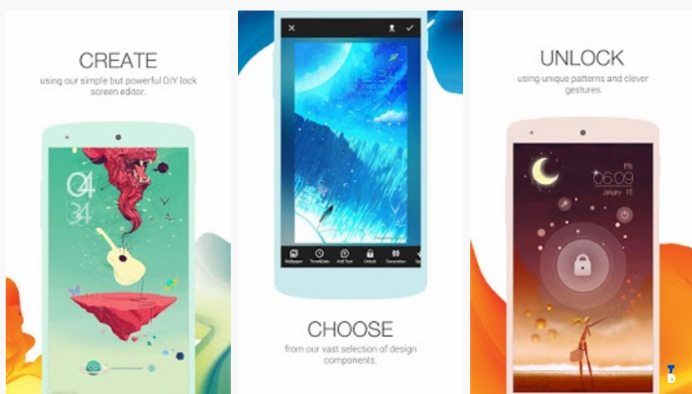 2.

Next Lock Screen
Microsoft has been developing some beautiful personalization apps for Android as of late, Next Lock Screen is one of those apps. With beautiful wallpapers, unlimited productivity and a kickass harmony with Microsoft's own launcher, Next Launcher is a must-try for everyone. You can access your apps and quick settings as fast as saying 'kaboom!'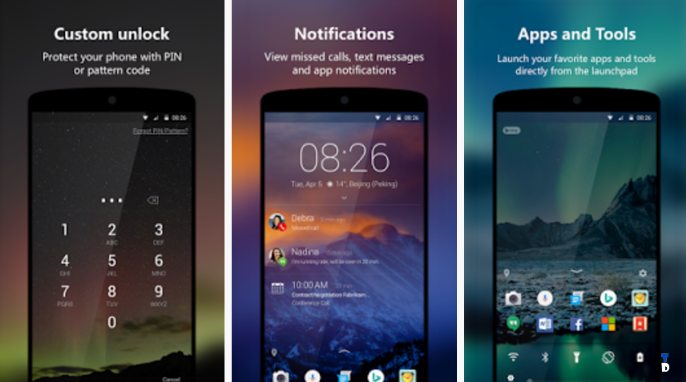 One of the most interesting features of this launcher is that you can configure different settings based on your location. You can show different apps if you're at home, away or at work.
3.

Start
This is for the power users. Start gives advanced features to your lock screen, wake your device and you'll have an array of options to access safe functions of your phone, you can read the news, make some quick calls, access your favorite apps and more, right from your lock screen.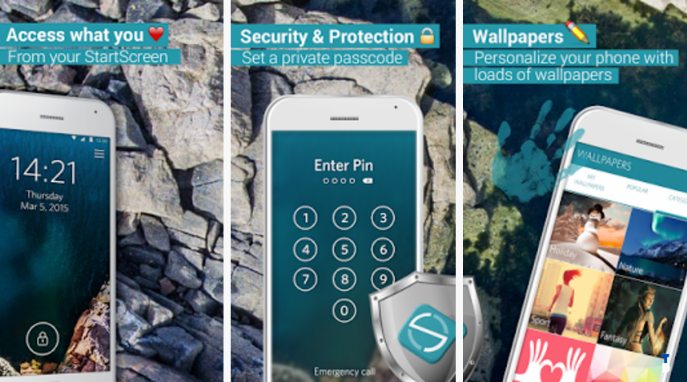 4.

LokLok
Innovation on the lockscreen market is rare, as there is only so much you can do when your phone's locked, so it's always good to know that there are apps like LokLok to fill the gap. With this application, you will be able to draw and send messages to other users directly to your lock screen.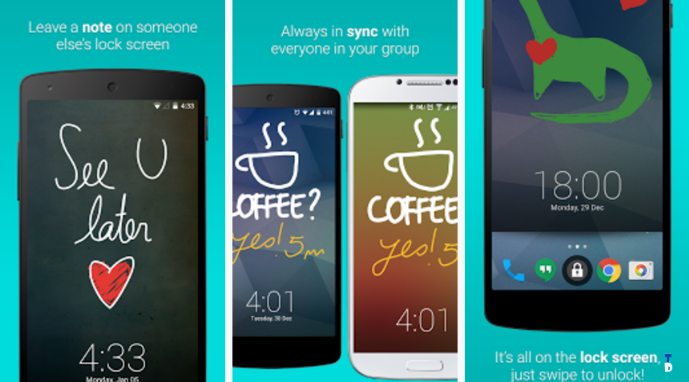 5.

AcDisplay
Its the best lockscreen for android kitkat, lollipop and marshmallow. Following Motorola's Active Display feature, AcDisplay will show you a black background with a digital clock and active notifications. It's one of the most downloaded lockscreen apps with more than one million downloads on Google Play!. You should try this app if you're always waking up your phone just in case you had a notification.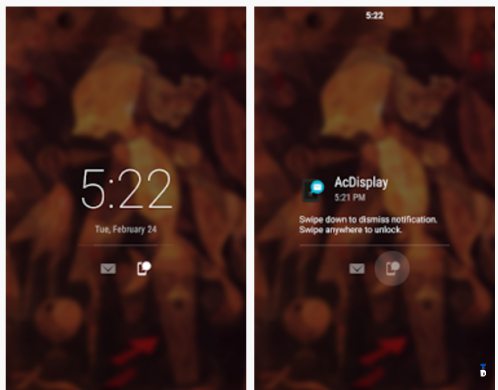 6.

Cover Lock Screen
This is a pretty nifty lockscreen app that focuses on shortcuts. Depending on your location it'll show you different shortcuts, they're located in a sidebar, just drag one of the apps to the middle of the screen and it'll unlock the phone as well as start the app.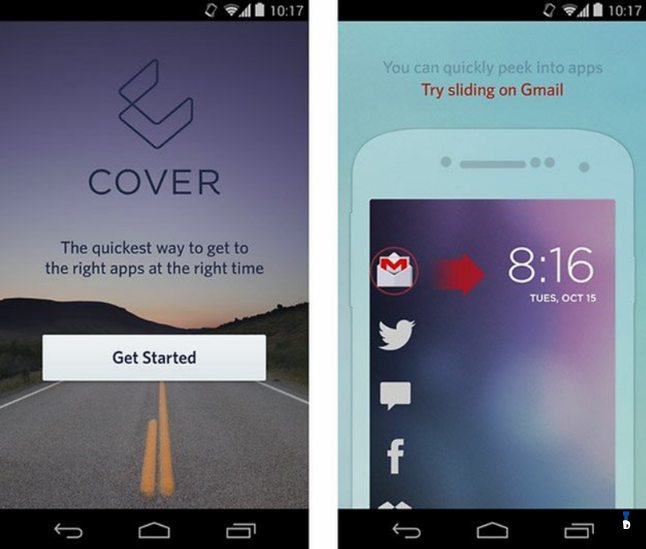 7.

Zui Locker 

Best lockscreen for lollipop
Zui Locker is one of the best lock screen apps for personalization purposes, and it's not only beautiful, but it's also smart! It'll know when to turn the screen when receiving a notification so that it doesn't wake your phone up while it's in your pocket.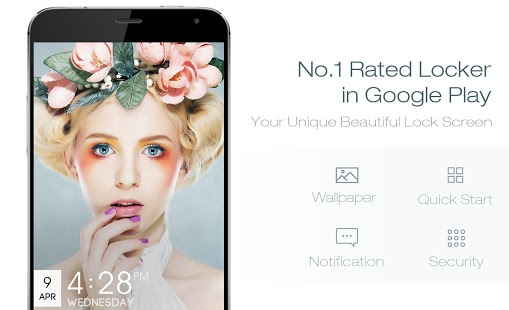 8.

C Locker Pro
C Locker is a lockscreen app that takes personalization to the edge. With a quick and easy-to-use interface, you'll be able to configure more than one lockscreen! as well as configuring a wallpaper and the way you receive your notifications. Pretty sick.
9.

Dynamic Notifications
Dynamic Notifications is the closest competitor to AcDisplay in terms of similarity, just that DN uses colored backgrounds instead of AcD's AMOLED-friendly black background, but it's basically the same thing, it knows when your phone is in your pocket, or your bag thanks to the smartphone's proximity sensor, it even respects your sleep, as it won't turn on the screen at certain hours (configurable by you).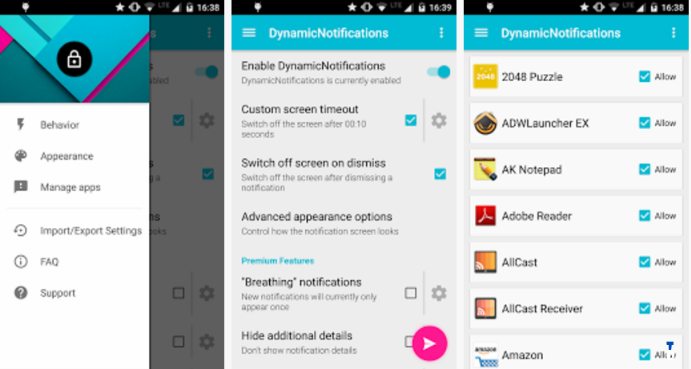 And this is the end of our list. Your lockscreen is a critical part of your phone's design, so it's pretty awesome that there's competition in this market, because as we all know, competition enhances products. If you thought this post was useful don't be afraid and share it with your friends! They'll surely appreciate it.