Best Denki promotion singapore: Best Denki is one of the most established electronic retailer stores in all of Singapore, with over 30 years and more than 10 stores in the South-eastern country. Today on TechinDroid we'll show you the best promotions and discounts on their catalog. Also have a look at black friday deals on appstore.
Over the years, Best Denki has become one of the most reliable electronic stores in all of Singapore and Asia, let's take a look at their deals on the Singaporean branch.
Best Denki Promotion January 2018
---
Note: This promotion codes and discounts are only applicable with use on www.bestdenki.com.sg only. ie; Singapore.
Computer & laptop Promotion deals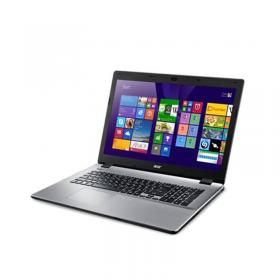 This notebook comes with an Intel i7-7500U processor, 8GB of DDR4 RAM (Upgradeable to 32GB) , 1TB of HDD (Can be replaced for an SSD), an NVIDIA GeForce 940MX for dedicated graphics and a 14" FHD screen, all for $1,1198, plus, you get a free 32GB Flash Drive, a Wireless Mouse, and a Bluetooth Speaker! and with the code BEST50, you can get a $50 discount on your purchase. Price: $1,148
Promo code: BEST50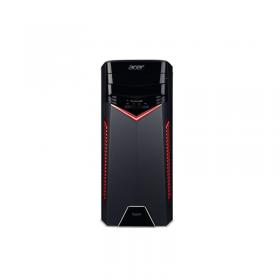 Acer comes big once again with the GX781 Desktop computer, boasting an Intel Core i7-7700 processor, 8GB of DDR4 RAM (Upgradeable to 32GB), 1TB of HDD plus 128GB of SSD and an NVIDIA GeForce GTX 1050 for $1,598. This PC comes with a free Razer Kraken headset, and using the code BEST80 you can get an $80 discount with your purchase, lowering the price to $1,518, nice!
Promo code: BEST80
Those looking for an All-in-One PC are in for luck, ASUS is offering a nice deal on their AIO PC. Featuring an Intel Core i7-7700T, 16GB of DDR4 RAM, 1TB of HDD plus 128GB SSD, an NVIDIA GeForce 940MX, all inside a 27" FHD touch display. You can get this deal for $2,098, this product is eligible for the BEST80 coupon, so you get an $80 discount too! But that's not all. if you buy this AIO, you'll get one free year of Microsoft Office 365 personal edition.
Promo code: BEST80
---
Best Denki Promo TV deals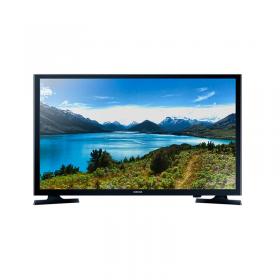 This 720p LED TV is part of the National Day deal, it comes with an HD screen, 2 HDMI ports and WiFi built-in, all for the whopping price of $247! It may not be 1080p, but it's a deal worth grabbing.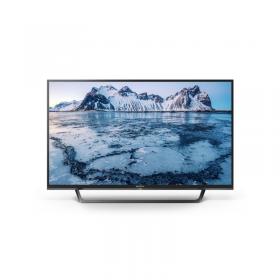 Now we're cooking. Sony's offering this 40" Full HD LED TV with a $150 discount, lowering the price to $649! This middle tier TV has the 200Hz Motion Flow technology, upping the refresh rate and making the image more realistic, a really narrow screen bezel and an FM Radio antenna. This is all you'll ever need for your kid's room TV.
One of Best Denki's biggest deals. We all know that these TVs can be a bit expensive, but the LG UHD SMART TV is an exception to this rule, it's a 43" IPS 4K TV, you can connect to your favorite media services, to consume the best content of the web. This TV costs $1,023 after Best Denki's $165 discount, that's what I call a deal.
---
Other offers & Discounts
COVERAGE AREA:15 SQUARE METRE
LED CONTROL PANEL WITH 3 SPEED SETTING
TOP LOADING ICE COMPARTMENT
ADJUSTABLE HUMIDIFICATION LEVEL
7.5 HOUR TIMER
WITH IONIZER
1 YEAR AGENT WARRANTY
Price: $199
2. Samsung fully-auto washing machine WA80F5S7MTA-SILVER
Best denki washing machine promotion for January 2018.
8 KG
Stainless Wobble
Air Turbo drying system
Magic Filter
3 TICKS (Excellent)
Diamond drum
Price: $599
NETT: 500 LITRES
Smart Conversion
No Odor mixing
Digital Inverter Technology
Anti-Bacteria Protector
W 790mm X D 720mm X H 1785mm
Colour: PEBBLE BLUE
Price: $1,299
NFC 1 Touch Mirroring
3D Playback/ 2D to 3D conversion
Football Sound Mode
Karaoke Function
DLNA
Price: $319
Most of these best denki promotion are available for limited time, get yourself one of these items before August 31st or while stocks last!. We update latest deals for every month, If you found this post useful, don't forget to share it with your friends, they'll surely thank you 🙂