Best Black Friday deals 2016 Discount on iPhone and iPad Apps: Best Apps and Games available on lower price Sale This Black Friday on the App store. Each year is celebrated in several countries Black Friday. This day discounts will gradually putting in place more in our country and are many who take advantage of these rebates to be some whim or to advance holiday shopping.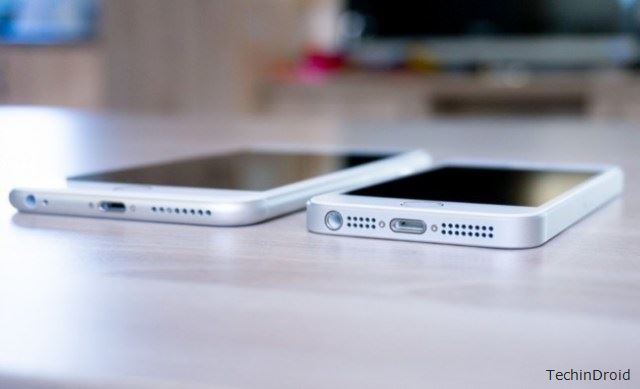 In the App Store, every year dozens of for iOS apps receive significant discounts during Black Friday. These applications can be had for less money temporarily, it is even possible to see packages with several apps at a lower price which would add all separately.
Apple store black friday deals 2016
So if you're looking for apple App store black friday discount deals 2016. Like the previous year  this year also received this discount in the App Store by Black Friday, Are you looking for the  Best apps discount on Apple store. TechinDroid providing the Top 20 apple store black friday deals Apps with mega discount.
Download Black friday deals Apps for iPhone or Ipad with a hearty discount!
Calendars 5
This calendar application has dropped from its usual price of $ 6.99 to $ 2.99 only.
PDF Converter
Such applications are very useful if you usually work with text documents you want to convert to PDF. It has dropped from $ 3.99 to $ 2.99.
PDF Expert
We do not leave aside the issue of PDF, as PDF Expert is another good alternative to manage such documents with your iPhone or iPad. His usual price is 9.99 $, but Black Friday 2016 can get it for $ 2.99.
Scanner Pro
Another app you can not miss today on a mobile device is a scanner. Scanner Pro lets you scan text documents, images in color or black and white … normally costs $ 3.99 and is down to $ 2.99.
Printer Pro
Print wirelessly from your iPhone or iPad thanks to Printer Pro documents, clipboard or emails, among other things. Its price has risen from $ 6.99 to $ 2.99.
Dispatch
An email manager based on shares has dropped from 6.99 $ to 2.99 $ this Black Friday.
Just Press Record
If you are looking for an alternative to voice recording app for iOS Just Press Record is a great option. Usually worth 4.99 $, but this Black Friday can get it for $ 2.99.
Due
Simple task manager that allows you to use not forget anything. This Black Friday has gone from $ 4.99 to $ 2.99.
Pixelmator
Powerful image editor for iOS that lets you create, edit and enhance your photos. The price is $ 4.99 and now costs only $ 1.99.
Health Data Importer
App to import your health data from your old smartphone to the new easily and quickly. This Black Friday has been lowered from $ 4.99 to $ 2.99.
LongScreen
App that allows you to combine multiple screenshots or vertically next to each other. His usual price is $ 2.99 and is now at $ 0.99.
Screens VNC
This application allows you to connect remotely to your computer from your iPhone or iPad wherever you are. Screens VNC has received a substantial rebate, because normally worth $ 19.99, but this Black Friday costs only 9.99 $.
Carbo
Application to take handwritten notes, sketch or anything else you can think of. Its price is 7.99 $ and has now been lowered to $ 3.99.
MoneyWiz 2
Plan your budget and keep track of all your expenses with this application which is also capable of reporting your income and expenses so you do not miss anything. MoneyWiz 2 has gone from $ 4.99 to $ 0.99 only this Black Friday.
Star Walk 2
Application know the sky, where are the different stars and constellations, the moon and other planets. The price is $ 2.99 and has now been reduced to $ 0.99.
Shifty – Work Shift Planner
Organize your schedule with the calendar application that has a very simple interface. This app normally costs $ 1.99 and now can get it for $ 0.99 with.
Water ++
You do not drink all the water you should? Set yourself a goal with Water ++ and sees registering all the water you drink throughout the day. ++ Water price is $ 1.99 and this Black Friday has dropped to $ 0.99.
Hydra
Make really amazing photos with your iOS device with this application able to push the limits of your camera. Hydra costs $ 4.99 and has now fallen to $ 2.99.
Money Pro
Another money manager that allows you to make a budget of your income and expenses, monitor all your accounts and much more. The usual price of Money Pro is 4,99 $, but this year has dropped to $ 0.99 by Black Friday.
These are some of the apps for iPhone and iPad that are discounted in price this Black Friday deal 2016. Surely there will be many more, but these are some of the most popular.