Last update: September 2023
Are you looking for a Best alarm clocks for your iPhone and iPad?; then you are at the right place. Here is the list of Top 10 Best Alarm Clock Apps for iPhone / iPad in 2023.
I'm gonna be honest with you, having an iPhone and being able to give it an original touch is one of the best things In life. Today in TechinDroid we'll show you some 3rd party alarm apps to get you up every morning with a smile on your face.
Best Weather Apps for iPhone 2023.
Of course, there are many apps let you set Alarm on iPhone, you just have to look for them. But, we have already hookup some of the Alarm Clock Apps for iPhone & Ipad in 2023 as of its performance, features and prices. So these apps are help you Wake up at the right time.
Best Alarm Clock Apps for iPhone / iPad 2023 (Free & Paid)
---
Here we begin our selection of Top 10 Best Alarm Clock Apps for iPhone & iPad free and paid.
1.

iHandy time and alarm clock
Supporting HD Retina displays, iHandy alarm clock, iPhone users will count on a gorgeous clock that includes current temperature, weather reports, and other visualizations, based on the time of day. All the info is provided in real time, with a fabulous interface that will get you hooked. This app can have up to 9 alarms set at the same time and a bunch of other great options.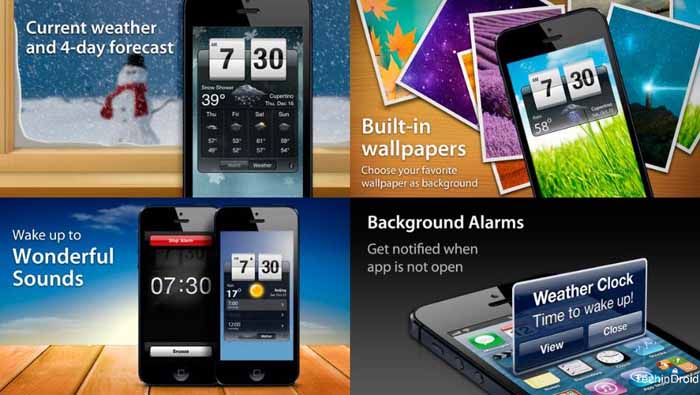 2.

Alarm Clock Plus
Enjoy a variety of alarm clocks to choose from with horizontal or vertical view. Alarm Clock Plus includes alarm sounds for all tastes, or if you prefer you can choose your favorite music. There is also the possibility of adjusting your time schedule to 12 or 24-hour format, and also know the weather when you wake up each morning in a very elegant way.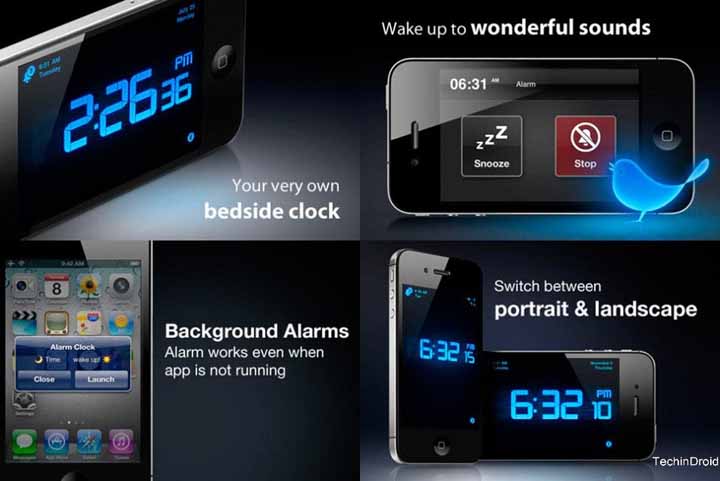 3.

Free Alarm Clock (for iPhone and iPad)
Don't let the name deceive you, Free Alarm Clock is feature-packed. With a multitude of colors and the possibility of reading your social networks' feeds, make this app at least a must try. Other options include a flashlight a weather and a timer to turn off the screen, and of course, waking up to your favorite music.


4.

Wake N Shake
Recommended by many important industry magazines, Wake N Shake is all but ordinary. To turn off your alarm you need to shake your device and fill its progress bar to turn it off. This app is pretty great for lazy people or just heavy sleepers, as well as those looking to get some morning gymnastics.
Alarm clock app iphone 2021

5.

Tap Alarm Clock
Simplicity and distinction are synonyms of Tap Alarm Clock. This app is well-designed, featuring energy-saving modes, huge snooze buttons, and beautiful graphics, based on the advantages that a Retina display brings you. To set the alarm time you just have to use its touch wheel control, which also works to turn off alerts.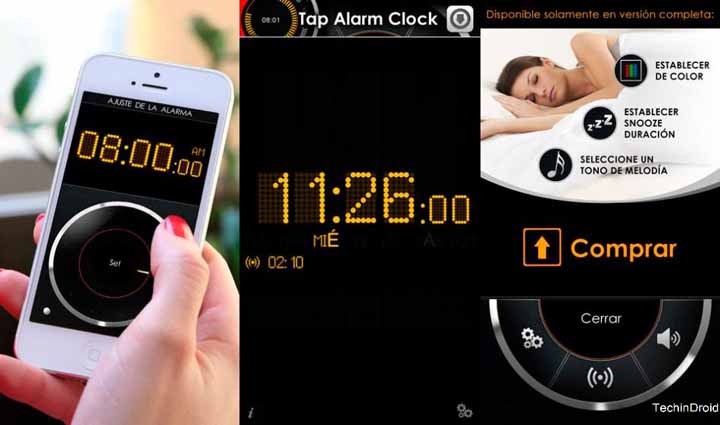 6.

Alarm Clock Plus Free
Alarm Clock is the free version of Alarm Clock Plus, removing the option of using your iPhone's music, the weather information everytime you wake up and theme change based on your humor. That doesn't mean that this app is bad, it still has the option of giving a retro touch to your iPhone, simulating classic table-top alarm clocks This app will be ideal for those who wish to give a retro touch to your iPhone and has 11 sound presets, Which is helpful for heavy sleepers.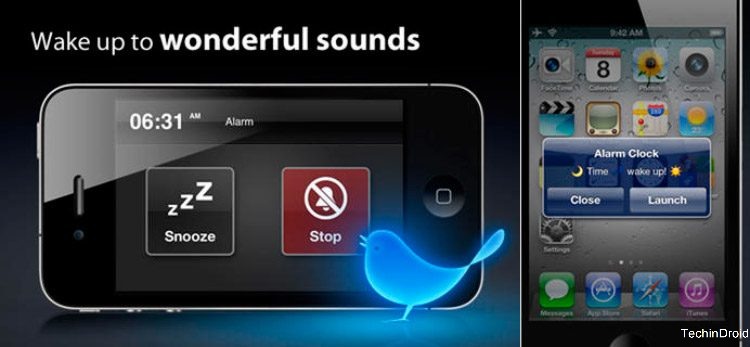 7.

Clock radio
Your iPhone may have the dopest of tracks but, sometimes you want to wake up listening to your favorite radio station, Clock Radio has been developed with this in mind, you can select your radio station based on genre or country of origin. Once a list of stations is created, you can organize them and sleep peacefully. This app also gives you the possibility of displaying the current weather, this is certainly a great app that you should at least give a try.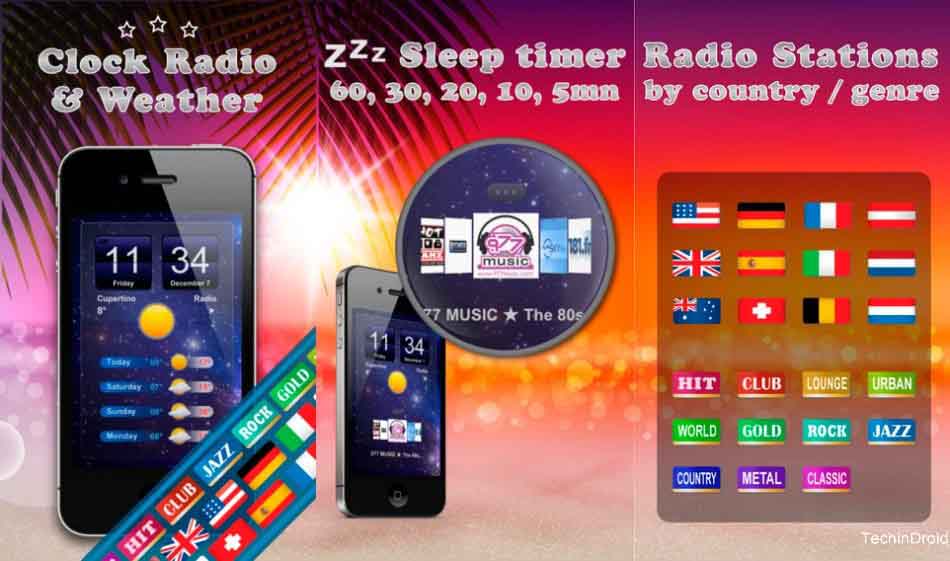 8.

Sleep Better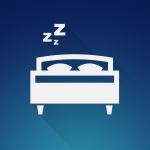 We've all been through a time in our lives where we can't sleep well, we wake up tired and feel tired throughout the day, Sleep Better has you covered in these cases, it monitors the efficiency of your sleep and records the factors that prevent true sleep (caffeine, stress, and alcohol), it evens monitors the phases of the moon! And it is integrated with iOS Health.
Best Video Player app for iPhone.
9.

Instant Sleep
Instant Sleep is possibly an app ahead of its time, it's developed based on a great idea, to calm us and give us a good night sleep with a light that synchronizes with our breathing phases, at the end of the cycle, Instant Sleep will turn off. You can set the brightness of the screen and the desired cycle time each session. This may not be an alarm clock, but it sure is its perfect partner.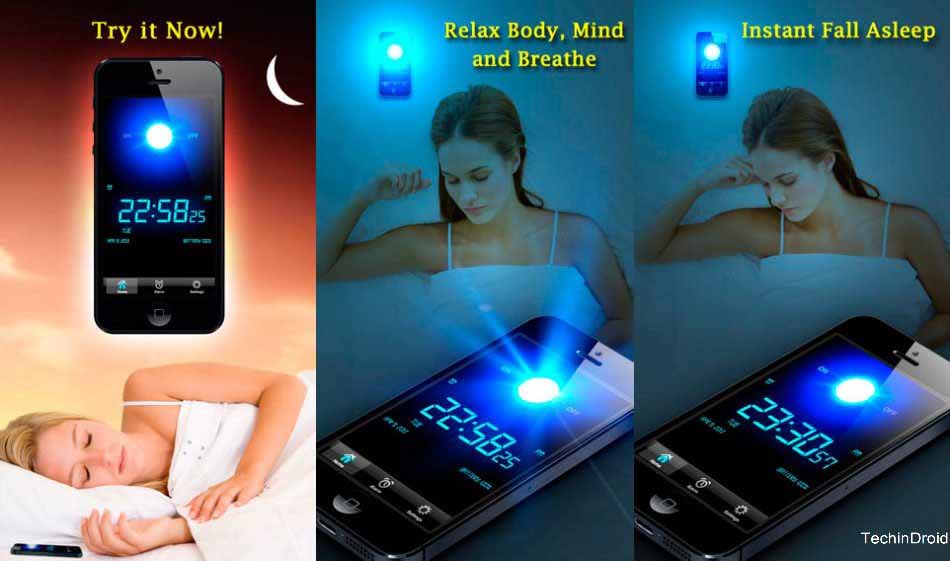 10.

Smart Alarm Clock
Its one of the best alarm clock app for iOS which has more than 11 million downloads on app store, Smart Alarm Clock gives you special customization with its over one hundred melodies, as well as some amazing stats about our sleep cycles. SAC can also record all the sounds of the room at night, and wake you up with a 'Good Morning' full of info such as the weather and the parameters observed during your sleep cycle.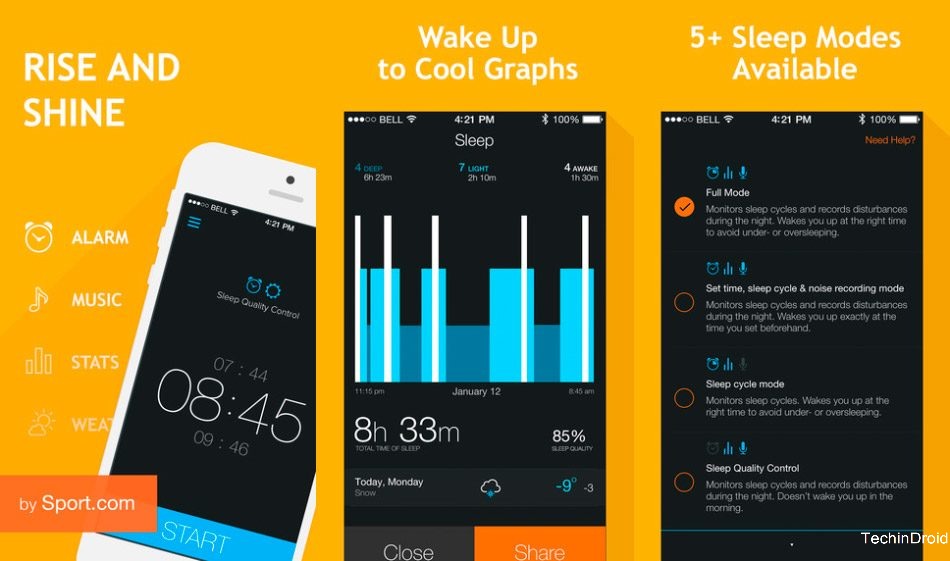 All above mentioned apps are Top 10 alarm clock app for iPhone, iPad and iPod in 2023. So, what do you think? Do you think we missed an app or think that one of these apps shouldn't be on the list? Leave your thoughts in the comment box below!