Last Update: February 2023
Who will like to complete online surveys for just to download the file? Of course not, So Here we bring you the working Survey Bypass/Remover Tool Software for bypass online survey free. These survey killer bookmarklet, tools & chrome extensions are completely free of cost. 
T

he Internet is so populated, with online surveys that find it users very annoying. These surveys occur especially when you try to download any software or multimedia files from third party websites unless you do not fill out the form, you will not be allowed to download the file. But, it becomes very irritating to complete the survey forms as they do not end up asking questions so easily and queries are not related to you anyway. And that is why it is very important to use survey bypass & remover tools in order to avoid such useless surveys.  Survey Remover Tool Software Extension 2020 free download.
Why Do these Survey occur?
---
These surveys are the source to make money. The website that displays these surveys are paid for successfully completing each survey and are integrated with the site.  So they make it mandatory for you to complete the form to unlock requested file. Optionally you can bypass polling by clicking the close (x) button in the pop-up window.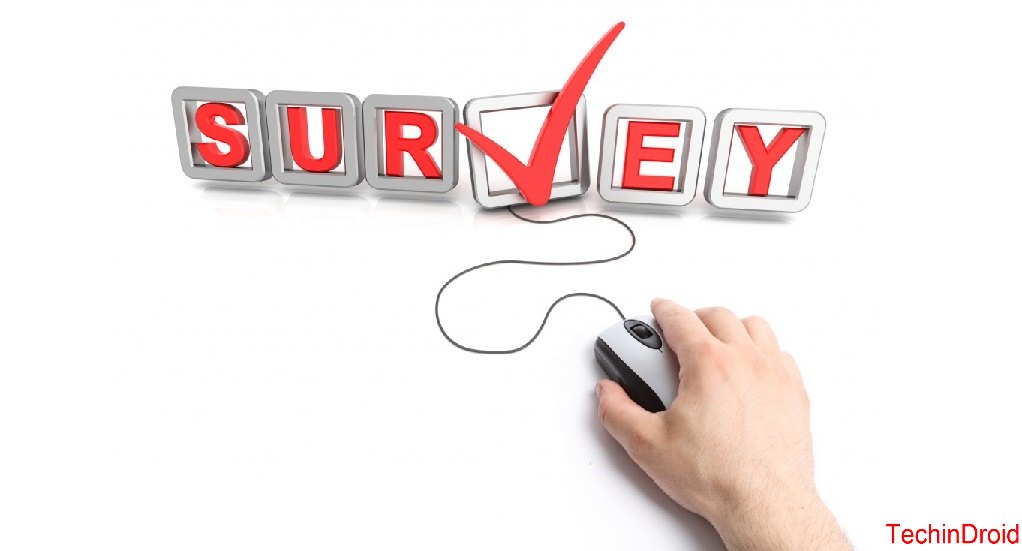 But, most polls do not even let you access the file you to complete. Else you will not be allowed to download the File required. After filling out the form, the survey organizer earns some money fast with it & is directed toward downloading the wrong file. It is true. Websites where you will find this type of surveys does not allow you to download the correct file. Instead they cheat you with several questions and provide you with a wrong or broken link.
How these Survey affect your browsing experience?
---
I would say 'extremely'. Filling out the survey form is no less than harassment. You visit a particular website in order to find what you are looking for and when these clogs occur it really feels like hitting the pc. In such situations, the online survey Bypass tools are very useful.
Websites that offer surveys and require referral:
Few of the websites that specialize in providing surveys and require you to avoid are:
Fileice Sharecash.org Uploadables CleanFiles Adwordmedia Scriptmafia.org Youdownload Looting Guardtunnel
They are the organizers of the online survey who create tons of surveys for different companies and offer money to display them on websites.
How to bypass online surveys 2023
---
Since these surveys are one of the most annoying tasks to do. We show you some ways to avoid them. Using some survey removal tools without passing will help you avoid such surveys and you can browse websites with convenience.
Best Survey Bypass websites online 
---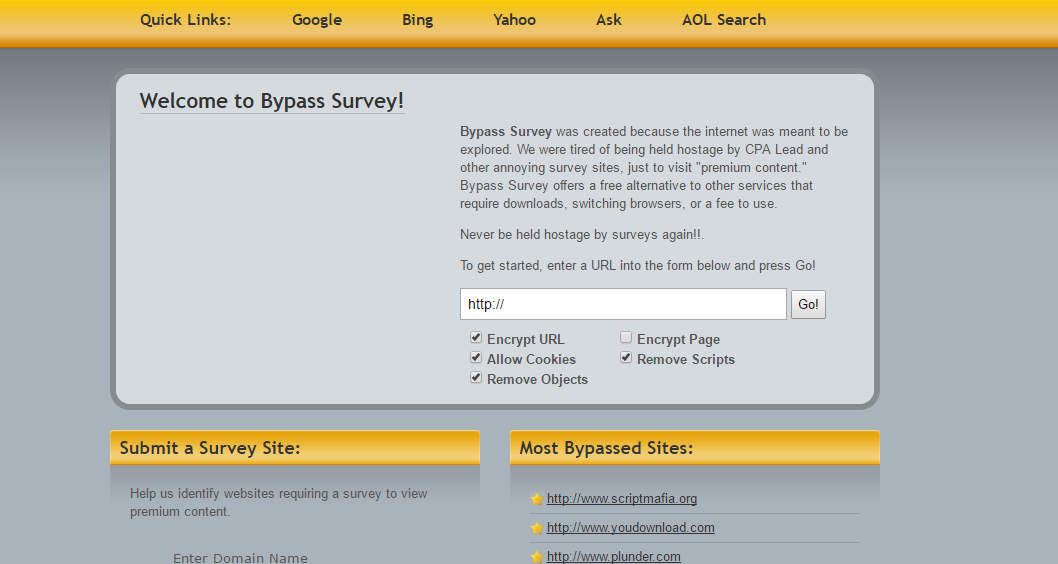 Bypass Survey is One of the best tools to remove survey online. It's a simple and easy-to-use tool. You can remove survey sites by simply entering the site URL there. Along with you can select your options after entering the url such as, url encryption, page encryption, deletion of scripts, allowing cookies and allowing objects. You can also share and submit additional survey websites to help them identify and request them to block it.
Block any survey with SurveySmasher that does not go through the survey protection and load the Mediafire file. SurveySmasher is not limited to any type of download and has an easy-to-use interface. Convert all the lists of links with a single click and there is no registration process to access the tool.
It is a content unlocker software comes free of cost and it allows you to download any locked file with is wrapped up by a survey. You can safely download blocked files and avoid filling survey forms with SurveyRemover software.
Survey Remover Tool & Bypass Software
---
This Sharecash survey bypass software allows you to block the surveys organized by Sharecash. To use this tool it is necessary to free download the tool here.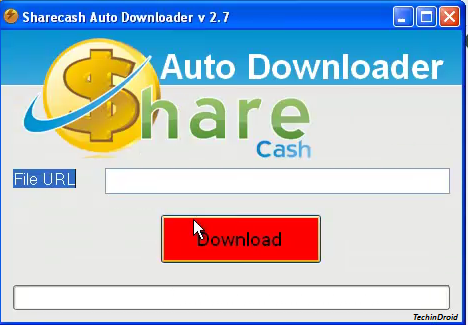 Step: 1  Open Sharecash survey killer app.
Step: 2  Enter the Sharecash url from where you want to download the file.
Step: 3  Finally Click 'Download'. Save the file.
This tool works by generating a direct download link for the original file that is located in the Sharecash url.
This is an online survey remover software that allows you to bypass or eliminate any survey online very easily. With the survey remover tool, you can visit any website and download files without finishing any survey. This is free software and you can block any survey site.
Browser Extensions to Bypass survey
---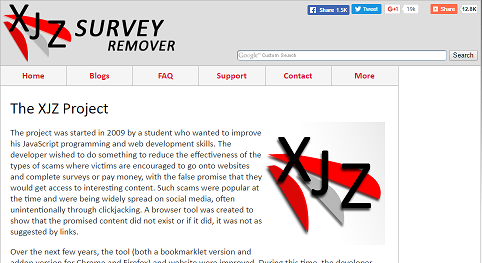 To make it easier to bypass the online survey. You can install the extension for Google Chrome. This extension allows you to automatically block survey irritant websites automatically when detected. Blocks all types of survey sites even if they visit through Facebook.
Redirect Bypasser is one of the best survey bypass download tools of 2015-2016 that detects survey websites and blocks them and redirects them to the targeted page easily. If you are using the Firefox browser then you can install this add-on to avoid encountering survey sites.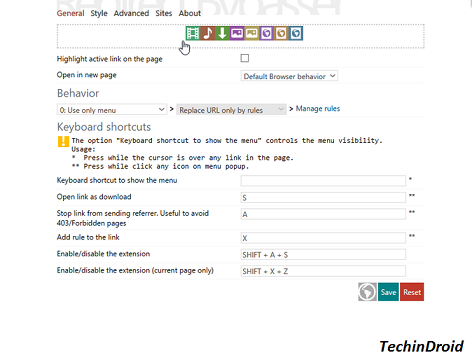 Using survey bypass tools are safe?
The answer is yes. Using the online survey bypass tools are completely safe and will not harm your PC or browser anyway. They are only built in order to block unwanted surveys and they offer you the interruption of free and convenient navigation.
Does using these tools cost anything?
No. The survey killer tools are completely free to use and they do not cost a penny. These tools are specifically built in order to provide a simplified and improved navigation experience without any difficulty or disruption.
I hope you has been learned more about survey removal/bypass tools. How they are beneficial to surf the Internet and how they help remove unwanted survey sites from appearing. Although the organizers of the survey are quite benefited with these interviews, they do not benefit in any way with it, as they are totally misleading. The websites of the referral survey are your partner that prevents them from entering.