Last update: September 2023
COC is always be the legend in the RTS games available for android. Once you've played it you won't be able to quit playing it, Now Here we bring you the collection of games similar to clash of clans for Android phones & Tablets.
Clash of Clans is the current king of RTS (Real-time Strategy) games on mobile. With over 100M active users, this game (alongside its spinoff, Clash Royale) have started a revolution for mobile gaming. It brings some Age of Empire vibes with social interactions. You create your village, join a clan and fight for its honor. SUPERCELL (Clash of Clans and Clash Royale's developer) have hit the jackpot of the current gaming trend, this success, of course, comes with competitors, always looking to de-reign the king, let's take a look at our list of Top 10 Amazing games like clash of clans in 2017. Also have a look at our recent post about Games Like Skyrim.
10 Best Games like Clash of Clans 2023
---
1.

Call of Duty: Heroes
Its one of the best games like clash of clans for android by Activision's mobile RTS genre. This game takes place in a futuristic environment, you'll have a wide array of troops at your disposal, making this spin-off of the main CoD franchise an interesting one. Mainstream games are generally not very successful when they are taken to smartphones, but this one gets the job done, it has a stale active user stat and is backed by a big developer and a big franchise.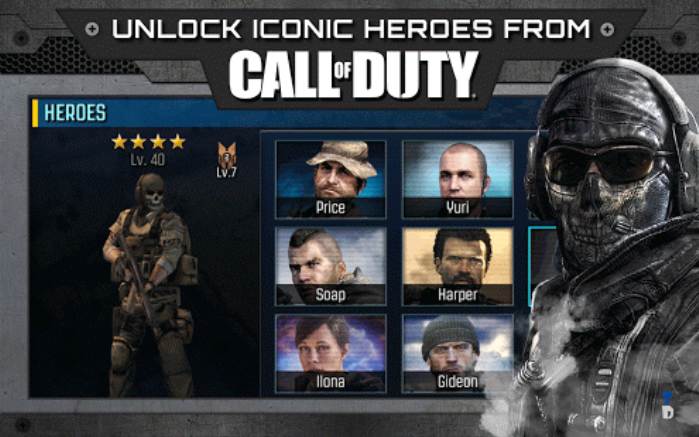 The game has the usual RTS-social game features, you start with your own piece of land and level up completing tasks, you can unlock new abilities, join clans, get on PvP battles and play on campaign and survival game modes.

2.

Castle Clash
This one tries to mimic a lot of elements from Clash of Clans, including the king's visual style, it's quite popular, though, with over 50 M installations (we couldn't find its active user base, sorry) IGG's game is a solid game. It's basically the same thing as CoC, you create your village, defend and attack enemies, level up your hero and climb the global ranks to be crowned as the best one of all. Also read Coc Hack 2017.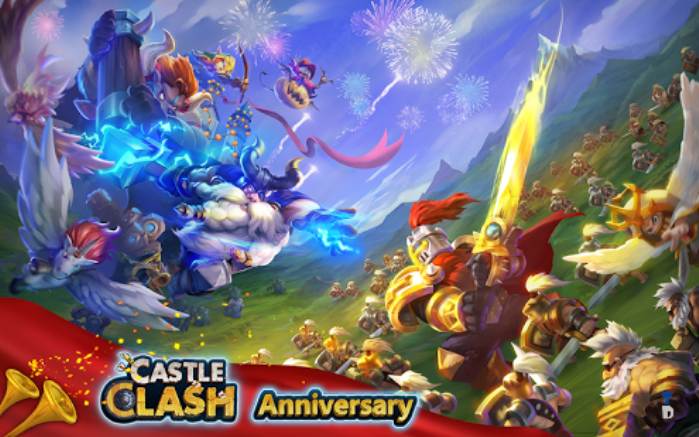 3.

Jungle Heat: Weapon of Revenge
Jungle Heat is an RTS game developed by My.com. Taking place in the jungle, this game is very similar to Clash of Clans, you have your base, you need to upgrade your offense and defense and take on other players for world domination. The most solid point about this game is that you can play it on your phone or your computer, as it's also available on Facebook.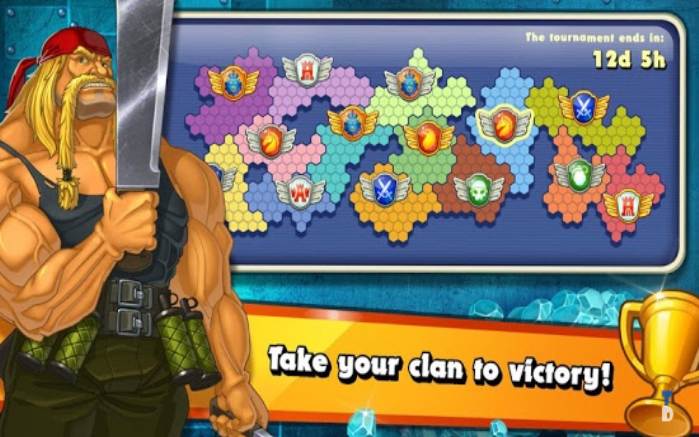 Games like Clash of Clans
4.

Lords Mobile
Yet another medieval RTS game. This game, also developed by IGG, brings many gameplay improvements and bursts out from the pack because of this. I guess you might have seen some of its ads while you're using your phone, it brings some very interesting mechanics to the table. Basically rock-paper-scissors but using troops. There is also another mode where you get a Final Fantasy-like battle system and have to fight your heroes' enemies, this is quite awesome, as there is always something to get done on the game.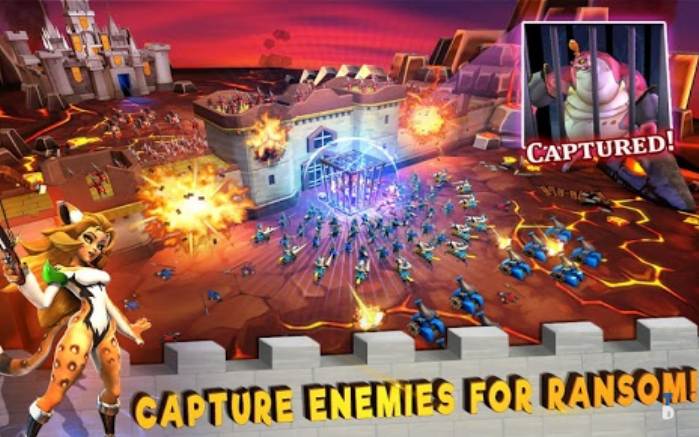 Apart from this, you get your usual mobile RTS gameplay, you can access clans and fight PvP to make your clan the best one of all.

5.

Clash of Lords 2
Clash of Lords 2 is the sequel to a copy of Clash of Clans, it has all your typical mobile RTS elements. It's a good game if you get tired of CoC and want to try something similar (but different).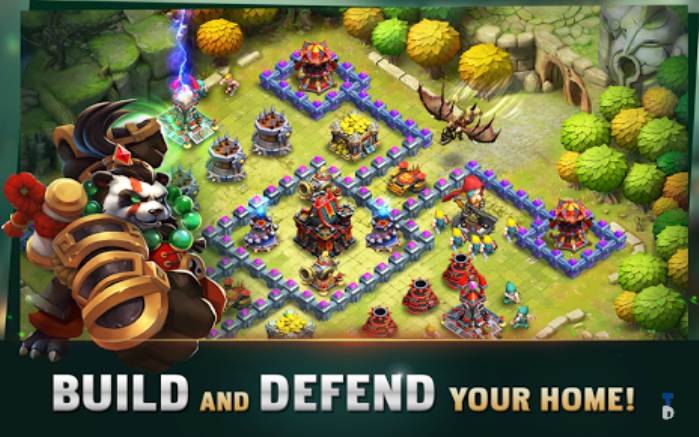 You can get up to 40 heroes to train and enhance for PvP battles against users or clans.

Games similar to Clash of Clans
6.

Siegefall
Gameloft couldn't be justify out of this battle, the mobile game king has developed Siegefall to compete in this market. Siegefall takes all the essentials of Clash of Clans and adds the use of cards to its gameplay. These cards are crucial for chanting spells, powers, healing and even summoning a dragon!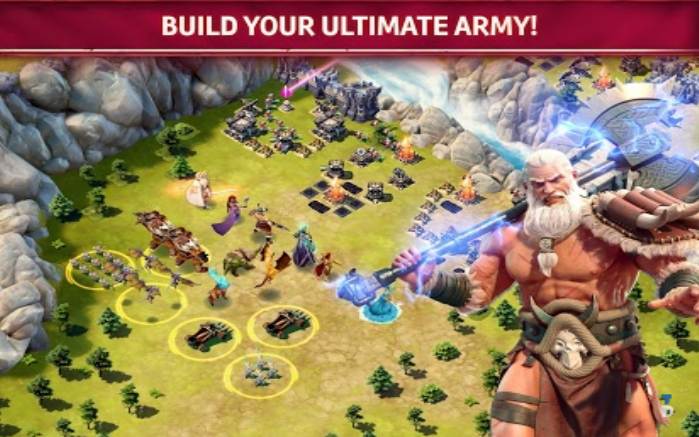 Being a Gameloft game is a synonym of graphical beauty, the game is visually appealing and makes it easy on the user to play. The game is always getting new updates and events, something required to keep a multiplayer game alive.

7.

Plunder Pirates
Even Rovio has an RTS game nowadays. Angry Birds' devs have made Plunder Pirates to compete in this market. The game is obviously focused on the pirate life. Get your own island, and prepare yourself for your enemies' offense, you can also be the attacker and try to take your adversary's territory.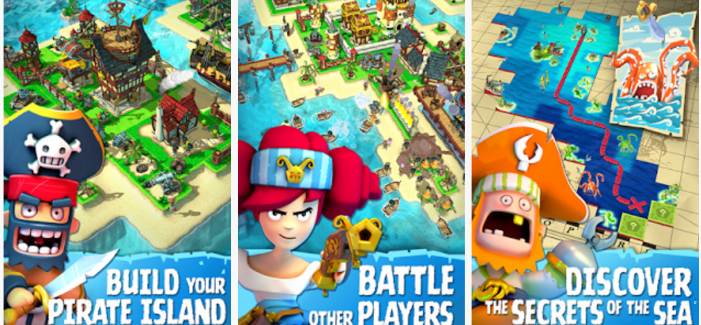 You can also join Pirate Guilds, explore new seas and fight against monsters with your friends. This game is also visually delicious, with many nifty details. If you want to take a break from all the medieval theme, this game is for you.

8.

Star Wars: Commander
Even if the game is not as popular as it was on release day, Star Wars: Commander is still a good alternative to CoC, with characters from your childhood, missions that remind you of the Star Wars universe and more, you can relive epic moments from the saga on this game, reminding you of those moments when you were a child and you pictured yourself defeating the Empire, or the Rebellion.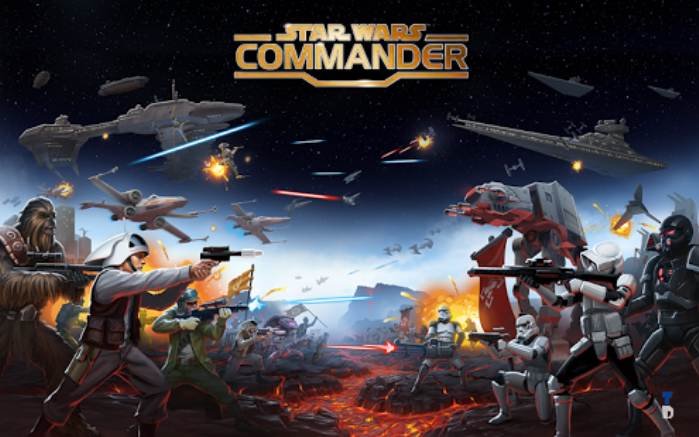 You can choose between the Rebellion or the Empire and play with its characters! Create your base, train your troops and enhance your heroes to defend your territory.

9.

Final Fantasy XV: A New Empire
This game is a spinoff of the fifteenth installment of the epic franchise developed by Square Enix, you'll be the owner of your own kingdom, fight against millions of people on PvP mode, wander the other reigns to gather unknown resources, create your own guild and more! This game is gaining more ground every day, being from such a famous franchise like Final Fantasy, we assure you that this game is alive and probably will be for a while.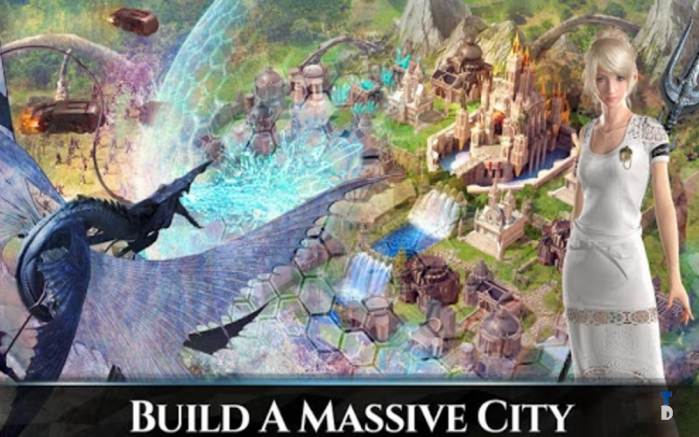 10.

Total War Battles: Kingdom
The last item on our list is another spinoff from a mainstream franchise. Total War Battles: Kingdom is SEGA's take on this genre, with basically the same features as the other ones on our list, it's strong point is being a from a huge franchise like Total War and having multi platform accounts, you can use your account on your phone, your tablet and even your PC!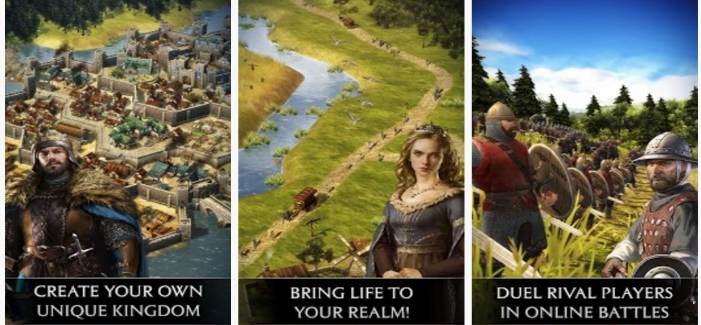 The game is graphically appealing, being the most medieval of all the games on our list, you'll get hooked if you're a fan of games from the middle ages.

And this is the end of our games just like clash of clans list. Clash of Clans is a great game with a huge fanbase and honestly, until a developer comes with a more original idea, CoC will still be king. Don't forget to leave your opinions in the comment box below!