Last Update: May 2023
I'm a big fan of adventure games. I remember being for hours sitting in front of my Pentium III PC playing "The Longest Journey" (it's had a huge discount on GOG.com, by the way. You should really check it out). It has been a long time since then but I'm still a sucker for these games and it's pretty cool that we can also play them on your Android device. You may also interested in best strategy games for android or best FPS games for android.
Today in TechinDroid we have curated six adventure games can be played offline / online that we think will make you laugh, cry, make you anxious or excited, all of them developed with one thing in mind: entertainment. Let's take a look at the best adventure games for android in 2023:
1.

Layton Brothers Mystery room
This is the new adventures game in the series of adventures of Professor Layton. In this case the protagonists are the son of Professor Layton, Alfendi and a new detective called Lucy Baker. The game starts on Lucy's first day at the job and the objective of the game is solving murders in order to unravel a huge conspiracy against the Professor's son.
Gameplay-wise the game is very simple. We have to deduce who the murderer is through the tracks that are given to us and the crime scene observations. Its an offline adventure game which you can play without internet.
The game is quite entertaining and it has a great soundtrack. The game can be quite difficult if you don't know English very well though, as it has a lot of dialogue.
Professor Layton's son.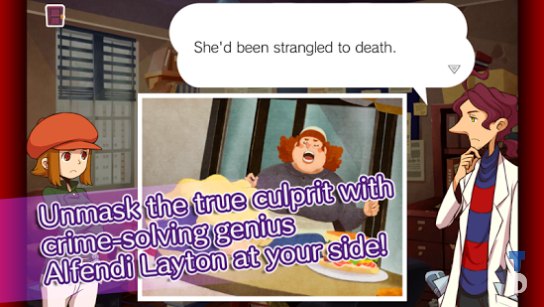 2.

Samorost 3
From the creators of Machinarium and Botanicula comes Samorost 3, Amanita Design's most ambitious work yet. Samorost 3 graphics seem taken from an animated film, and it's sure to give you a nice time, If you were looking for action game with adventures then this one is worth playing.
You'll have to help a unique gnome who dreams of being an astronaut to travel to other worlds in search of answers. The game has a free demo so you can test it and be encouraged to buy the full game for only $5.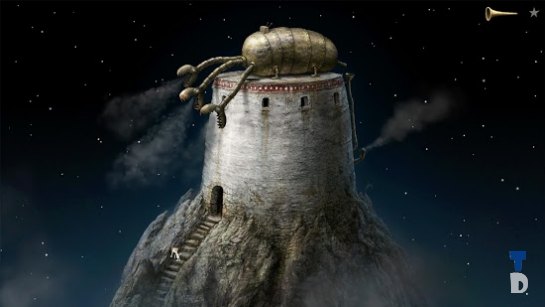 3.

The Silent Age
This adventure game for android offers very minimalistic graphics, yet it can hook you right from the start, it's a action story game. You play as Joe, a cleaner who has spent two years working for Archo. Literally, an average Joe whose life changes after he discovers a mysterious pool of blood while cleaning in the laboratory.
The gameplay is simple, being a classic point-and-click, it is what to be expected. You have to locate and interact with objects to advance further into the game advencher. The first episode is free and the second one costs $5.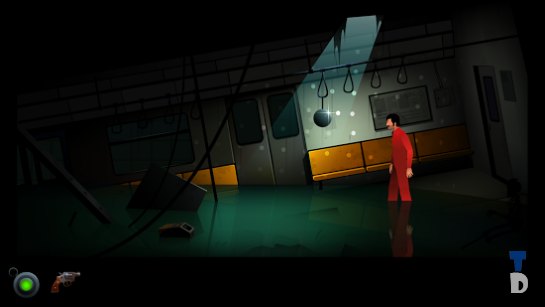 4.

Machinarium
This game is simply beautiful. No wonder it has won awards for its excellent graphics. Machinarium takes place in some sort of post-apocalyptic world, Josef, the robot has to rescue his girlfriend, Berta who has been kidnapped by the Brotherhood of The Black Hat.
The gameplay is really simple, mixing point-and-click elements with puzzles that are sure to give you a tough time. It also has a beautiful story, even though it has no dialogues, as its form of communication is completely iconographic. The developers took three years to create this amazing experience while financing the project with their own savings. The game is quite inexpensive, it only costs $2.49, that's a bargain to me.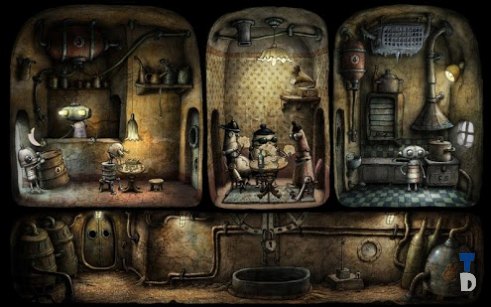 5.

Broken Sword 5
If you are fond of adventure games then I have little to tell you about George Stobbart and Nico Collard. A game that was a hit in the late nineties and it's ready for round two on mobile devices.
In this second installment of Broken Sword 5: The Curse of The Serpent, our two protagonists have to travel south of Catalonia and the Middle East to solve a conspiracy that revolves around a stolen painting. The graphics are gorgeous and it has a fascinating history. You will be glued to your screen just by watching the videos and puzzles that the game has. The game has a cost of $5.49.
6.

Syberia
Another classic android exploration game (I feel a bit like the old guy who only sees Western movies) but this adventure is worth the buck. We've become a prestigious lawyer from New York who has to travel to a small town to take over the sale of a factory.
This is just the beginning of a journey that will take you through several countries and destinations. As in the rest of adventures, gameplay is simple, find, interact and solve puzzles. A classic yet timeless game that will be a pleasure to play.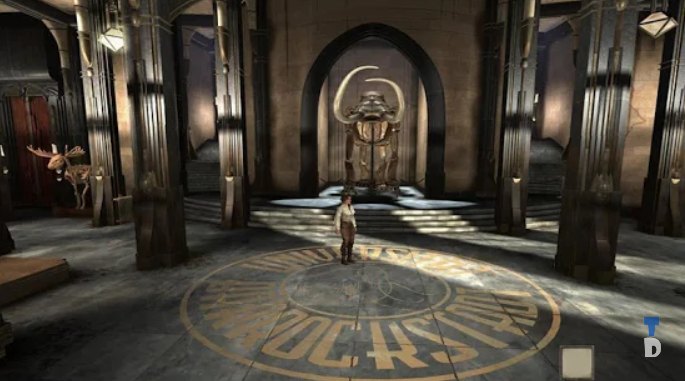 This has been my small selection of best adventure android games. If there's a game that you want me to check out, feel free to leave it in the comment box below! And share this post with all of your friends, let's spread the word about good mobile gaming.