Last Update: September 2023
Organize your forces and resources, prepare your troops and destroy the enemy! If you do not get it, I'm afraid you'll walk away with the shadow of defeat. Discover the best strategy games that will make you a leader like Genghis Khan.
Strategy games work on Android tablets and smartphones very well and fortunately there are a lot of best Strategy games representative of the genre. In this list, we present you the 15 best strategy games for android of All time.
Best strategy games for Android 2023 – 2023
---
1.

Tactile Wars
I love the graphics of this game, It has a unique contradiction. The characters have a very cute and sweet appearance but, what you have to do with them is coloring although in reality it is as if you killed. You are a general of a colored army and your soldiers will shoot their paintballs at the enemy under your orders. Your fingers are going to become a weapon of mass destruction. Best strategy games for Android 2023 September
2.

Blood Bowl
Blood Bowl is the one of the famous board game Warhammer Fantasy. With it you can form your team with one of the six fantasy races of the Warhammer universe (humans, orcs, sylvan elves and warriors of chaos).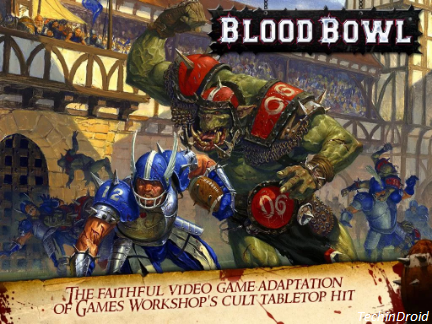 Its similar to a bloody American football in solitary games of the single player mode without running out of your head or you can fight for the Blood Bowl trophy in the campaign mode, which allows you to add victories and accumulate experience to develop your Team and their players.
In the multiplayer mode you can face a friend on your tablet in "Hotseat" mode or play online in a huge permanent league in which you can create and develop your teams.
3.

 Hackers
Internet things trembles. With this game you will become an authentic hacker. It infects the virtual networks of your enemies in this cyber war but don't neglect the security of your own network. It is a world battle in which there is no hiding place, only the strongest can win. Best Android strategy games 2017
4.

Clash of Clans
It is one of the most downloaded and the most addictive android game. It is not the typical game with a map of a new world that you must discover little by little. Space is very limited here. Organize your city by clearing of the forest & the sea and visit with your army to your enemies. In every contest you can do with a good booty but, you must deploy your troops very well. And never forget they too can come and steal your belongings.
5.

Call of Duty: Heroes
If you like the dynamic version of Clash of Clans, prefer a game with a more real and less comic look Call of Duty: Heroes is your game. Create a good camp from which to build a good army. Level up your constructions to get to unlock more troops and features.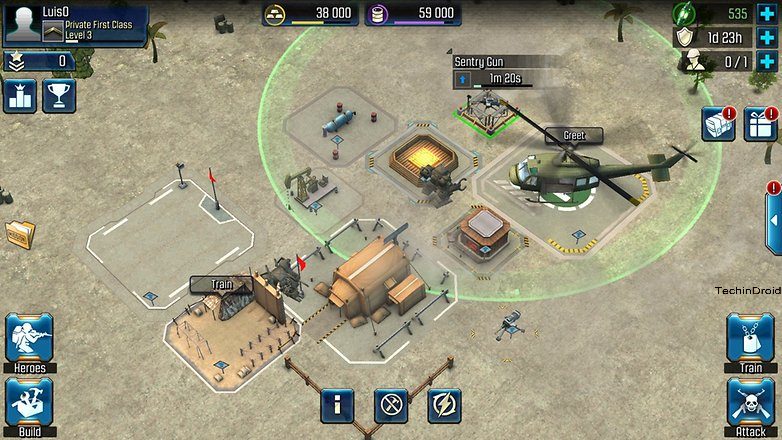 The extra point that this game offers is that you can control your heroes, they are not totally autonomous like the rest of the troops. And when you need it take out the helicopter and shoot from above to support your soldiers in the invasion of the enemy base.
6.

Plague Inc. – YOU are the plague!
Another Best strategy game for android Whether it is morally reprehensible to spread a plague throughout the world and so extinguish the people, everyone must decide for themselves. The fact is that Plague Inc. is an excellent strategy game where the player many tactical opportunities could be allocated to … bring a plague upon mankind.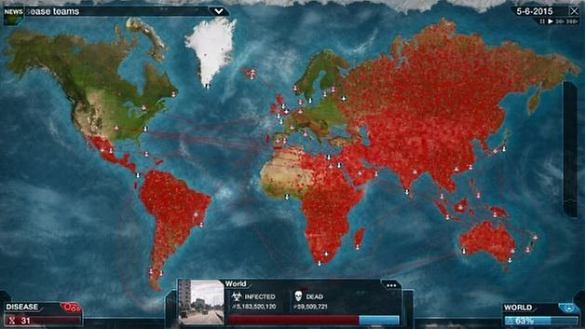 7.

Clash Royale
Clash Royale is another best strategy game developed by Supercell, the creators of Clash of Clans. This game has a very particular strategy is a mixture between tower defense, very chess style, but with a touch of card game creatures.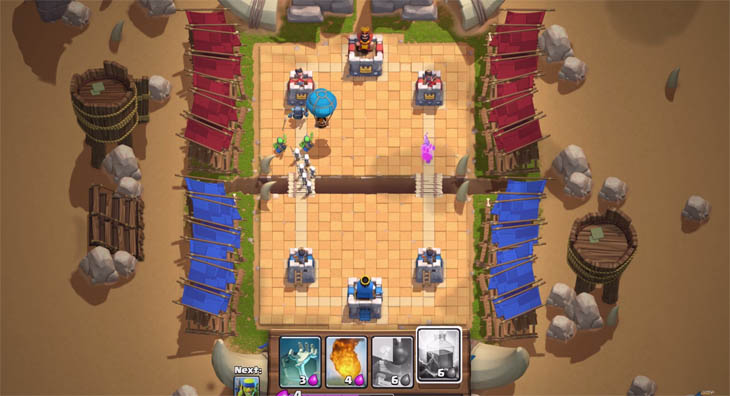 At the beginning of the game you can only drop troops in your own field. To pass to the enemy field you will have to use the only two bridges to be able to cross the river that separates them. Once the first tower of the enemy has been knocked down, you can invade its territory. And do not forget to defend yourself against enemy troops.

8.

Great Little War Game 2
An Android strategy game Great Little War Game, It name says it all: On relatively small and concise maps your your troops sent into battle and have to turn off the enemy general usually. What makes this strategy game for Android is that there are many different units, which offer special abilities.Only those who cleverly uses its advantages and strikes the right moment, in this Android strategy game has a chance.
The battles always running around based off – until your heads off, then the enemy – by the varied units but affects the game is always dynamic and it is often far from easy, overpower the enemy. Until you have mastered all of the more than 60 missions, it may take.
Plus points collects the Android strategy game so mainly by the scope and the gameplay, less successful is the presentation. Although the units look very nice, compared for example with Tactile Wars or Autumn Dynasty pulling "small war" but clearly the short straw. Vector, in a strategy game but is known not all!
9.

Empires and Allies
Now, there is still no offshoot of the successful Command & Conquer series in Google Play Store, the strategy game Empires and Allies but is at least a very good alternative ready. As with games like Command & Conquer: Generals is commanded a powerful team and accompanies them to the battlefield. The handle is very intuitive and direct, making the Android gamer has its planes, tanks and foot soldiers always under control. As good as with a mouse and keyboard control is in this Android strategy game not true, Empires and Allies but shows in an impressive manner, can function as good a control in an Android strategy game.
On the graphics side would in Empires and Allies certainly still have been possible, for the Startegiespiel for Android runs absolutely smoothly even if several units are on the screen.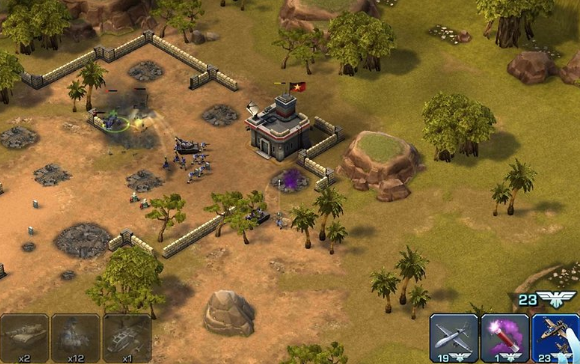 10.

Battle for the galaxy
Android platforms always evolve to "home port" for fans of classic strategy games in the style of Command & Conquer and Age of Empires. Just as a strategy game from the "good old days" is the battle for the galaxy. The main aim is to build a strong team and send them into the field. But of course not missing the establishment of a functioning base.
What battle for the galaxy from its also good strategy colleagues Galaxy Conquest II: Space Wars is different, is the sheer number of soldiers and war tool that can send them into battle the player. If then collide opponent, a real effect fireworks display on the Android tablet that looks simply chic.
To do this, there are at Android strategy game also some, namely 50 single-player missions, also is an extensive multiplayer mode ready. The players can join together to corporations and other players, so other corporations attack.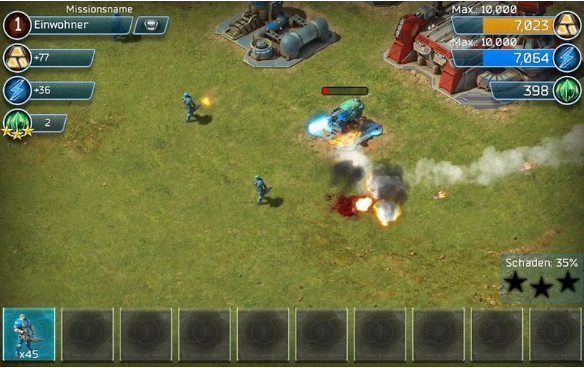 11.

Vega Conflict – Intense fighting in space
Space, the final frontier, with endless conflicts! In strategy game Vega Conflict prevails not peace, joy and pancakes, but various factions fighting for supremacy in space. One of these warlords are of course your.In order to survive against some very clever acting AI enemies in this successful strategy game for Android, the player builds resources markets, establishes a growing space stations and are in the truest sense of the word by powerful warships in order.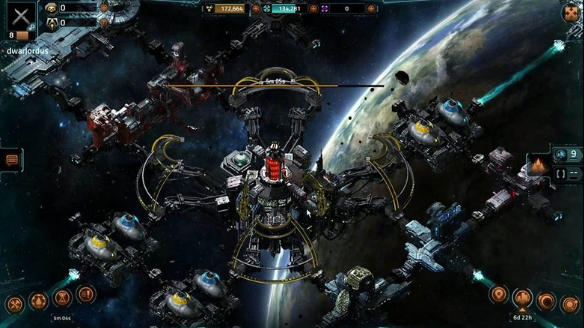 This known strategy-mix works for Vega Conflict extremely well and thus strategy veterans will find your way, but even beginners will have with this strategy game for Android a lot of fun. What Vega Conflict is distinguished as a good level gameplay further the pretty graphics and the dedicated community. So if you prefer gambles with other space-commander, is right here!
12.

Mini Warriors
In strategy game Mini Warriors for Android the name says it all. Instead of leading so bloodthirsty barbarians and monsters to battle, commanded your small and some very cute hero. However, there is a more challenging strategy game, in which only the right tactics and the right formation and composition of forces leads to success Behind the cuddly facade. In addition to simply loving graphics and the many playful possibilities Mini Warriors is also distinguished by a very good multiplayer mode as well as numerous extras to unlock. But beware! The hunt for new heroes can do very addictive.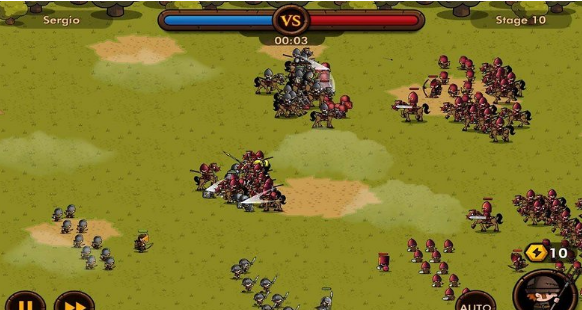 13.

Z Origins – (Z The Game) – The cult hit returns
What is old, does not have to be bad! Exactly meets the strategy classic Z Origins, or "Z" to. Although the game of 1996 never as popular as a Command & Conquer or the Games of the Age-of-Empires series was, in terms of gameplay, it could the sheet soldiers quite compete with the strategy sizes.it's one of the best Strategy games for android.
The strategy game (it currently for 3.99 USD are) is graphically not very well aged, but the mix of real-time strategy battles and the growth of its base can even nowadays convinced – it is well known, especially in the inner values at!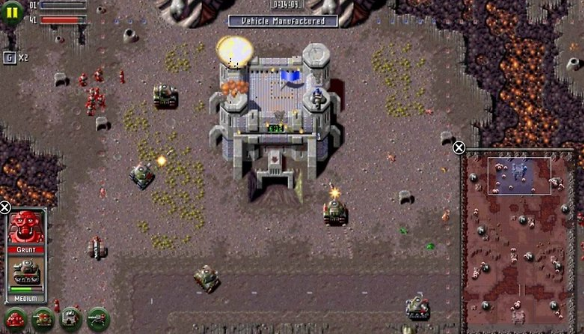 14.

Frozen Synapse Prime -Very nice strategy game
In Frozen Synapse Prime is nothing without planning and tactical skills! The player commands in this paid Android game costs $4.53 USD, a unit of "Combat cloning", which has a fantastic variety of bases and enemy facilities and take finally has. Until the action starts, it is important to draw up a battle plan successfully as possible, because when the attack begins, you can no longer intervene in the action.
Frozen Synapse Prime is especially recommended to players who like it particularly tactically and those already XCOM: Enemy Within well-liked.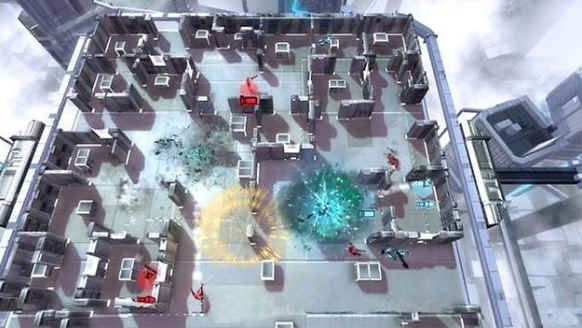 15.

Autumn Dynasty – Top strategy game
Autumn Dynasty is a damn good strategy game for Android, but it looks simply very good. The graphics look very the PlayStation 2 classic Okami and its remarkable "ink style". to lead his troops into battle, going through the special look so much fun and is definitely eye candy. For amateur strategists but also has much to offer, because the player must be in this strategy game for Android not only look after the construction of his troops, but it is also important to establish a functioning base. Important in the fight: you should the terrain in your decisions involve, as it may be sometimes decide the game, where the troops are positioned.
Besides a good single-player campaign has the strategy game for Android also an enjoyable multiplayer mode, and challenges that are sometimes out very demanding.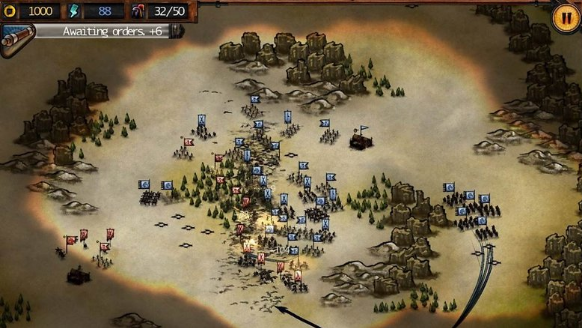 16.

DomiNations
This game comes from the hand of Brian Reynolds, the creator of Civilization II and Rise of Nation. In it you must choose a civilization and take it from the Stone Age to the space age. And along the way you will be able to explore and expand but, don't lose sight of your goal, conquer the world!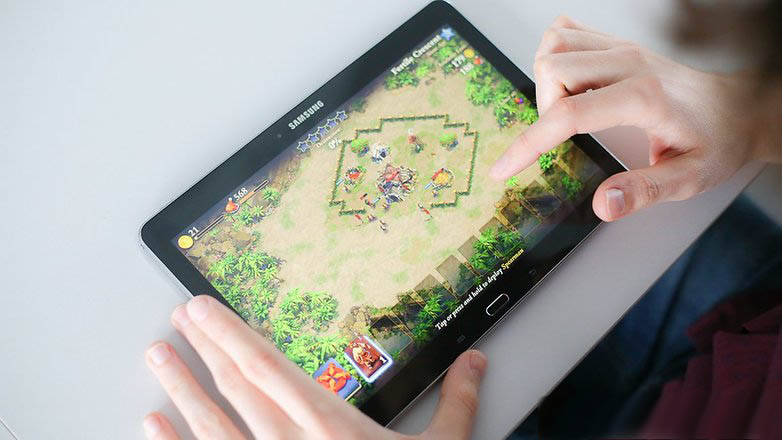 The strategy level of this game goes beyond the rest of games on Android. The resources are scarce so you will often find yourself in the dilemma of knowing that it is better to have a stronger army? Or investigate new technology in the library? Choose the right option at any time to get closer to victory.

17.

XCOM: Enemy Within

XCOM: Enemy Within is actually an expansion for the strategy game XCOM: Enemy Unkown. The interesting thing about this is that it works perfectly as a stand-alone title, plus it has everything that makes XCOM such a renowned saga. The aliens have arrived, you will have to be smarter to win.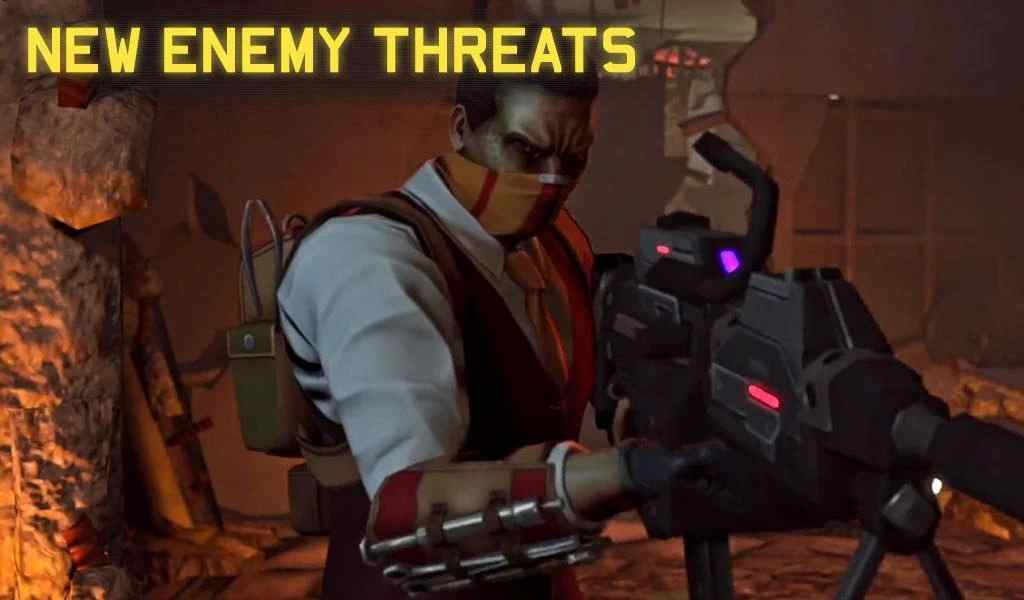 All above-listed games are the Best strategy games for Android 2023 September edition. What other games are you think the best strategy games Drop your comments below. Share this cool collection with your friends