The origin of malicious content on your device and its existence prove a serious threat to your device performance. Thankfully, you can scan the traces of such malicious apps on your device and remove them using an advanced tool called "Systweak Anti-Malware".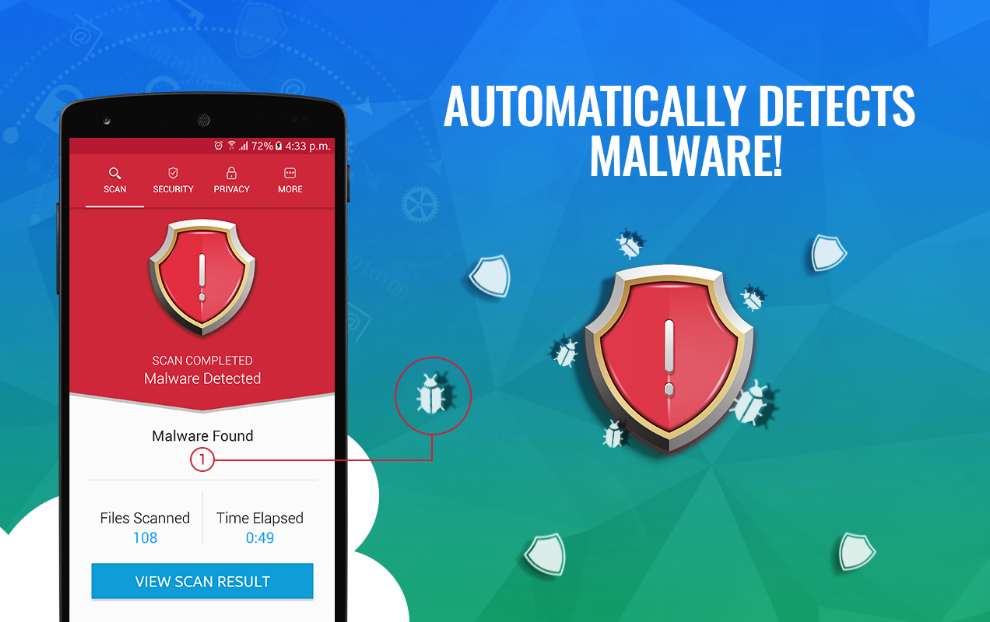 This app uses advanced algorithms to find and delete malicious apps from your device. It detects malware infections and security vulnerabilities and helps you fix them. It even offers real-time protection against such apps. It offers various useful features. Let's discuss some of these features here.
Features of the Systweak Anti-Malware
---
Scan: Under Scan page, it displays whether your device is protected against malicious content or not by green or red sign mark. It displays whether Database Version is up to date or not, real-time protection is On or Off, and Last Scan date. It updates your Database version (if it is not up to date/Obsolete) automatically once you log out and then log in to the app. To turn real-time protection ON you can go to "More" option and under Settings, you can turn on the Real-Time Protection feature. It will detect and update you about a malicious app upon its installation in real-time.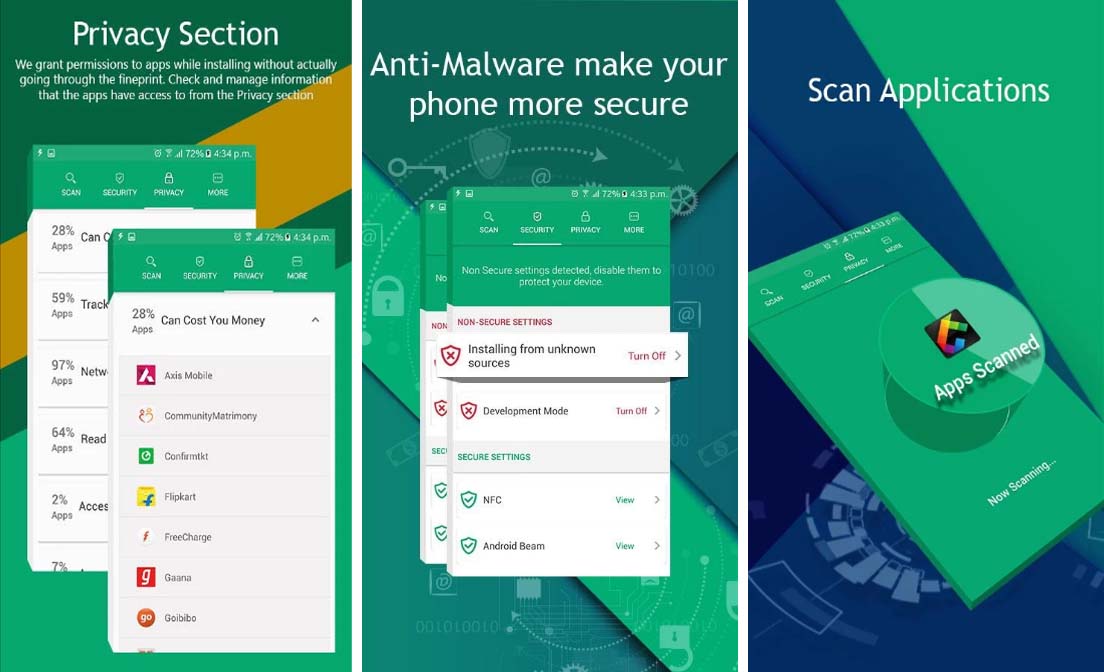 To start scanning of the device against malicious content you need to click "Scan Now" button. It will instantly start the scanning process and display the results with files scanned, time elapsed and malware found options. If your device is malware free, then it will display the green mark as no threat detected. Else it will display a red mark with message malware detected.
Protect / Secure your Android phone from hackers & virus.
Here, you can click on "View Scan result" to view the results. Under results, it will display those apps which have found malicious and the malware type next to them. You can swipe the malicious app to find two option, "Uninstall" and "Whitelist". Uninstall option will simply help you uninstall the malicious app and in "Whitelist" option you can retain the app if you want to ditch the results or you find your app safe to be retained. Once you put any app to "Whitelist" then it will not be displayed in scan results. You can click on "Clean Malware" option to immediately remove all malicious apps.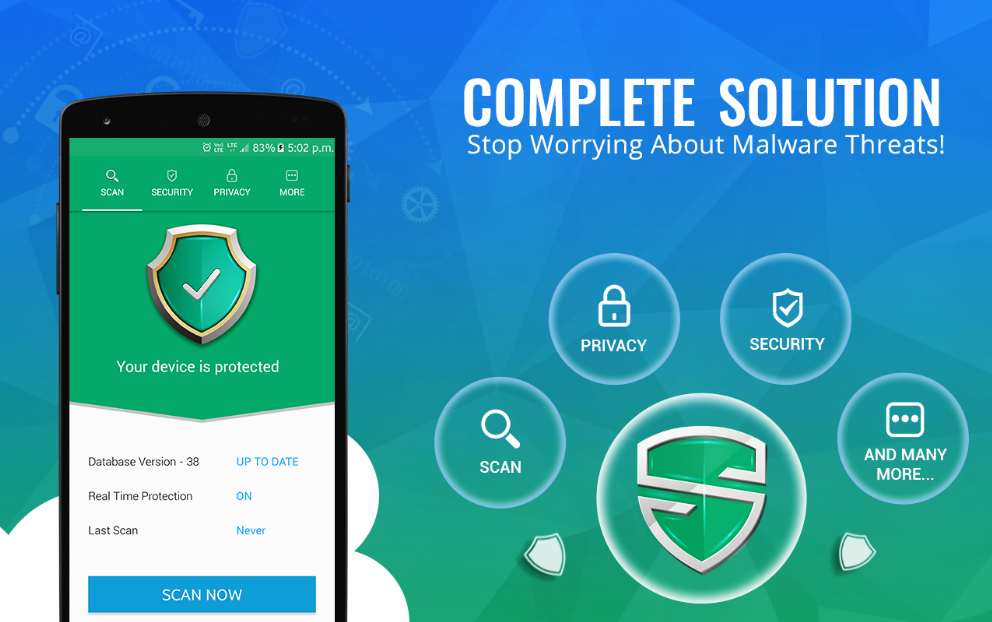 Security: Under Security page, you can find the non-secure settings, which you can disable to protect your device. Here you can turn off these functions:
Installing from unknown sources- To avoid risk caused due to unknown source download.
Best Antivirus App for Android 2017.
Development Mode- So that no one can mess with your device's developer's options which can seriously harm your device.
Privacy: Under Privacy, it scans your complete device to find privacy status of apps installed on it. It scans your apps and display the apps:
Cost you money
Track location
Network access
Read personal info
Access calendar
Monitor call
Access text message
Access storage.
Access accounts and control hardware.
You can click on any of these options > specific app to manage that app from accessing info.
More: you can find these options.
Settings: It helps you customize scan options. Using this, you can turn on/off real-time protection and select from Quick or Deep Scan mode.
Whitelist: It displays all Whitelist apps. The app will not touch Whitelist selected apps for scanning purpose.
Scan History: It displays your previous scan history.
Systweak Anti-Malware Free Download


This app offers all advanced features and uses smart algorithms to keep your device intact. Using smart technology, it scans your complete device and helps you detect and remove all malicious content and apps from your device. It helps you improve your device performance by removing all unwanted and malicious apps from your device. It even helps you "Whitelist" apps to keep your important apps untouched. It also helps you manage your privacy and security settings. We highly recommend this app to users around the world.