Last update: September 2023
Adobe photoshop is the king of photo editors available on windows and mac, However its a paid software. If you opt for free its best to go for open source Photoshop alternatives.
Photoshop is without a doubt the most used photo editor. Be it Windows or Mac, Adobe's product is a must-have on any graphic designer's workflow, it's expensive software, though, as it is an annual subscription and it's not affordable, competitors are aware of this and have price tables completely different from Adobe's. Today on TechinDroid we'll take a look at the best alternatives to Photoshop 2023.
Best Free Photoshop alternatives for windows, mac & linux
---
1.

Pixelmator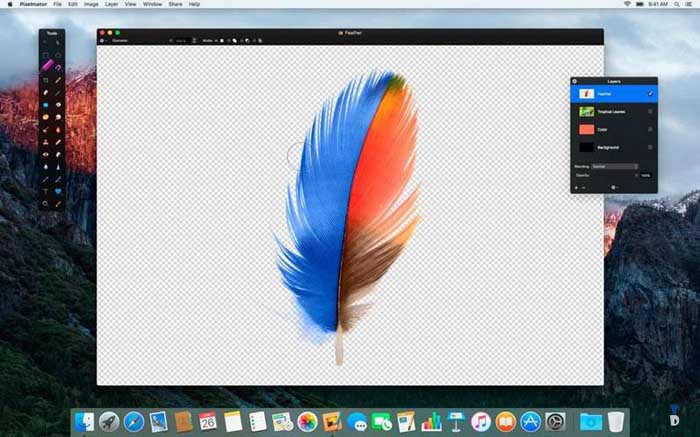 Pixelmator is also an exclusive Mac application, being a competitor to Photoshop, it has to be good. Pixelmator comes with a wide variety of photo editing tools, you can edit photos, as well as drawing pretty nifty artworks. Being developed for MacOS, it integrates perfectly with the Apple ecosystem, they have recently added compatibility with MacBook's TouchBar and is always best used on a recent computer, to use more efficiently your new processor and GPU.
Available for Mac for $ 29.99, free trial available: Pixelmator 3.6 Cordillera
2.

Affinity Photo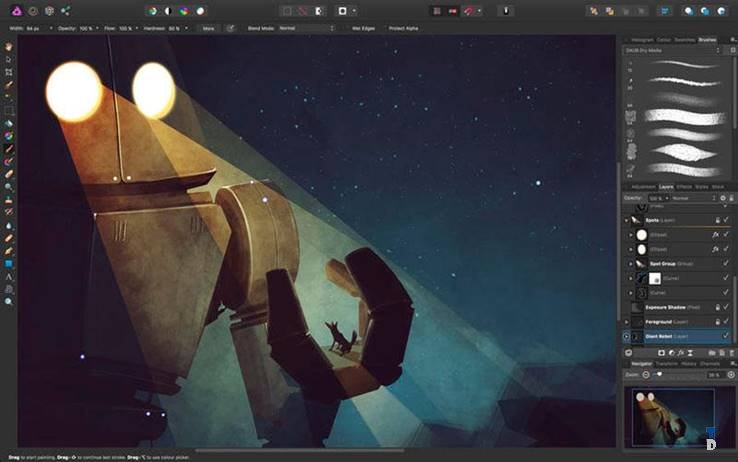 Selected by Apple as one of the best applications for Mac of 2015, Serif makes an excellent competition with Photoshop with Affinity Photo: a tool-packed program specializing in RAW photo editing, so that you can edit your photos in a professional way, it comes with compatibility with .PSD files, so your progress won't be lost. Other features are HDR edition, TouchBar compatibility, a variety of filters and 360° Photo editing.
Available for Mac and Windows for $ 49.99, free trial available: Affinity Photo
3.

Pixlr Editor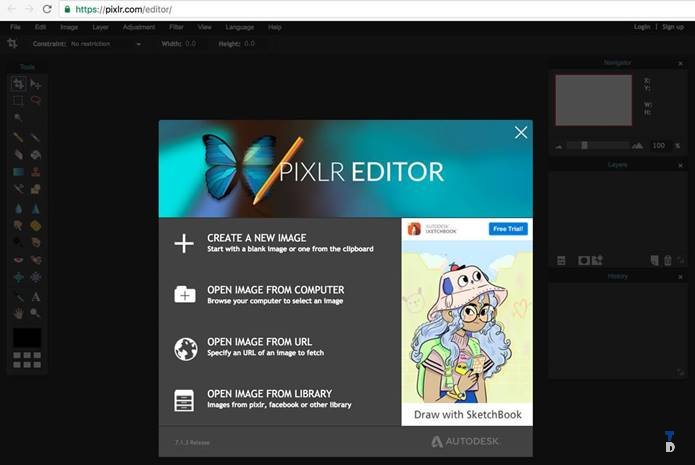 Pixlr editor is the most accessible option of this list, it's a free web app that has just enough for you to get the job done. Autodesk's editor is quite alright, if you're on a Chromebook or don't have Photoshop near you and need to edit a photo, this is the best you can use. The only bad thing about it is that it's built on Flash, so it can be slow and it will be deprecated in a few years.
Available as a free web application: Pixlr Editor
4.

Mylio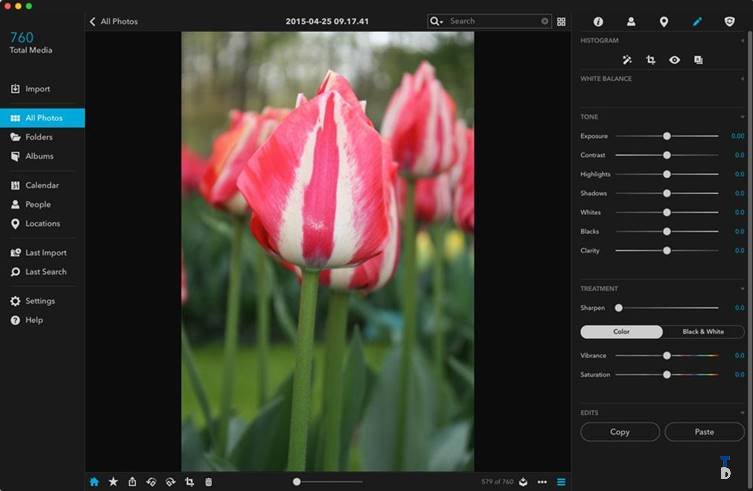 Mylio is a newcomer to the Photo Editing market. Although its forte lies in the organization of your photos, it also has powerful photo editing tools to help give a pic's final touches before showing it to the world. Being free makes it more attractive, and it's also available on iPhone/iPad and Android, apart from Mac and Windows.
Available on Mac, iPhone / iPad, Windows and Android: Mylio
5.

Acorn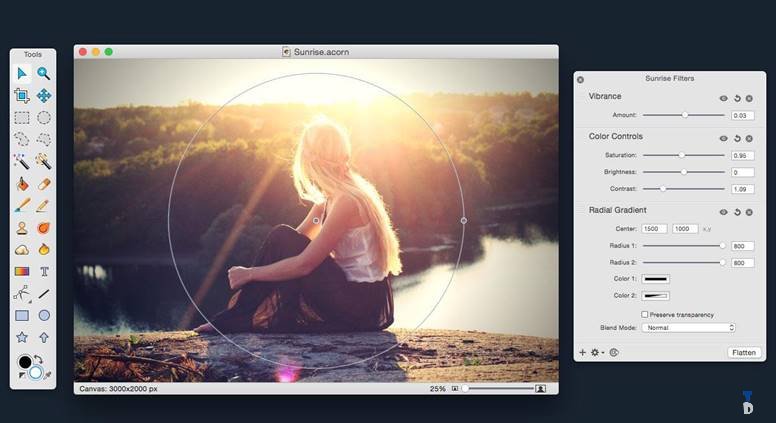 Acorn is a photo editing program developed by Flying Meat, this editor comes with some really awesome settings that have led them to win Apple's Best Of award on 2013 and 2015. The price is affordable and you can try it for free for 14 days.
Available for Mac for $ 29.99, free trial available: Acorn 6
6.

Corel PaintShop
Photoshop Alternative
Corel is, alongside Adobe, a giant of media editing, PaintShop Pro is its champion on this battlefield, it comes bundled with a good amount of creative effects and an array of options to make your pictures perfect. Its cost is 79.99, but it comes bundled with a RAW photo editor, a correction software and a screen recording program.
Available for Windows for 79.99 €, free trial available: Corel PaintShop Pro
7.

GIMP (for Windows, Mac, and Linux)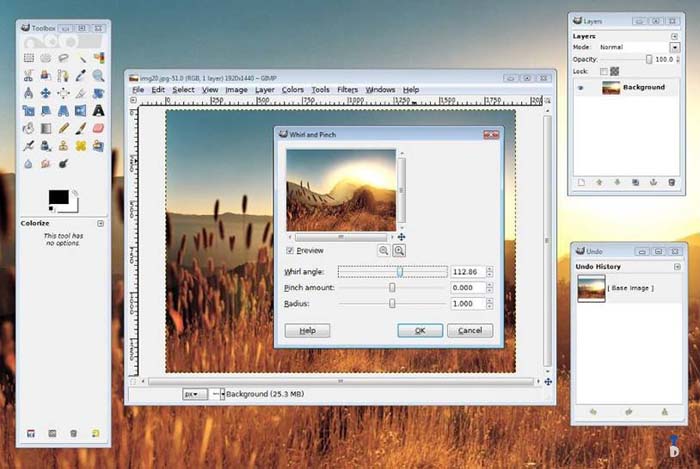 The final item on our list is one of the grandfathers of photo editing, GIMP is an open source photo editor available for Windows, Mac, and Linux. It has its learning curve, and it's not as advanced as the programs on this list, but it's a really good piece of software once you get the hang of it.
Download: GIMP Free
And this is the end of our list. Photoshop may be the king of photo editing, but it's starting to lose some ground, if they don't pick up the pace it won't be long enough till we make a new list with another software. Did you like this list? If you want to voice your opinion, don't be afraid and leave your comment on the box below!