Actually what are the best photo editing apps for iPhone & iPad in 2017?, Here we bring you the list of top photo editor apps for iOS free / paid.
With the iPhone being one of the best inventions of the 21st century, the whole world has changed, everybody wants perfection in their day-to-day lives. This, united to the fact that everybody wants to keep and share all their moments, leads to the enhancement of photography apps. From filters and different modes, to after shot edits, TechinDroid will show you today the best photo editing apps for iPhone 7, 7+, 6 And 6 plus.
Best Alarm Clock Apps for iPhone.
Best Weather App for iPhone 2017.
If you have smartphone like iphone 6 plus or 7 you can take flawless pic , afterwards using these photo editors you can retouch your pics and make them look way better.
Best Photo Editing apps for iPhone 2017
---
Here we put together a some of good photo editing apps for iphone free and paid, Which you can download directly from app store.
1.

VSCO Cam
Initially free: full pack costs $6.99.
Its one of the best photo editing apps for iphone, If you only adding a filter before uploading your pictures to Instagram is what you do, VSCO Cam is your go to choice for this. It's one of those apps that scream "USE ME", its interface is clean and coherent, while their filters are really great and the processing algorithm is always getting better. VSCO comes with a selection of filters that can be expanded via micro transactions.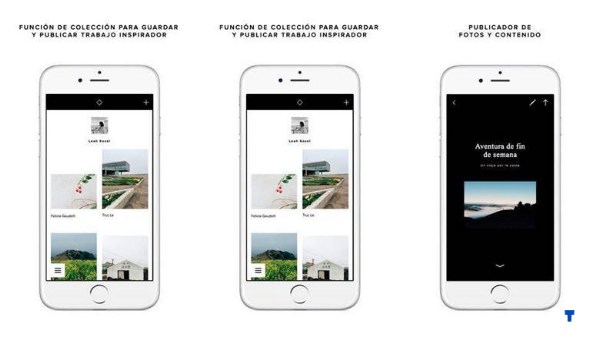 2.

Enlighten
Price: $ 3.99 on the App Store. 
If you're looking for more than just simple filters you have to give a try to Enlight. Enlight has a wide array of tools and options to modify your photos and it's so simple to use that you'll feel like a pro from the get go. As well as VSCO, you can add filters, but Enlight's selling point lies in the control we can have with masks. You can add light leaks to your picture, paint it with different types of brushes, correct elements, create tilts & shifts and more.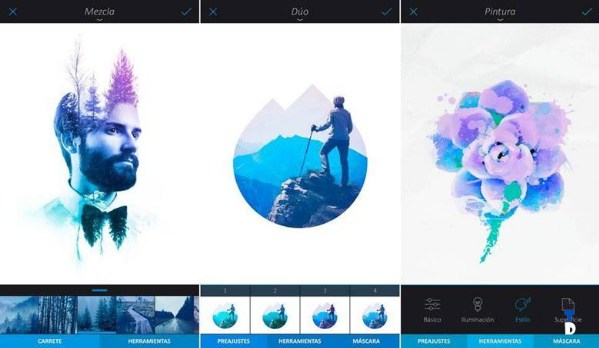 3.

Pixelmator
Price: $4.99
If you're used to Photoshop, you'll feel right at home when you used Pixelmator, Pixelmator on the Mac has become a viable choice for professional photo editing, its mobile app works like a charm with Apple's line of tablets and phones, getting the most out of the hardware every time we use it.
Essential Apps for iPhone 2017.
It has all the editing tools that we can think of, as well as layered editing, a really cool brush kit, you can add text and even create templates to ease the process on your workflow.
4.

Snapseed
Price: Free
Google's own photo editor. Snapseed is a free photo editing app with filters, configs, and optimizations made by professionals, plus, it's a Google product, which means that your content is always with you, whether it's your phone, your tablet or your PC, you can always get your edits safe and secure.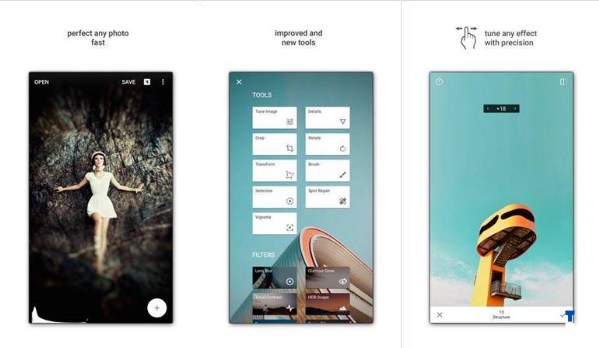 5.

 Photoshop Express
Adobe's take on the mobile photography market it's Photoshop Express. Basically a slim version of the original Photoshop desktop program, you get your usual set of filters, configurations, and functionality, and the quality that Adobe has always offered, for free.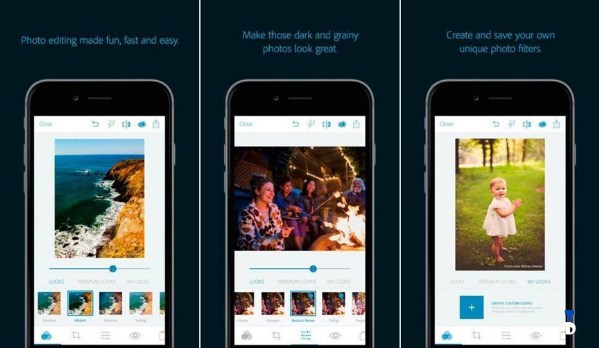 6.

Afterlight
One of the oldest of competitors on this list. Afterlight is a highly reliable Photo editing app. With over 15 adjustment tools and more than 70 filters, this app will not let you down, I guarantee you that.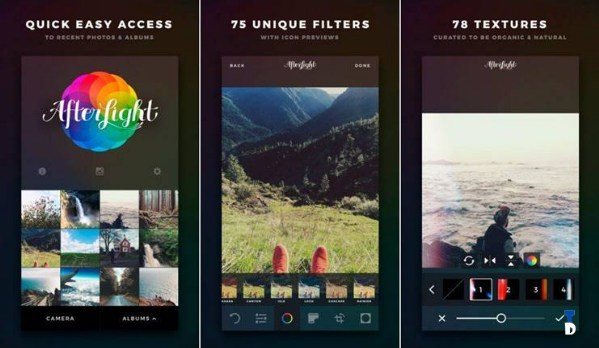 7.

Typic
Typic is unique from the other apps on this list because it not only gives you your basic set of editing stuff, it also adds some really cool and inspirational phrases, and it's easily shareable to any social network from the app.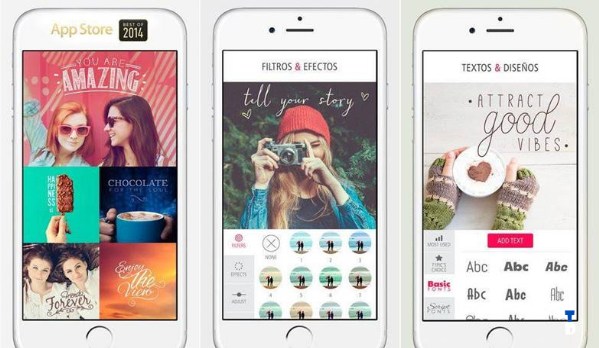 8.

Facetune
Facetune is an app specialized in the editing of selfies and portrait photos, its powerful algorithm lets you do a complete makeover of your face, to maybe take out that freckle you have always hated, or maybe removing a black eye, Facetune has you covered.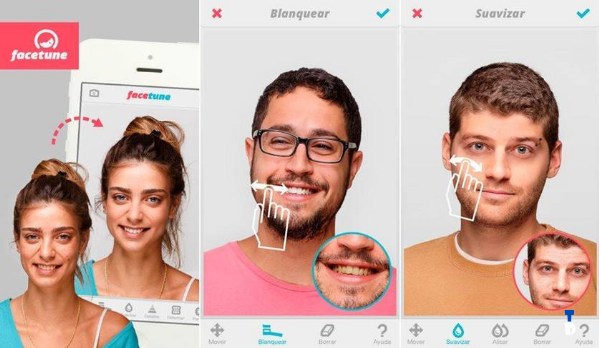 9.

Superimpose
Superimpose is a pretty great photography app where its main purpose lies in the combination and blending of multiple photos into a single composite photo. If this sounds tricky, it's basically meshing in a photo to another, where one blends into the other, thus creating an awesome effect.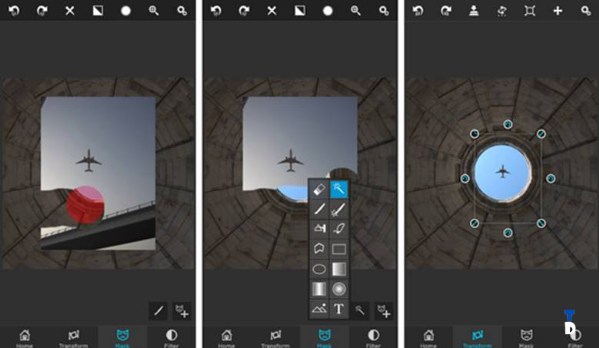 Be aware that this app is not 100% for newbies, if you have no experience with the masking and layering of images you need to take yourself some time to learn it, but we promise that this learning curve is really worth it, as you can make really crazy and beautiful images, and awesome edits with this app.
10.

TouchRetouch
Have you ever taken what seems to be a great photo, only to be bummed out because something got on the shot? It's something pretty annoying, but with today's technologies, easily avoidable. TouchRetouch is an app specialized in removing blemishes and objects from your photos. Just pick a brush or lasso to select the object, and let the app do the rest.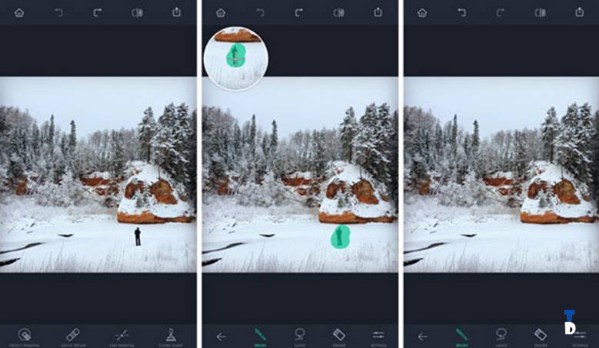 More difficult objects may become a challenge, but the app works like a charm. If you ever need to remove your silly little brother or a crazy dog out of a picture, this app has your back.
11.

Mextures
The final app in our list is different from the others, this is not a jack of all trades, but a master of one. Mextures' selling point lies in applying textures, grains and light leaks to your photos. You can add grit, grains, grunge and vintage film textures to your photos, as well as using light leaks and gradients.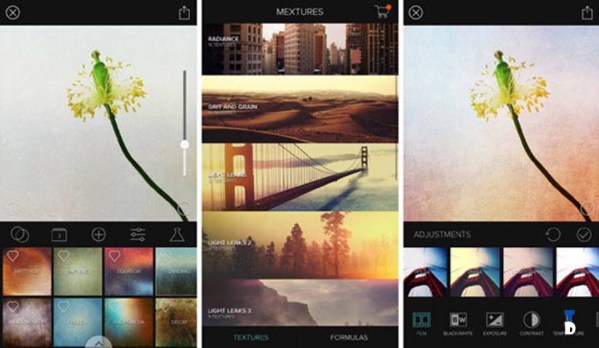 After you're done you can share your photo to your social networks, and if you want to, save your "formulas" to apply the same effect on different pictures. We highly recommend this app if you're into this sort of stuff.
And this is the end of our list. Apple is always curating its App Store so that you always get the best and safest of content on your phone. If you feel like there's an app that should get on this list, let us know by commenting on the box below!