Last Update: October 2023
In this article i'll show you How I cast from my PC to chromecast with VLC 3.0. All you need is a PC with VLC 3.0 installed and keep reading to know how to stream vlc to chromecast on windows and mac.
You probably know VLC, the most popular multimedia player used on PC, mainly because it can, by default, play almost any media file you want, thanks to its huge library of codecs. To continue its dominance, VideoLan, the company responsible for the software, has been working on version 3.0, this version includes many improvements and features the users requested.
Best apps for Chromecast on iPhone & iPad.
One of these features is Chromecast support, the Google device that can send all types of multimedia from your phone or laptop directly to your TV.
How to stream video from VLC 3.0 directly to a Chromecast device
---
The new VLC 3.0 is still under development and is quite unstable, however, if any user wants to try it and have the first-hand experience with the Chromecast function ( vlc to chromecast ).
1. At first you have to download the nightly builds from below links, you can even download the portable version, so that you can try this beta version without being compromise your stable version.
VLC for 64-bit Windows or VLC for 32-bit Windows.
2. To cast what you're watching, all you have to do is select the 'Tools' menu and the 'Renderer Output' option, the keyboard shortcut for this option is Control + Shift + R.
Note! If you didn't found the Renderer output option in the tools menu, The same option placed under the "Video" menu >> Renderer.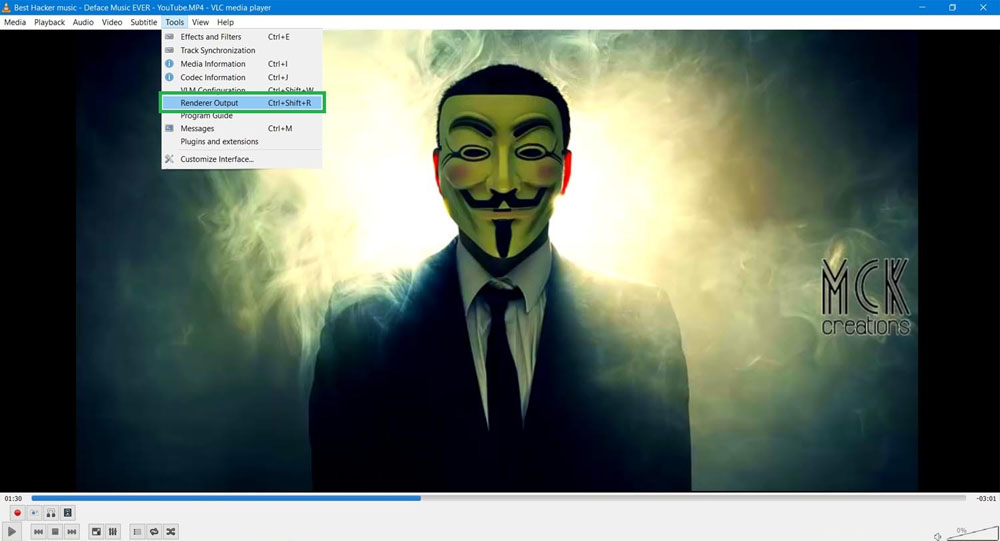 3. A new window will appear and VLC 3.0 will automatically start searching for all Chromecast devices connected to the same network. After a few seconds, the results should appear in the list.
4. The only thing left for us to do is select our device and click on "Ok" to start the playback. At the time of writing, only one of the Chromecast we've tried has received a signal, but it disconnects a few seconds later, this proves that even though the VideoLan team is on the job, Chromecast support is still quite unfinished.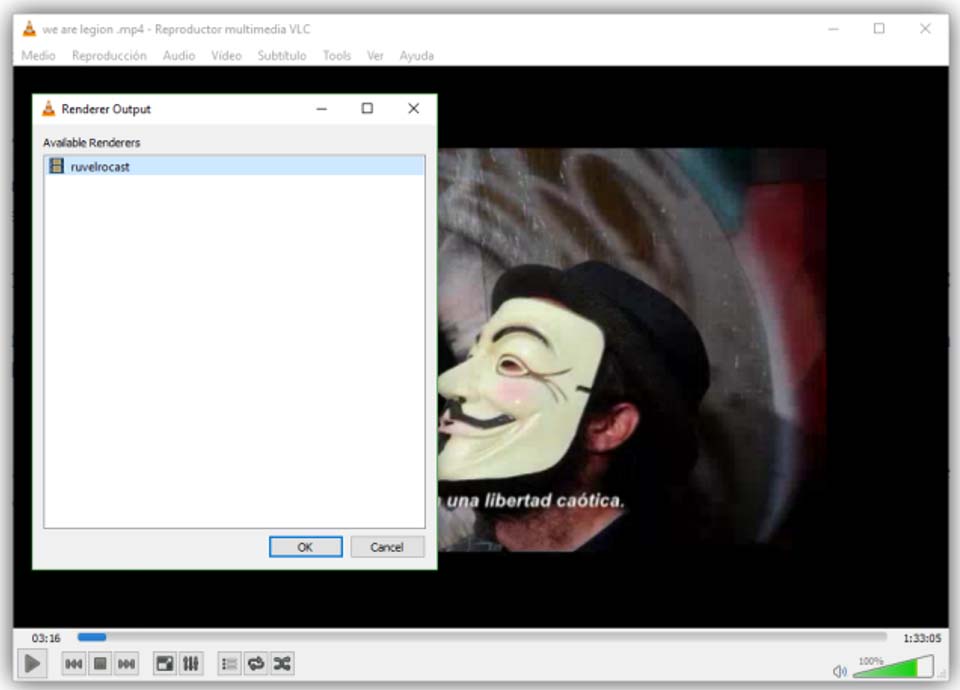 An alternative to this feature is using the official Google Cast for Google Chrome extension, cast the entire screen and use VLC 2.x to watch our media.
What do you think about native feature of VLC 3.0 [ vlc to chromecast ]? Are you hyped just as we are? Leave your comments below.