Last Update: September 2023
Adding a virtual Home button iPhone X: iPhone X comes with many new features, one of them the disappearance of the physical Home button, something a that difficult the task of going directly to the desktop from any application. However, you can add a virtual Home button anywhere on your screen. We explain how to bring iPhone x home button on screen and other iOS 15 devices. Also read our article about Hiding contacts on iPhone if you like.
---
The iPhone X is featured as the best mobile available today. Throughout 2021 we have seen several very prominent smartphones with screens without increasingly advanced frameworks and processors, however, Apple seems to have hit the nail to please their fans.
To virtually eliminate frames has been necessary to suppress the physical home button, a controversial decision. In return, you have a screen OLED as we had never seen before. You can agree or disagree with this decision by Apple, but just in case the brand has thrown a lifeline with iOS 15 including the so-called AssistiveTouch. It is the on screen home button tool with which you can add a virtual Home button on your iPhone X.
Activating AssistiveTouch
This tool is activated from the settings on your phone and is available for all iOS devices 11. However, we must make a clarification: this virtual Home button for iPhone X is not like Android, but a wizard that allows you quick access from any menu to several options, not just the Home.
Here's how you can get the home button on your screen:
Go to Settings> General> Accessibility> AssistiveTouch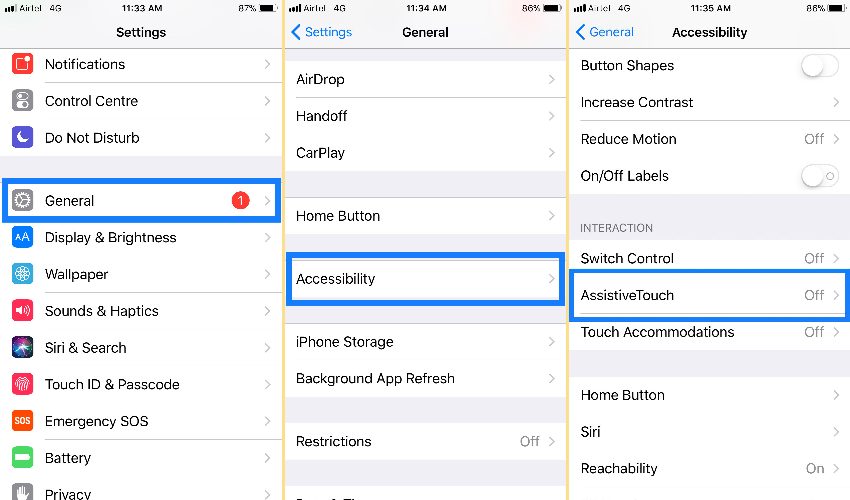 And then enable AssistiveTouch by Sliding the button.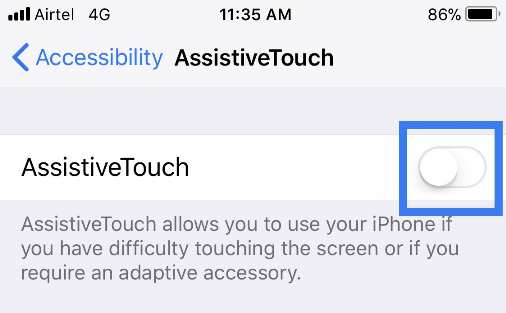 Now that you've activated the iPhone on screen home button in iOS 15, and now it comes time to place it in the place you like. If you use it as a virtual home button for your iPhone X, it makes sense to place it in the bottom of the screen, as focused as possible.
However, there are no limitations and you can simply drag it to the place that suits you. In the next picture, you can see the look of AssistiveTouch on an iPhone. And this bon screen home button is not only for iPhone X, You can get this feature if your device got iOS 15 update! Here is the list of compatible devices iPhone 7 Plus, iPhone 7, iPhone 6s, iPhone 6s Plus, iPhone 6, iPhone 6 Plus, iPhone SE, iPhone 5s.