Last Update: September 2023
Here is the Guide to download mp3 music from Soundcloud on Android, PC and iOS devices online.
SoundCloud is one of the most used music streaming services of the Internet. Throughout the years it has always been something different, its community makes it rather special, and some good bands upload music on this website, as well as up-and-coming groups looking for someone to listen to them. The service is great, but sadly most of its music is undownloadable, which sucks when you want to listen to music and you're out of range of a secure Wi-Fi network or you're out of credit, that's why today in TechinDroid we'll show you how to download music from SoundCloud on Android, Pc or iOS.
How to Download music from Soundcloud Online 2023
---
Instructions for download music from soundcloud 2023:
1. Firstly, you'll have to go to Soundcloud.com to search for the song you want to download. Look for it, copy the URL that's in the address bar and go to the next step.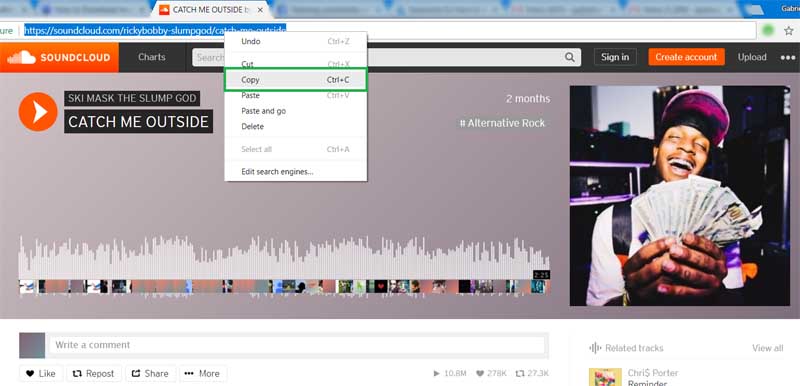 2. Now open the browser and go to en.savefrom.net, on this website we'll be able to download music from SoundCloud.

3. Afterward, paste the URL in the input box that's on the page and click "Arrow" button.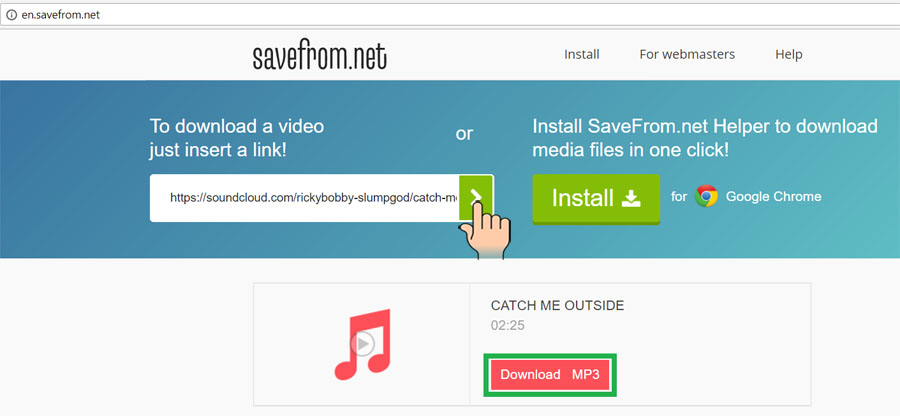 4. The name of the song will appear on the page, You'll see the song name with the "Download MP3″ button, click on it to start transmit soundcloud to mp3.
5. The folder selection window will prompt for you to select the place you want to save your song, select the folder and click "Save", and that's it! Now you have a kickass song to enjoy on a road trip or in the subway.
How to download videos from Vimeo.
We hope that this post was useful for you, SoundCloud is a great place to discover new bands and artists but, it can be really sad to not be able to listen to them whenever you want. If you thought this post was helpful and think a friend may need it too, feel free to share it!