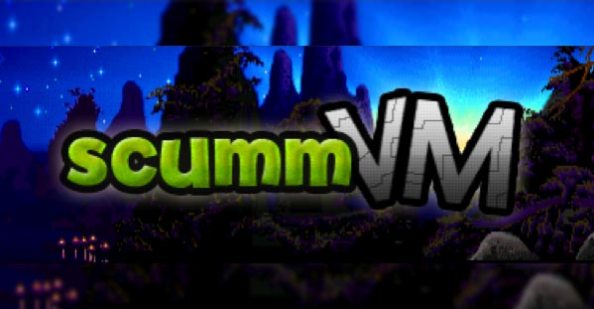 Last Update: September 2023
The latest version of Scummvm download for windows 10, windows 8, windows 7 free.
ScummVM is an emulator, scummvm emulator brings old classic games back to life on your PC. Legendary games like Maniac Mansion, Monkey Island, Day of the Tentacle or Indiana Jones can be played on modern computers thanks to this software. Using the program's settings, you can define all parameters regarding graphics, control, and sound individually. Features such as anti-aliasing and bi-linear filtering give the old titles a contemporary look. ScummVM engine supports over 240 games from various developer studios such as LucasArts, Adventuresoft, Sierra and more. The pair of Scummvm windows 10 is just cool, we've used it to play on 4 GB NVIDIA graphics laptop. Scummvm also has mac and linux versions as well as windows have.
You may also like:
What is SCUMM?
The word SCUMM stands for Script Creation Utility for Maniac Mansion, the language/engine that was developed to create the adventure game Maniac Mansion (1987). Subsequently, LucasArts (formerly Lucasfilm at the time) would adapt and modernize SCUMM to create new graphic adventures.
Great adventure games and stories like Loom, Indiana Jones and the Last Crusade or Monkey Island were developed with this engine. Scummvm games like these were designed by brilliant minds like Ron Gilbert and Tim Schafer.
ScummVM is born from the need to emulate and play these adventures from current systems. Initially, ScummVM supported only games based on SCUMM. The emulator later added support for many other titles developed with different engines, such as Laura Bow (Colonel Bequest), a game made by Sierra.
Scummvm Download for Windows
| Program name: | ScummVM |
| --- | --- |
| File Size: | 11.43 MB |
| Version: | 2.0.0 |
| Last Update: | 21/12/2017 |
| Operating Systems: | Windows 10, Windows 8, Windows 7, Windows Vista, Windows XP |
| License: | Free |
| Developer: | ScummVM Team |
Download scummvm exe 32-bit

I hope you have got Scumm engine downloaded on your pc, Did you like this Scumm VM emulator and is working for you? Do let us know in the comments.