Last Update: November 2022
Nowadays, many Android games are increasingly requiring Mobile Data or Wi-Fi connection in order to be played. Well, as there are dozens of games available on Google Play store, it's hard to find what games can be played offline, right? That's why in TechinDroid we made a list of the Top 40 Best Offline Games for Android in 2022. You can download some of the best offline Android games to your phone and have fun anywhere and anytime without worrying about your Internet connection!
The rise of mobile gaming has been a cultural phenomenon that started more or less in the last decade. However, it wasn't until the inception of smartphones that the concept was established as another brand of gaming. Mobile gamers are usually seen as "casual gamers" among other video game enthusiasts.
Usually, mobile games offer a quick, not-so-immersive experience, so you can pause your gaming session at any time and keep playing later. When it comes to time, the most demanding games for your smartphone are usually games that require a (good) stable Internet connection, such as MOBAs and real-time strategy games. But, what about those games that don't need to consume all of your time in order to be good? Well, today in Techindroid we'll talk about a more relaxed brand of mobile gaming – games that do not need a Wi-Fi connection or mobile data traffic in order to work.
The list is long and varied, as are video game genres anyway. We wouldn't be able to just review one kind of games, so you will find a little bit of everything on this list. Check what we have to say about them and pick the ones that match better to your tastes! Here's the list of the best offline games for Android (Games that don't need Wi-Fi).
Best Offline Games for Android That Don't Need WiFi 2022
---
1.

Temple Run 2
A staple of casual mobile gaming that is still fun and addictive today. Play to infinity and beyond in this endless runner that continues the tradition imposed by the original video game.
Although the title is already a few years old, the devs keep updating it and offering new maps, where we can run to the end while avoiding all kinds of obstacles. Temple Run 2 is one of the best free games that don't need WiFi or mobile data available nowadays.
2.

OpenTTD
Those passionate about management strategy games have a classic choice like Transport Tycoon adapted to Android devices thanks to this remake. This game will make you dream about the creation of transport routes – yes, there are people who dream of these things.
3.

FAST Turbo
You can control snails at full speed in this great racing game for android. It is based on the animated film Turbo. Among the free games without Wi-Fi that we were able to test, we can assure you that this app is one of the best kart racing games on Android. In addition to advancing at full speed, we can take advantage within the races using shortcuts, and compete in different game modes.
4.

Into the Dead
This game is made for people that enjoy playing zombie survival games. Into the Dead is a very good game, with a setting far superior to other games of its kind, that throws us zombies in bulk without any kind of hesitation. It also works without Internet, so it's a rare survival game – most games of its kind require Wi-Fi or mobile data to work. If you're looking for games that can be enjoyed without WiFi or Internet connection, you definitely should give this one a try.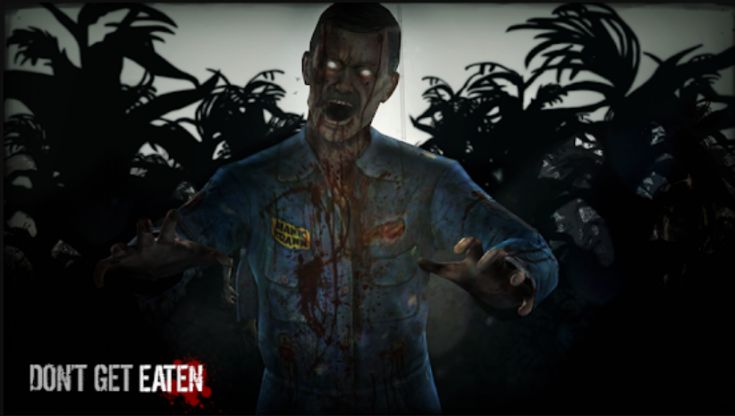 5.

Hungry Shark Evolution
Not every day we can say that we have controlled a shark, but with this game we have the opportunity to do so. And of course, if you control a shark, you must work your way to be the king of the seas. More than 40 levels and different types of sharks to dominate the oceans while attacking everything that comes your way. Overall, Hungry Shark Evolution is an interesting selection among free games with no WiFi needed – a very fun game with a ton of hidden secrets to discover.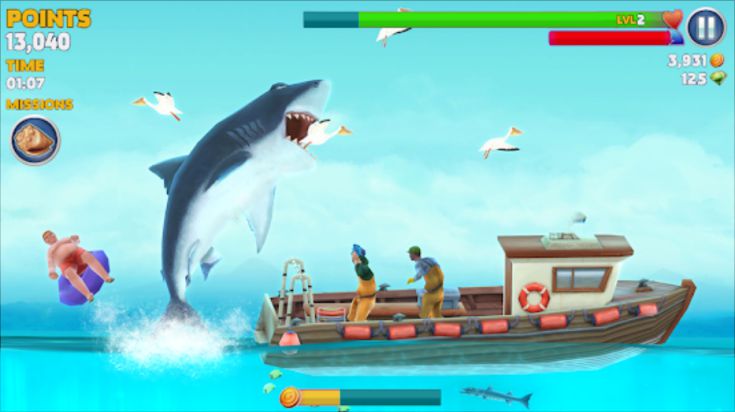 6.

Angry Birds Star Wars II
A true classic that could not be missing from this list is one of the titles of the Angry Birds franchise. Most games in this series can be played without any kind of Internet connection, but we have chosen this title in particular because, in our humble opinion, it is one of the most complete and fun games within the Angry Birds saga.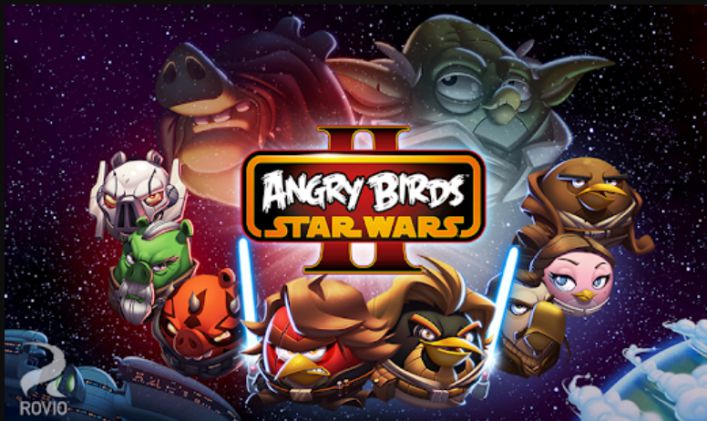 The Star Wars theme never hurts, and here we will enjoy the beauty of the most famous birds in the world using a Star Wars cosplay. The Angry Birds saga is full of free games that do not require Wi-Fi or mobile data, free to download and play, with no WiFi needed, so be sure to check out the other titles as well if those features are what you need.
7.

Alto's Adventure
Those who think that there is no place for games with beautiful scenarios on Android should try this magical title. Alto's Adventure is an endless runner with an aesthetic worthy of praise – without a doubt, one of the best offline Android games.
The best thing about this game is that it not only works artistically, but the game is also very fun, and it will be difficult for anyone to let it go while they still have challenges to beat.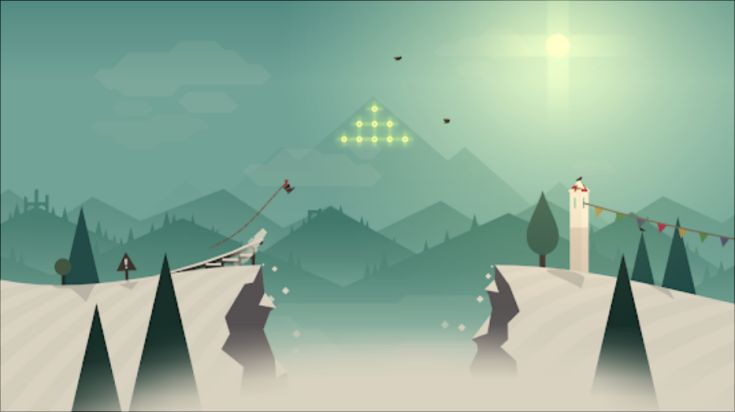 8.

Duet
Duet is one of those "no Wi-Fi required" games for Android that teaches people not to judge a book by its cover. Don't be fooled by its relative visual simplicity, as it is one of those Android gems able to captivate the player with its narrative and gameplay level.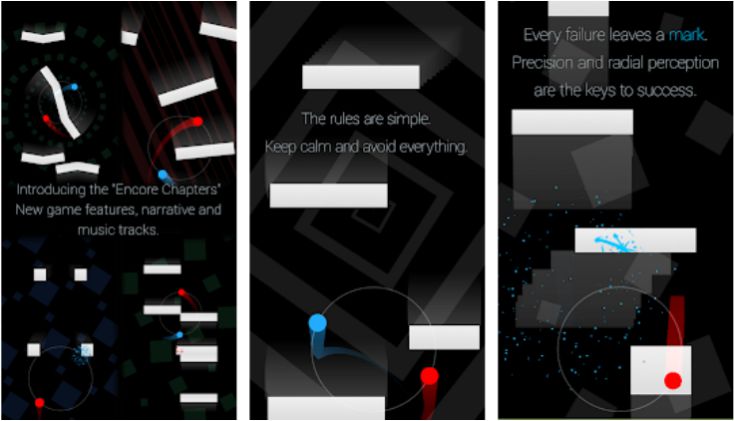 9.

Hoplite
Hexagons and Greeks come together in one package (very low in size among offline games for Android) made for lovers of the roguelike genre, where the most important thing is to survive at all costs. Of course, it's clear that we are going to die a lot of times until we start to dominate the game's dungeon. After that, we will continue dying, but that will only encourage us to return to those rooms of evil.
10.

Shadow Fight 2
This fight game in two dimensions will remind you of the classics of the genre. The particularity of the title is that all the fighters are silhouettes, which gives it a more than interesting visual aspect.
Shadow Fight 2 is a game quite varied, with a control created to suit touch screens. The background is very well made, too.
11.

Smash Hit
There are some offline games for Android that have already been somewhat relegated by time. That doesn't mean they don't deserve a place in this list, though! In this old but very original game, we will have to throw iron balls against many surfaces to get the highest score. And while you're at it, check the good behavior of the game's physics.
12.

Subway Surfers
One of Temple Run's most popular children, Subway Surfers has become one of the most popular "no Wi-Fi required" games in Android since 2014, and it's free to download. Crazy characters and scenarios hide a title full of fun.
Staying alive as much as possible in this endless runner will be an increasingly complex task as time passes by. Good luck!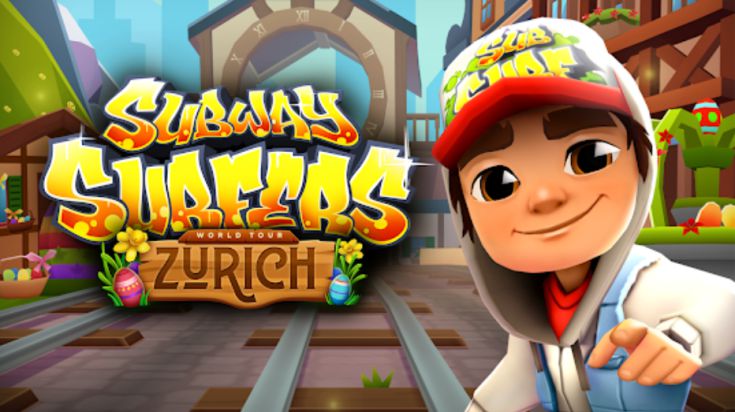 13.

Badland
Although this game has been available for a few years already, the visual level of Badland is still stellar among Android games. Surviving its 80 different levels will be a challenge that we will enjoy. Leaving aside the simplest puzzle games, Badland conquered our hearts from the first minute because of the good taste behind its design.
This game is a mix between endless runners and pseudo graphic adventures, and it showcases a soundtrack and an atmosphere that will leave no one unfazed after playing. Badland, despite its age, can still be classified as one of the best offline Android games – don't hesitate and give it a try.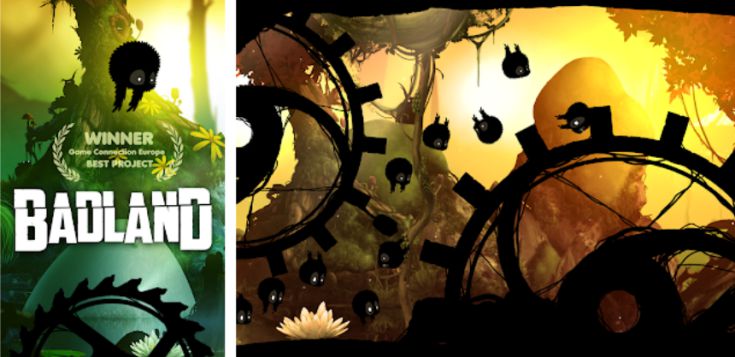 14.

Jetpack Joyride
After triumphing in iOS terminals, the infinite flights of Jetpack Joyride have arrived to the free Android games catalog, with no WiFi connection needed, to give us a lot to tell. The game is still as fun as the first day, and its cool power-ups continue to spice up the experience. It's as addictive as ever.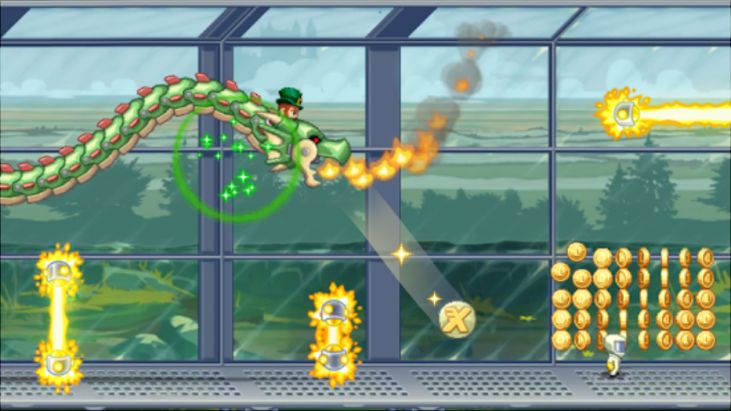 15.

Pixel Dungeon
Roleplaying and survival elements join forces in this roguelike of traditional mechanics. Pixel Dungeon and the "Dungeon" games (the tons of clones and forks that exist in the Play Store) are all free games that can be played without Wi-Fi or an Internet connection. This game can anger the player because of its sheer difficulty and the multitude of deaths that they are guaranteed to experience before beating the game. Pixel Dungeon is one of the best mobile games of this genre, and it's completely made to be played on your smartphone.
16.

Asphalt 8: Airborne
If racing games are your thing, Asphalt 8: Airborne is perfect for you. This game has more than 140 cars available, and a multiplayer mode in which you can, challenge other players, an excellent soundtrack, and top tier graphics. I've already lost count of how many games are in the Asphalt saga, but this spectacular driving title will allow us to fly with our cars doing impossible jumps. The Asphalt saga is also one of those series of games that do not require Wi-Fi or mobile data.
As it is the norm in this franchise, we have impressive vehicles and a lot of different circuits where we can run (and fly) at very high speed.
17.

Dark Sword
Time to face lots of hordes of evil with our giant dark sword. This game takes some inspiration from manga classics such as Berserk, and it will make us move from side to side on our screen while we exterminate our enemies.
Games that embrace shades reminiscent of German expressionism as a visual aspect are always welcome. This title continues being updated with new content continuously, so it keeps feeling fresh despite its age. We highly recommend it as this game is one of the best games to play without an Internet connection. Give it a try.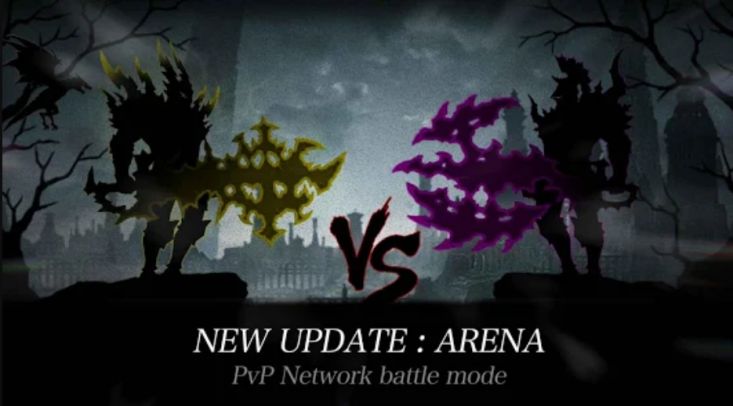 18.

Townsmen
Townsmen is an Android clone of The Settlers that will allow us to control a village of the Middle Ages and turn it into a powerful city. The most traditional strategy games are never left behind in the Android catalog of free games without WiFi.
19.

Swamp Attack
We will immerse ourselves in the exciting southern world of the USA while playing this game. Using only touches on our screen, we will have to prevent a horde of monsters from reaching our home in the swamp.
One of the great attractions of this video game is to see what kind of enemies will try to reach us, since they can vary a lot. Luckily, we will also have plenty of different weapons to defend ourselves with. You can even play this one while traveling on a plane since Swamp Attack is one of those games that don't need WiFi for Android. Don't miss it!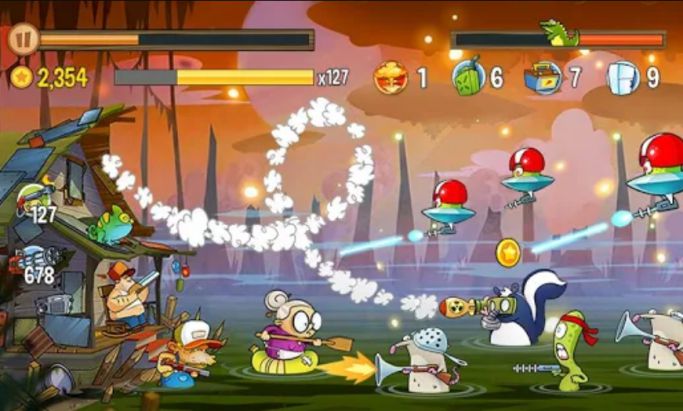 20.

Crossy Road
Frogger, with cubes. Crossy Road is worthy of your time since taking a classic arcade and giving it new life is not as easy as it seems. Thanks to this fun game, countless video games trying to emulate the great graphics of Crossy Road have appeared, despite it being part of the catalog of games that don't need WiFi for Android. It is hard to get tired of it.
21.

Swordigo
The platform genre lived a glorious time thanks to the rise of the Nintendo 64. This is something that Swordigo tries to remember, in a certain way. You'll be amazed with this action title with touches of RPGs, where the colorful scenes will surely fill your eyes with nostalgia.
22.

Plants Vs Zombies 2
It was clear from the beginning that this title was not just another Tower Defense game, and the second part delivers the same amount of fun with even more juice.
The graphic aspect is very colorful and the game mechanics are still as entertaining as they were on the first title of the saga. Everything here is stellar.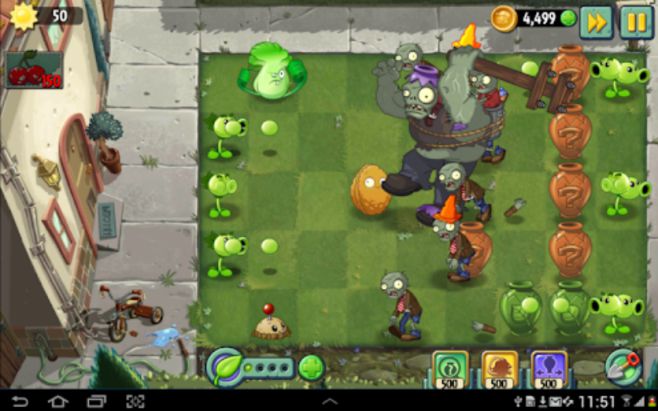 23.

TheoTown
The city building genre has the mythical SimCity as a great reference, and this video game is an Android version of this classic game. And beware, in all senses since we will return to pixelated graphics and to a difficulty typical of older times. We are old school, what can we do?
24.

Asphalt Nitro
If we introduce two games of this driving saga developed by Gameloft, is because they deserve it. Asphalt Nitro is a game made with the mind set on not-so-new smartphones since the game miraculously weighs less than 100 MB.
Although its size is one tenth that the rest of the titles of this franchise, the game is still as good as most games of the saga, and one of the best games without Wi-Fi for Android as well – we will enter fast races aboard spectacular cars.
25.

Geometry Dash
We are going to present you one of the most popular offline games for Android. Those who have not played it will face one of the most frustrating experiences a game has to offer. Despite this, Geometry Dash knows how to always make you come back for more, and the glorious feeling you get when you finally beat a level is beyond words… if we don't throw our smartphone over the window first.
26.

Earn to Die 2
This game will make us survive in a post-apocalyptic world, kind of inspired by Mad Max, where a multitude of zombies and obstacles will try to stop our car from reaching the next checkpoint. Yes, it's nothing new, but it's very addictive.
It is a face that we are going to perish quite before reaching a good port in this 2D racing game. But that's part of the game, and we will have to improve the different parts of the vehicle to improve it. This will allow us to go further in the next run.
27.

Mekorama
This beautiful puzzle game takes inspiration from the fantastic game Monument Valley to bring us a similar experience, for free and without requiring Internet or mobile data.
In addition to enjoying its multitude of levels, this game also has its own level editor, so our experience will be as long as we desire.
28.

Six Guns
"Inspired" by the great console title Red Dead Redemption, this western game for Android, brought by Gameloft, surprised us by the variety of situations that it proposes and for trying to bring the magic of console games to Android smartphones. It may be old, but it's still a rewarding experience. Sometimes it's hard to believe this game is part of the games that don't need WiFi for Android, as its quality suggests an online mode would be very successful.
29.

SoulCraft
There are not many Action RPG classics on Android that are as worthy as SoulCraft, where we will take control of an angel that has the fate of humanity in their hands. It has a control system adapted to touch screens, and it has many game modes in case we get tired of the main campaign.
30.

Hill Climb Racing 2
Fun 2D racing while avoiding our vehicle overturning? We say yes, we want that! The infinity of players enjoying this game also think that way. Although the game has a multiplayer mode, it is totally enjoyable if what we want is to play alone and without having to be connected to the Internet.
We can also enjoy the first installment without having Internet connection, but this sequel surpasses the original title in every aspect.
31.

Geometry Dash World
Geometry Dash World is an old-fashioned endless runner game featuring geometric figures. Different screens, worlds and monsters will combine in a simple but very addictive game that is available to play offline in both iOS and Android.
32.

Ghosts N 'Goblins
Capcom reissued several of its classics for Android, offering some entertaining and very light mobile versions. One of these ports is the classic Ghosts N 'Goblins, starring the knight Sir Arthur and his shiny armor that will live adventures in a spooky world full of zombies.
33.

Plants vs Zombies
Another classic, but this time of strategy games, that has already gone through all kinds of platforms and it's still very strong as one of the best games that don't need Wi-Fi for Android. In Plants vs Zombies, we will have to use our skill to save our garden from the attacks of all kinds of zombies and monsters. We already spoke about the second installment earlier in this article, but that doesn't mean the first one isn't good! Get them both and compare them yourself.
34.

Dots
For lovers of simple puzzle games, we have Dots, a casual but addictive game in which we only have to connect points. It seems simple, right? Well, it's not as easy as it seems, and maybe that's why it hooks people so much.
35.

Freeze! The Escape
This game, in addition to the amount of entertainment it can provide, shines in terms of design and soundtrack as well. Very different from what we are used to, Freeze! The Escape is an indie game that will catch our attention from the first moment.
36.

Monument Valley
This game was awarded by Apple in 2014 with a prize for Best Design. As soon as we start playing, we become aware of the delicacy with which it has been created. In Monument Valley, we must guide a silent princess using everything we can to get to the end of every level.
37.

Sonic the Hedgehog
Developed by Sega we have, of course, the mobile version of one of the greatest classics of all time, Sonic the Hedgehog. The game is exactly identical to the original for Sega Mega Drive, although it is clear that the controls are tweaked in order to be played on mobile devices. Despite this, the game is highly recommended and, of course, it alludes to nostalgia.
38.

Kingdom Rush Frontiers
We add another tower defense game to the catalog of Games that don't need WiFi for Android with Kingdom Rush Frontiers. The game is similar to other titles in the same category as Plants VS Zombies, and here we will have to build towers and walls to defend our people from the enemy.
39.

Ninja UP!
Finally, we go with this fun and cool vertical title. Ninja UP! has a simple gameplay… or at least that's how it looks. It's actually quite complicated in practice. With a retro feel and fun old-school graphics, this game promises to make us have a good time.
That's it for now – these are the games you can play without Internet. There's a lot more of them, of course, but we think those are the best selections for anyone who's bored or wants to try something new. However, we can be also missing a overlooked gem, who knows…
Do you know about other games like these? Have you played one of these free games that don't need Wi-Fi or mobile data before? Tell us about them in the comment section.