Last Update: March 2023
TechinDroid presenting the Best Racing games for Android phones and tablets, Which can be played offline & online free download right here

apk free download.
This category is especially populated with titles, I have made a selection of the best racing games but, always trying to cover different themes. There are for pilots looking for realism, for those who seek to compete, and for those who just want to have a good time. Your positions! racing game android offline.
Racing games are really interesting, It took us into adventure life. Here we made the list of Top 10 Best racing games for Android phone and Tablet in 2023. 
Best Android Racing games Of All time
---
These are the best and most downloaded racing games for android in 2023 free/paid so far appeared on google play store.
1.

Asphalt 8: Airborne
It comes with real cars, like the Lamborghini Poison but, now we will make them fly. Through the numerous ramps and jumps of the different scenarios, we can do tricks with our sport. Asphalt 8: Airborne has 13 tracks and more than 95 high-end sports car models. The simulation is justify quite aside and is a more Arcade type game that shines in the graphical section and in the effects of audio and sound. A time of uncomplicated speed.
2.

Real Racing 3
---
Real Racing 3 is the best pilot simulator game For serious piloting and a realistic simulation. Each vehicle behaves according to its type of traction, its weight, its chassis, etc … In Real Racing 3 we will have to control the annoying sub-races and fun surprises and the transfer of masses, of course. It has 12 variety tracks and more than 100 official cars among which are Lamborghini, Porsche, Mercedes-Benz, Audi, and Ferrari. Graphic quality to the latest and numerous multiplayer modes.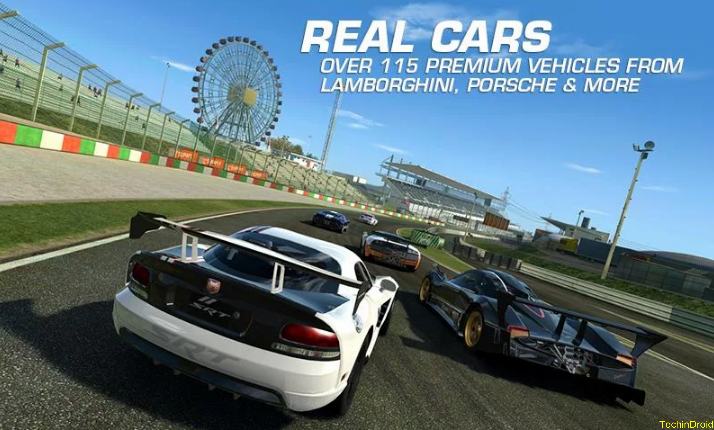 3.

Need for Speed: No Limits
---
Launched in early 2015, the arrival of this title was one of the most anticipated Android games. With realistic graphics and interesting circuits, No Limits is one of the main alternatives for enthusiasts of the genre, along with Asphalt and Real Racing.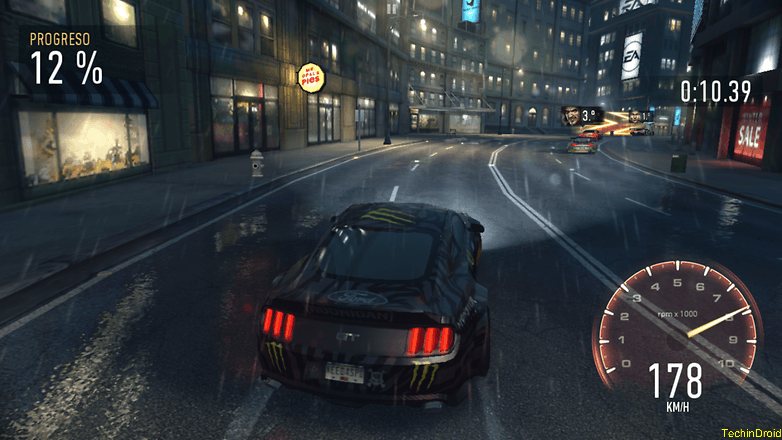 4.

GT Racing 2
---
Another game from Gameloft just like Asphalt 8 but, this time from the side of reality. This may be one of the best racing simulator for mobile devices. Its physical model offers unparalleled reality. Enjoy your selection of 81 cars from the best 37 manufacturers in the world. You will be able to drive 13 tracks from 4 different points of view and get to win one of its more than 1400 events. If you are an expert user try to modify the performance of your vehicle in the garage to leave behind your opponents.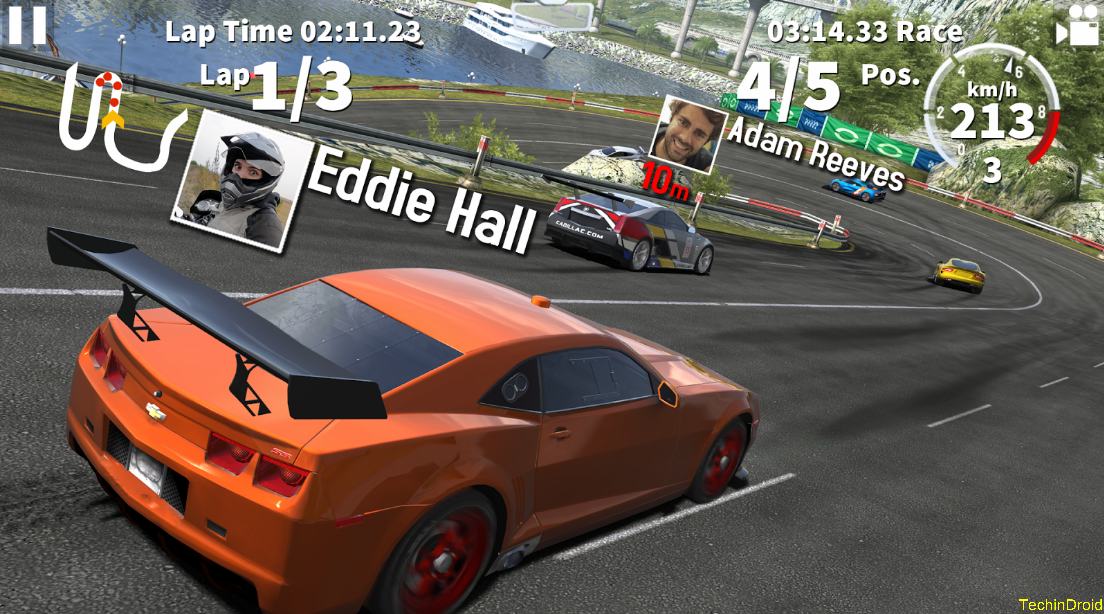 5.

Real Drift Car Racing

(Best Drifting game)
---
For drift lovers we have Real Drift Car Racing. There are two versions: a free in which you will skid for four tracks and another version of payment in which you will have the game completely unlocked for $ 0.95. The difficulty can be customized so that in the beginning you do not spend the day hitting the biondas of the track.
best racing games for android under 50 100mb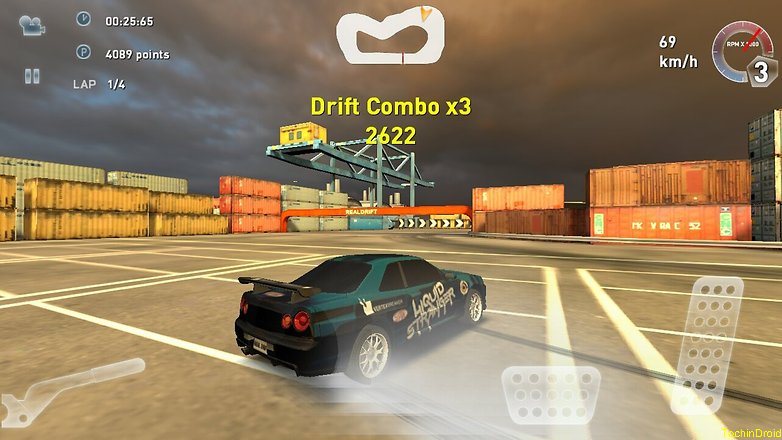 6.

Riptide GP 3: Renegade
---
The most famous watercraft game on the world once again delights us in its third edition. The mechanics of the game invite you to hurry the vertices of the curves and enjoy the chicanes. There are different models of jet skis and each one can be improved in different sections. A peculiarity of this racing game is that the turbo is recharged doing "tricks" every time a ramp or a big wave allows us to jump. Android racing games free download
The multiplayer mode of Riptide GP3 offers several possibilities, both the classic race against other players online and even the possibility of connecting 4 controllers and play split screen, of course better on tablet.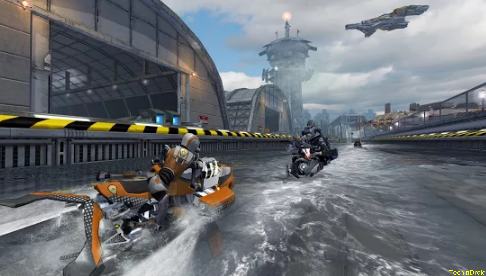 7.

Horizon Chase
---
A game quite different from any of this list. Horizon Chase is a racing game that tries to emulate the titles of the genre of the 80s and 90s, indeed part of the template responsible for this game has experience with some of the classic racing 20 years ago. android racing games offline
Its mechanics are different from any racing game that exists today, since the controls are simpler. However, thanks to his excellent musical and graphic work, It offers one of the best racing experiences of the moment.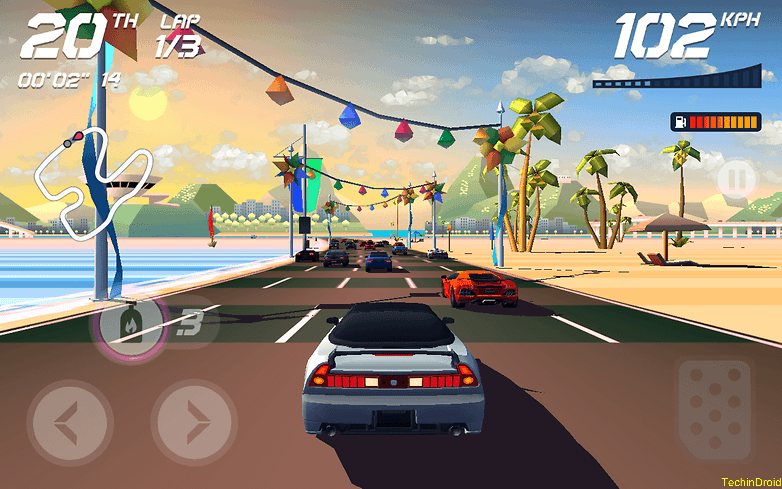 8.

Re-Volt 2: Multiplayer
---
The ultimate remote control car set. In Re-Volt 2 you must modify your RC car to be faster and beat other players from the rest of the world. Among the vehicles available you will find buggys, sports cars, trucks or Formula 1 cars. Up to 4 players simultaneously in multiplayer mode.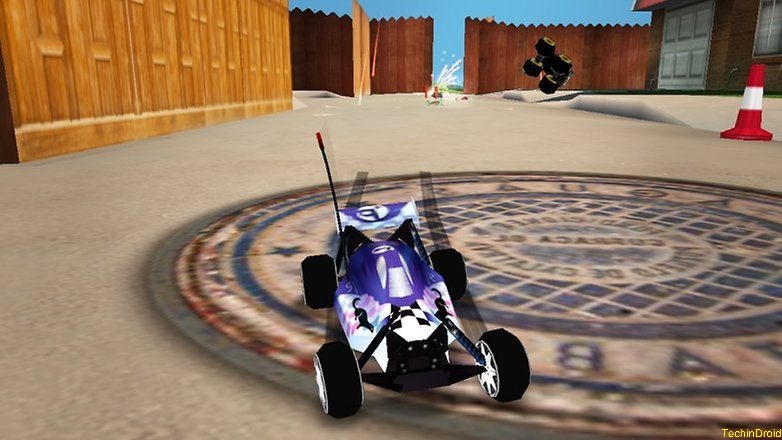 9.

Turbo FAST
---
Snail Racing! No, it's not a joke but, it's not about the snails that you and I know, these have a supersonic sway that makes them slide at a speed of vertigo. You can tune your snail until it is the fastest of the whole meadow and lightens its shell to make it fly by the circuit. It has multiplayer mode to make your friends ridiculous and solo challenges so you can polish your driving.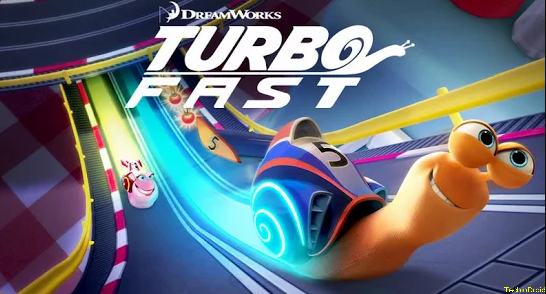 10.

Thomas and friends: Go Go!
---
Thomas and friends is the Best children's game. Strangely enough, Thomas is a steam locomotive and can run fast. This games is also aimed at a more childish audience, but let's face it, anyone can have a good time playing with trains. The races are always between two trains but as opponents you can choose the machine or a friend. You can play this game on android without internet.
best racing games for android under 500mb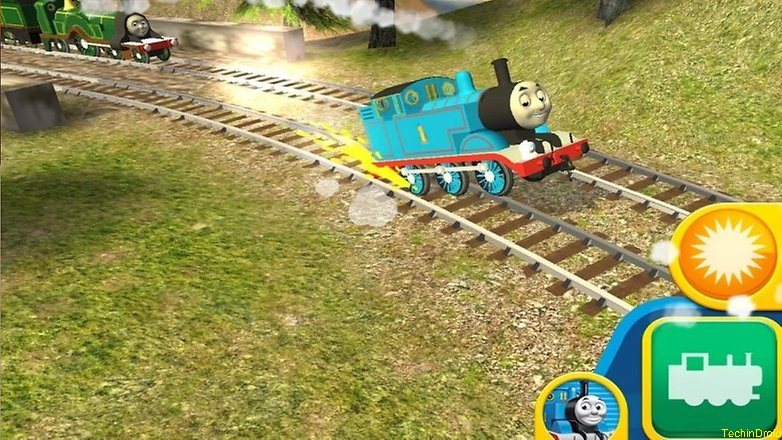 11.

Beach Buggy Racing
---
Beach Buggy Racing also like Mario Kart, Crash Team Racing. This is a racing game with intentionally less mature graphics and more fun-focused than expelling adrenaline.
Races contain elements that can be collected and used to attack or defend other opponents.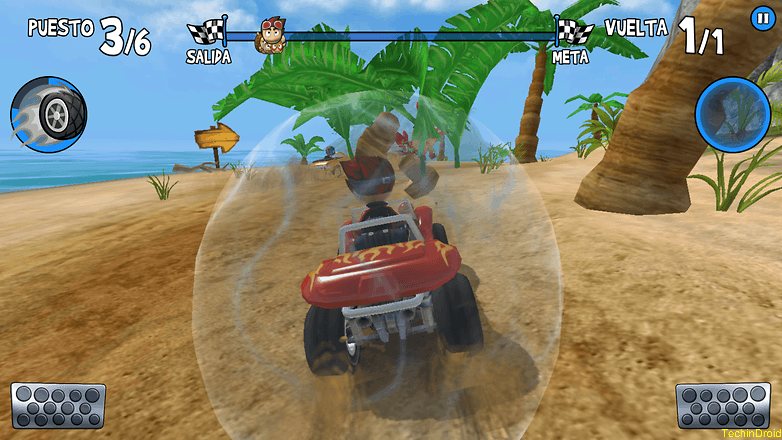 12.

Angry Birds Go!
---
Races of the usual birds and pigs of Rovio, yes the same ones of Angry Birds 2. Since its launch has been included a lot of content and above all, the waits to load each race have been greatly reduced. There is proof of the day and the week, so that you do not miss your daily career. It also has multiplayer mode. Different carts can be improved and there are different categories, such as sleds or flying.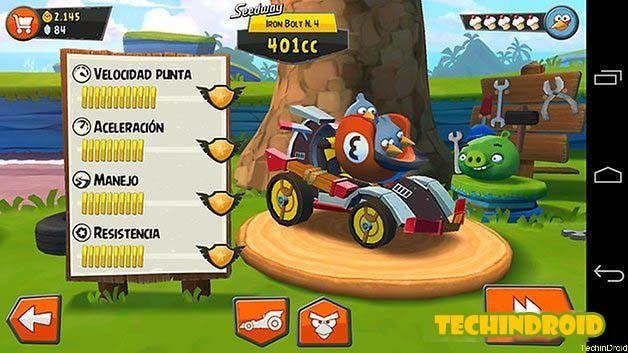 Angry Birds Go! Is tremendously addictive android game and you do not see the time to stop piling up gems and coins to acquire more speed or acceleration or switch to another model. During story mode we will unlock pilots, each with their special ability. You can finish the story without resorting to in-app purchases but, to have certain cars you have to let go of the fabric. If you are willing to pay, I recommend the upgrade that doubles all your rewards of coins, and the special packs with cart, gems and money (between 1 and 2 USD).
13.

Mini Moto Racing
---
For these races we place ourselves in bird's eye and we have a steering wheel and a nitro bottle to give us a push from time to time. There are plenty of circuits, environments and models of cars and trucks for all tastes. This game is ideal for playing it on a tablets or the bigger screen phone. The mechanics of Mini Moto Racing are very simple and with the right car we can get our 5-year-old sobrius to win his first race.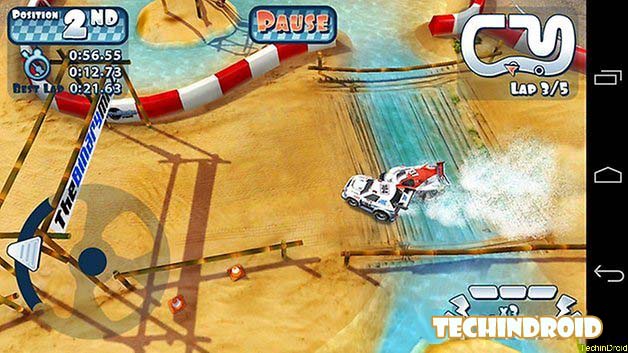 14.

Forza Street

---
Based on the Microsoft racing saga, Forza Street is presented as a car game with realistic graphics and a lot of content to enjoy. However, its main detail is that our interaction with the vehicle is limited to only accelerating and braking since we will not be able to make it turn or have full control.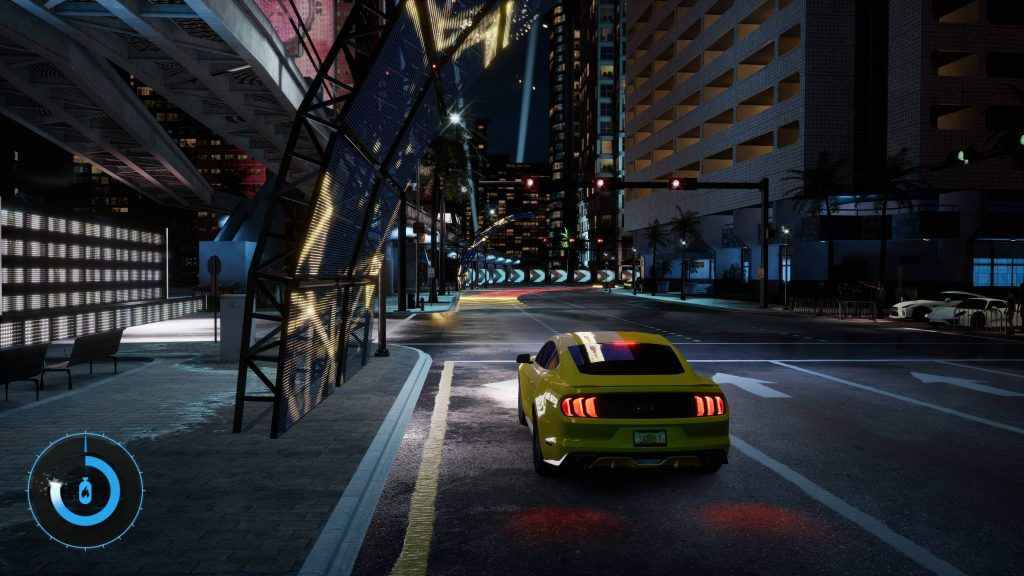 These games are the Top 14 best racing games on android 2023 December edition. Where are you? Any pilot with other recommendations?