Last Update: November 2022
Android smartphone comes with a lot of Pre-installed (System Apps) that loaded on android OS. But, It may not be useful to everyone. So here we show you how to uninstall/Disable bloatware on android. uninstall system apps android without root

Removing apps that come from the factory and that we don't use is a concern for many users. Many manufacturers fill their devices with a multitude of applications and even some carriers also include theirs, to add to their misfortune. To remove them completely we need to be root but, at least we can disable them without being root.
Are wondering of how to delete apps on android that came with phone?, Unfortunately its not possible to uninstall preinstalled apps on android without root since those apps are integrated into system partition. But, we can disable them it will completely stop the app from running and put in the hibernation.
Disable Pre-installed System Apps on Android without Root
Without rooting your phone to get rid of the problem you can try to disable the apps that you don't need. This process will uninstall all updates that have restored these apps that came from the factory, erase their data and delete them from the cache. This will free up some memory space and the app will no longer visible in the app drawer.
---
Without root it's only possible to disable the preinstalled apps on Android but, this process already frees some space.
---
To disable preinstalled system app You need to follow these steps:
1. At first Go to Settings> Applications.
Here is a list of all the apps in alphabetical order. Find the app you want to uninstall or disable and select.
2. Within the app information just below your name and version you will find a button to Disable or Uninstall (the term depends on the manufacturer and both mean the same).
3. It will ask for a confirmation you can click on 'Disable app'.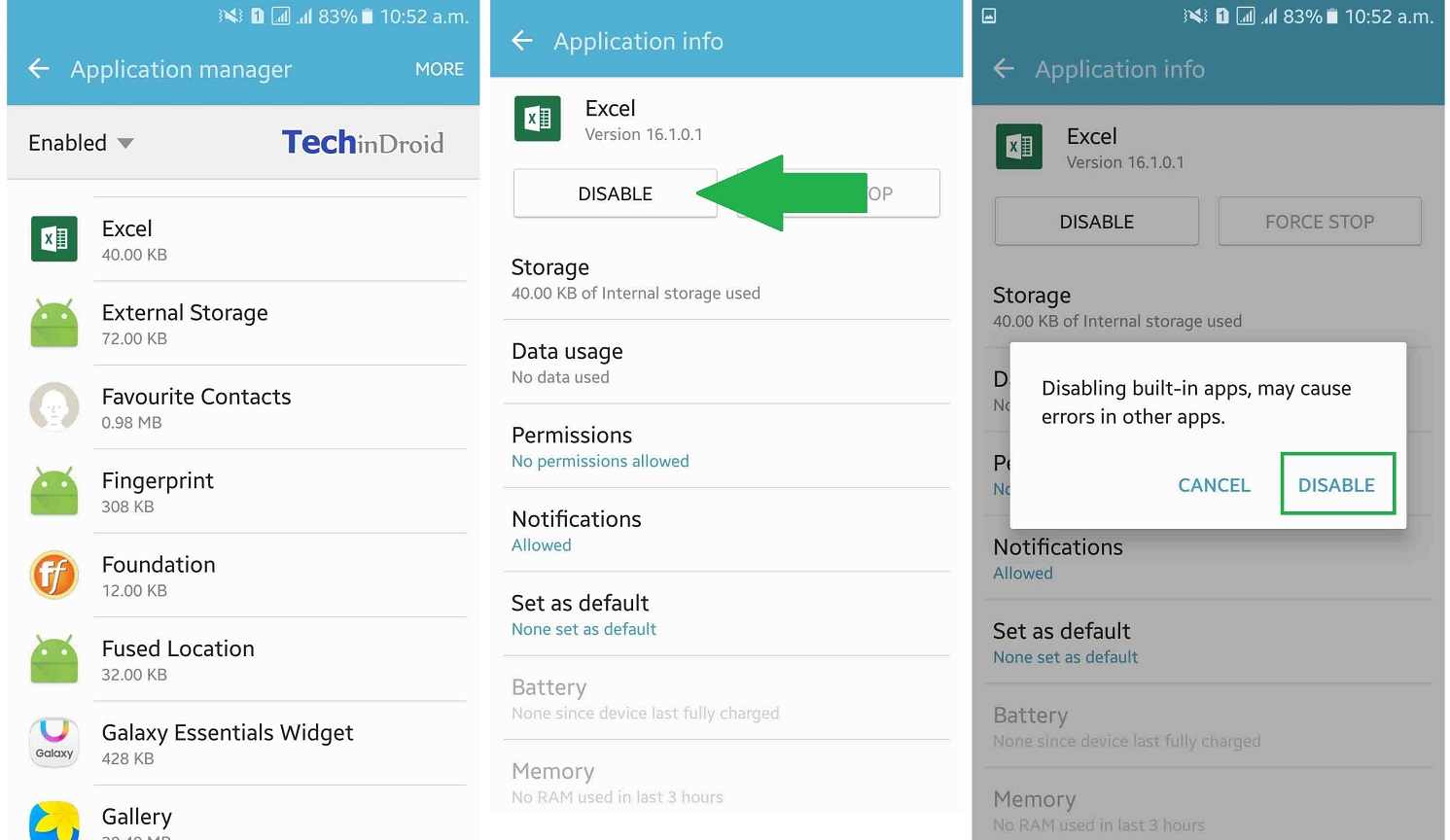 Once disabled it will erase your data and uninstall your updates, since we will not use the app release that space.
Delete / Uninstall Pre-installed Apps on Android with root
---
If you have rooted android phone its not advisable to start removing apps like crazy since many of them are directly related to the system itself (eg Settings / Settings or SystemUI). The apps that you can delete with complete security are typical of the operator or the manufacturer in question (for example ChatON Samsung or) as well as other Google like Youtube, Gmail, StreetView, Facebook, the browser, etc.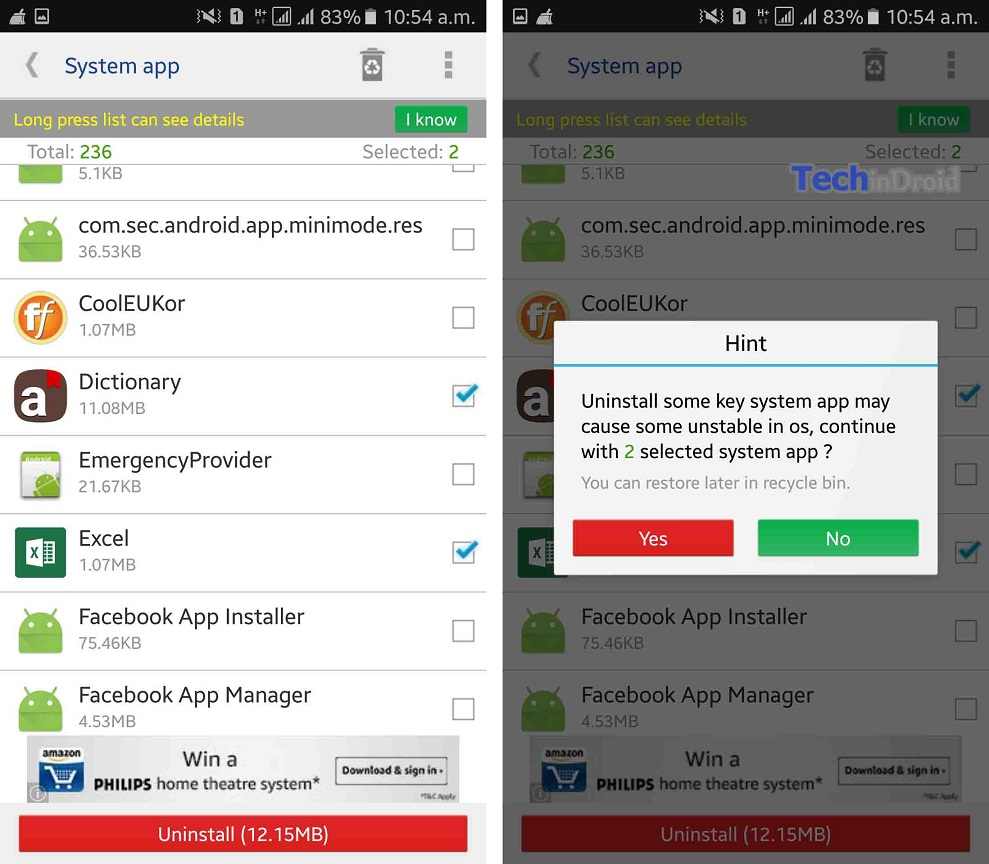 The first thing you need is obviously to have root access. Then we need an system app remover that detects the system apps and allows us to remove them easily.
If you are a real expert on Android I assume you will like to do these things manually and for this you need a file explorer with root access. Grant root permissions to the file explorer and depending on the application you may also need to activate the root mode. With these permissions you will be able to read and modify the system partition. Inside the 'System / apps' directory you will find all the applications of the system but, as I said before, be careful what you delete.
So this is all about how to uninstall system apps on android with root & Without root. By using these methods you can get rid of unwanted apps. Do you know any other way to get rid of system apps on your smartphone?