Last update: September 2023
You may probably have seen a lot ways on web for convert YouTube video to mp3, There is a simple YouTube to mp3 converter program for mac and windows. Developed by media human, lets you convert YouTube to mp3 with ease. Its the Best YouTube to mp3 converter for mac and windows as of 2020.
Tired of online music services that require you to be connected to listen to your favorite tracks? If you only want to download the audio tracks from videos on the net, you can, for example, by making use of this free YouTube to MP3 Converter application. This free mp3 converter for YouTube software (in its basic version), can download and save these audio tracks from various YouTube videos and convert them between different formats.
Also read:
Among other things, multi-downloads and the file formats M4A, OGG and MP3 are supported. The websites you can download these tracks from are YouTube, Vimeo, SoundCloud, VEVO, DailyMotion, Bandcamp and Hype Machine. From these, not only audio tracks of individual videos but also the entire playlists or video collections of certain channels can be extracted and stored by batch processing. If you want to download not only the audio track but the whole video, you can also use the YouTube Downloader from the same manufacturer.
See Also: Best YouTube Downloader for Windows 10.
YouTube mp3 converter for mac
YouTube to Mp3 Converter download For Mac
---
You are now downloading YouTube converter to mp3 for windows and mac, You can start download the program for your machine by clicking on download button placed under your OS platform.
| Software name: | YouTube to MP3 Converter |
| --- | --- |
| Version: | 3.9.8.24 |
| Size: | 28.4 MB |
| OS: | Mac OS X |
| Space required: | 40 MB |
mac and windows

Download YouTube to mp3 converter for Mac:

YouTube to Mp3 Converter for Windows 10, 8, 7
---
| Software name: | YouTube to MP3 Converter |
| --- | --- |
| Version: | 3.9.8.24 |
| Size: | 28.2 MB |
| System requirements: | Windows XP, Windows Vista, Windows 7, Windows 8, Windows 10 |
| Space required: | 40 MB |


Download YouTube to mp3 converter for Windows

How to Convert YouTube to mp3
To prepare the download using the YouTube to MP3 Converter, you just have to copy the URL of each video from the web browser's address bar and paste it into the program.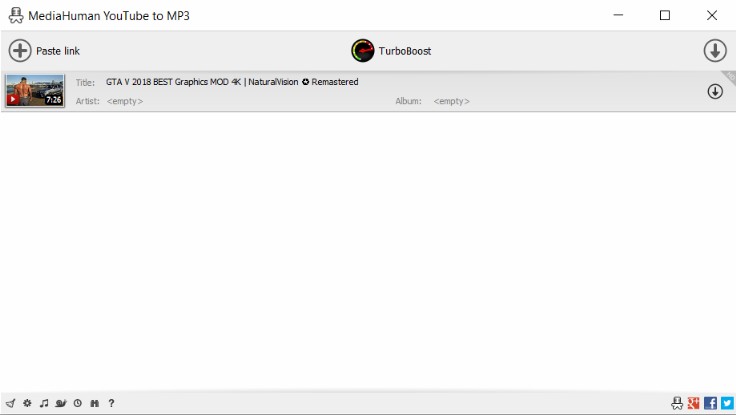 In a download list you can paste one are more YouTube video links as your wish, one can thus list among each other all videos whose soundtracks you would like to download.
By clicking on "Download" icon on the freeware processes the list by batch processing. The downloaded audio tracks – for example, music from YouTube videos – are saved in M4A format.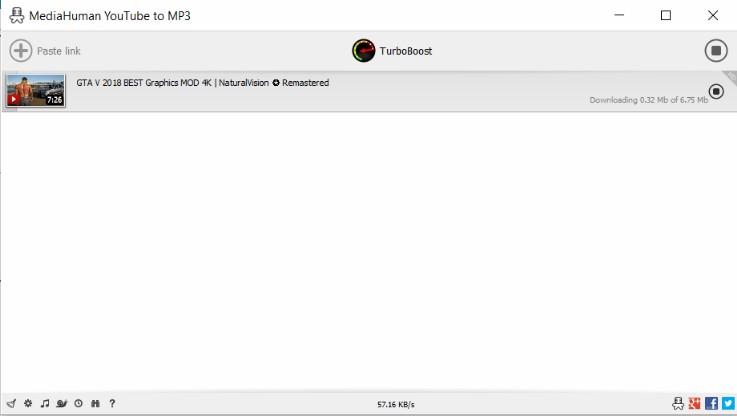 However, you can also convert these directly into MP3 and OGG formats after the downloads are finished. The output folder for download and conversion can be freely defined.
Various options for download and conversion
So that your experience can be more personalized and special, subsequent conversion of the stored files offers YouTube to MP3 Converter to set up with a lot of possibilities and options. For example, a manual or automatic start of downloads can be set or the automatic termination of the program after completion of all downloads begin. Other setting and limiting options are available, for example, at the maximum download count or download speed. In addition to the output folder for download and conversion, the bit rate and the format for the latter can be defined. The options also include the tag editor and the option to synchronize downloaded audio files directly with iTunes.
Surcharge for faster downloads
In the freeware version of the YouTube to MP3 Converter, the download speed is throttled – the download generally takes a little longer. If you do not want to wait, you can get on the "Boost" dialogue an unthrottled connection – this, of course, costs money. Subscriptions with different terms and prices are available for this. You can also test the "boost" for up to 20 videos for free.
So, what do you think about this software? Is it good for its freeware version or do you think that paying for the premium version is necessary? Leave your comments in the box below and share your thoughts!