Last update: December 2017
In this article we are going to guide you with how to download youtube videos android phone with app. So you can always enjoy watching youtube videos even you are offline.
YouTube is the most widely used VOD service in the world. But, sometimes we would like to download YouTube videos to be watch them offline when on a long journey or at Granny in open country where the 4G no longer exists. For that, we will reveal some tricks that will allow you to enjoy YouTube offline.
Today Internet is become a part of our day & that is almost common to all but, is not publicly accessible to one to the other. Everyone has a mobile data promo on their smartphones , Also on the malls, bus shelters your may get the free WiFi hotspots which offers you unlimited free internet.
These all disparities are consume much bandwidth. And YouTube is obviously one of the most prized, being the pioneers of video on Internet. However, it may be difficult to cash in its bandwidth consumption. These Youtube downloader apps saved videos and music in mobile directly. So we can play the file from our SD card or from the internal storage.
Are you facing error "This video is not available in your country" Issue being that to use it, a Android VPN App will help you. A VPN can be a complicated strand to understand and use for the less technophile of us. Fortunately, there are much simpler alternatives.
How to Download YouTube videos to Android phone or Tablet
---
Today we will show you how to download YouTube videos on Android phone / Tablet 2017. TubeMate app [Youtube Downloader android], which will allow you to easily download youtube videos to watch them later.
1. At First, go to the settings of your Android phone: Click on the "Settings" app and then Tap on "Security".
2. Now Scroll down to "Device Management" and Check the box "Unknown sources".
This will allow you to install apps that aren't available on the Play Store, which is the case of the app we will use today.
3. Then download TubeMate app [Here] . Once the download is finished, you just need to launch and install the file. Then launch the app.
4. You will easily understand how to use this app because its UI is very simple. You are indeed on the same YouTube interface as usual, except that it is framed by a new interface that will allow you to download. Play a video: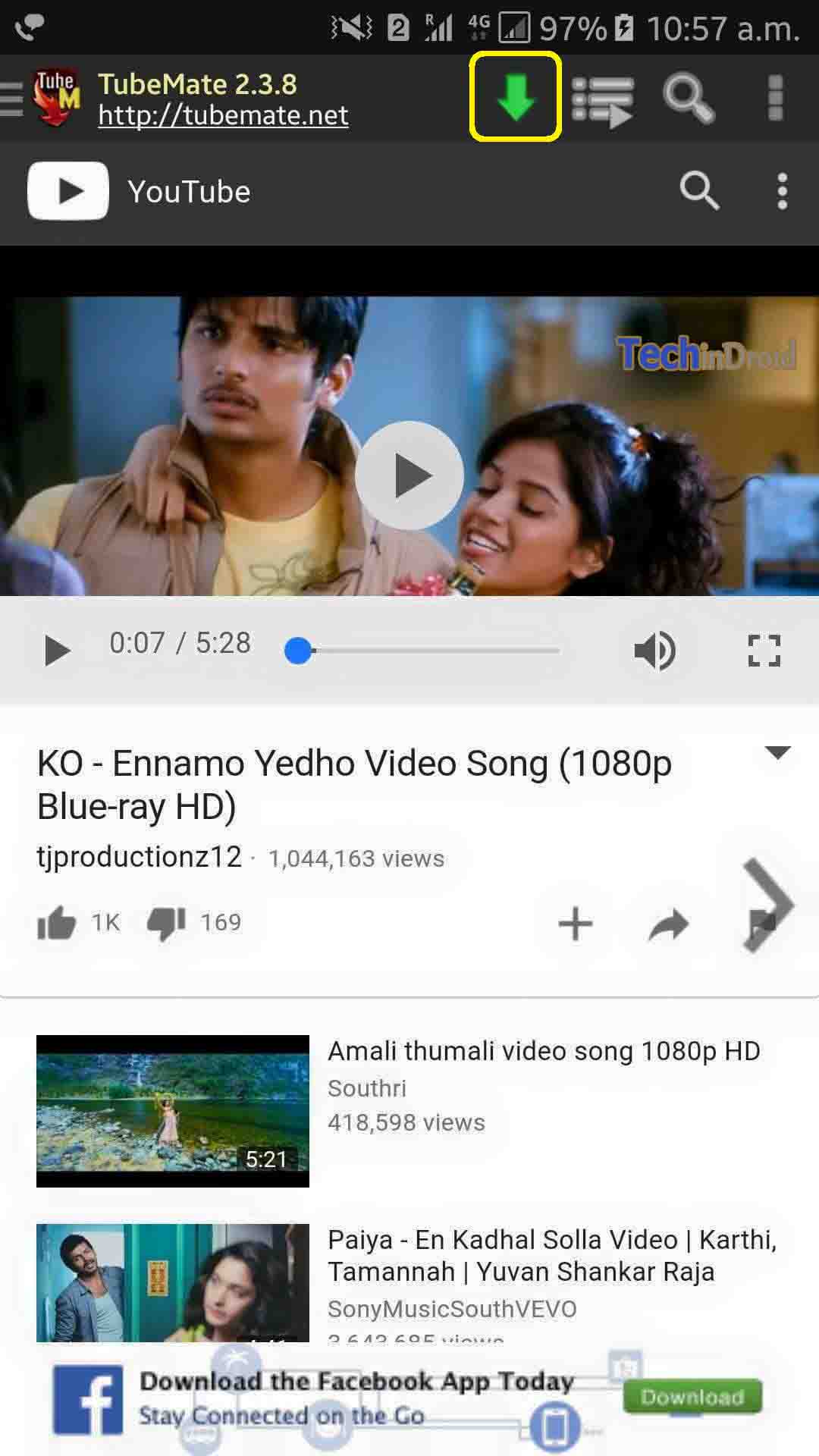 5. At the top right corner of the app interface, you will see a small green Download button. When you are on a video, just click on it.
6. You will then have access to the choice of download quality. Note that the 1080p will ask you to download a specific extension if you want to use it. Choose the quality you want and click "Download".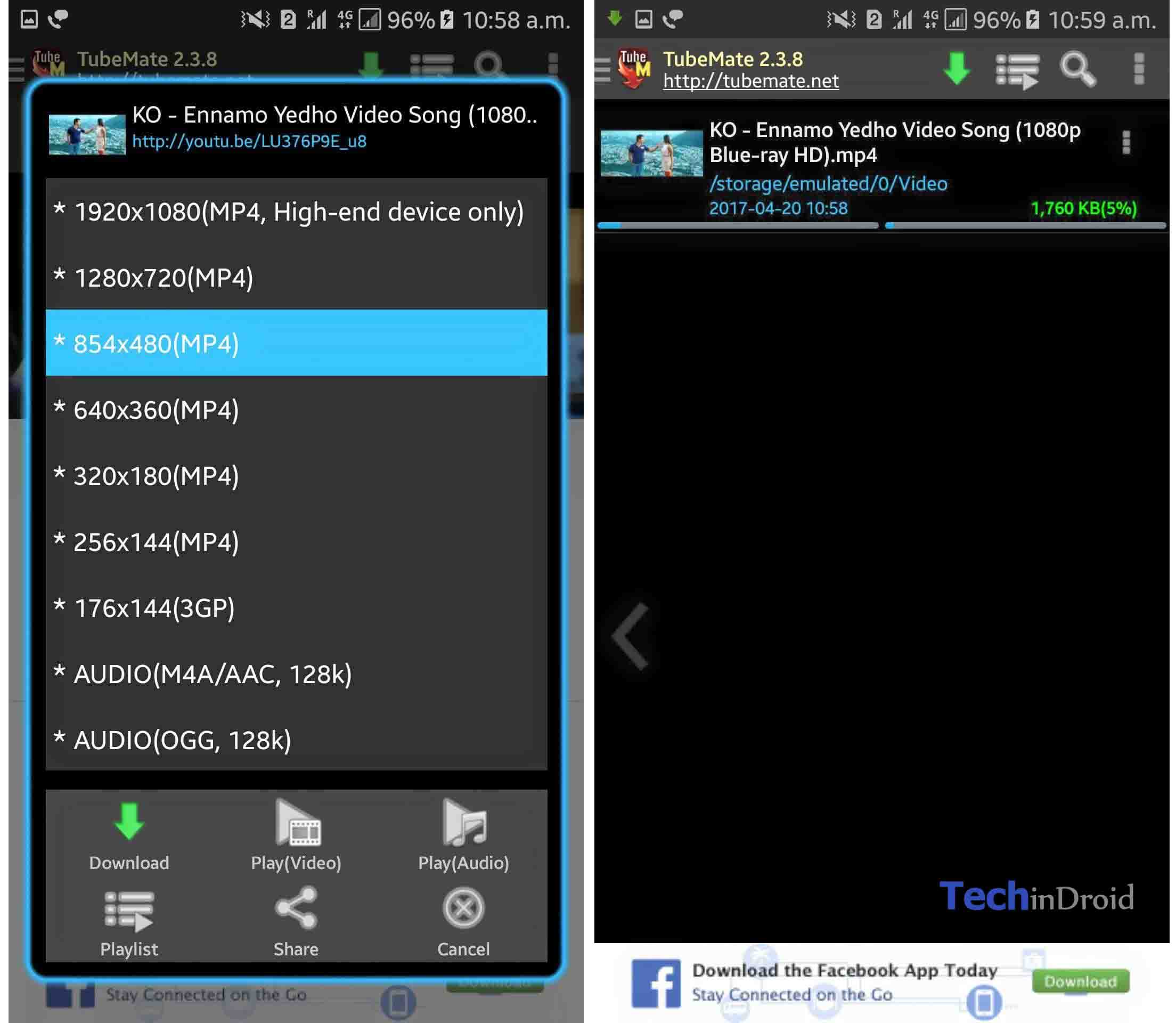 7. The download starts! To access download list, simply "drag to the right" by following the arrow when viewing YouTube. Once the download is complete, you can go through the list to play your video, or even by another video player on Android .
The video is in any case saved on your internal memory! No more need to type in your 4G package to access it, and enjoy offline youtube when you are deadly boredom on train or grandma's journeys!. I hope this guide will help you with save youtube videos on android mobile and tablet to watch them offline.