Last Update: September 2023
Are you tired of trying many of the apps that used for root android phone? You should give a try to kingroot app it's simple and robust program that really rooted my phone. In this article we will show you how to use kingroot step by step.
If you've been looking for the easiest way to root an Android device you've probably heard of Kingroot. This application is specially designed to simplify the rooting procedure to the minimum, providing root or superuser access by simply pressing a button on most Android phones on the market. Today on TechinDroid we'll show you how to install kingroot and  how to use Kingroot for root Android phone!
What does Kingroot do?
Kingroot is a simple application that allow you to root most of the android phones and tablets. You can download kingroot app for free from its website. Its use is very simple to use: Once you have installed kingroot app on your android phone you just have to wait for the application to scan your smartphone and then press the green root button to root android with kingroot automatically. It's quite easy but, you still need to take some precautions to function satisfactorily: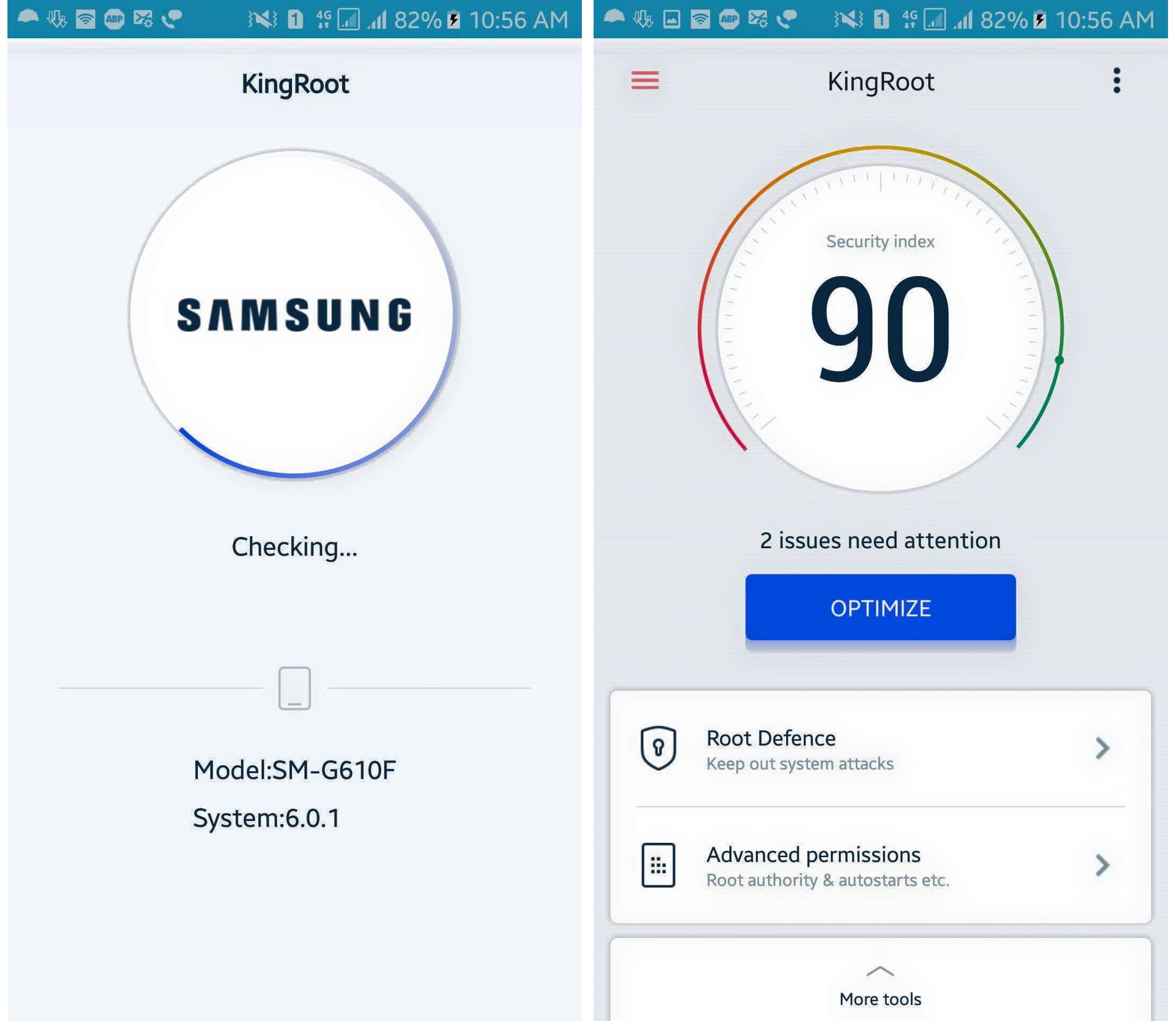 You must have a good internet connection. (if you'll be using your data, make sure you have more than 20MB available and that data connectivity is activated)
The battery must be above 70 percent.
How to Root Android with Kingroot?
---
Here's how to use king root, first things first you can download the kingroot android app APK file as Kingroot for free following this link. If you do not know how to install an APK Android only follow these steps:
● Download the latest APK of King Root from here to the (internal or external) memory of your android phone following the link.
● Enable the "Unknown sources" option from the Settings menu (Settings -> Security -> Unknown sources). The path may slightly vary depending on the version of Android.
● Run the APK file, accept the confirmation and wait until the installation is finished.
● Once you have completed the procedure you can run Kingroot from the applications menu of your phone.
● Kingroot will automatically scan your device and root it within a minute, As you see it's quite easy to root android with kingroot right?
Kingroot works on any Android?
Kingroot works on almost any android phone that has a version of Android from 4.0 and 6.0.1 Marshmallow installed, however, some exceptions may appear. We recommend you download and try the application, if it does not work you can find the model of your mobile phone on XDA developers to find the step by step to root your smartphone i hope this guide help you with root android using kingroot: we have tutorials to download mobile as the S7 or S7 Edge of Samsung, among others.
Given the simplicity of its operation, there is not much more to explain. We encourage you to leave your experience in the comment box below so that other people can read a review on the app, thus complementing our initial post.