Last Update: September 2022
In this guide techindroid will review the skype translator, setting up for first use on your smartphone and pc.
Skype added a new feature called Skype Translator in 2014. This feature allows the user to keep a video chat with someone who speaks a different language.
We'll show you how to use Skype Translator, so that you can have conversations with people that speak different languages via instant translation. This was a feature that was available invite-only but, it's been awhile since it was released to the public.
How to use Skype Translator 2022
---
Here is the step by step tutorial to configure and use skype translator on android, mac and windows.
1.

Download Skype Translator App
Firstly, we'll need to download and install Skype (you can skip this step if you have already installed it)
For PC: Download here
For Mobile: Download

here
 Android
iPhone
Windows
Blackberry
iPod Touch.
For Tablets: Download here
iPad
Android
Kindle Fire HD
Windows.
For Xbox: Download here
2.

Languages supported by Skype translator
At the time of writing, 10 languages are available for this feature, the last one being Japanese. This is not only available to Skype Translator but, also for all translation services including Microsoft Translator Live.
This is quite impressive and really helpful too because Japanese is one of the most difficult languages to learn if you're a westerner, that's why this translation tool developed by Microsoft is beautiful.
Skype users worldwide will be able to make voice calls and video in real-time in 11 languages:
| | |
| --- | --- |
| German | Arab |
| Simplified Chinese | Traditional Chinese |
| French | Español |
| English | Italiano |
| Portuguese | Japanese |
| Russian | And more than 50 languages for instant messaging. |
3.

Use Skype Translator to make calls to mobile or fixed
This option allows you to make calls to a mobile or landline.
You can also use Skype Translator to call a contact of Skype to your mobile or landline if the contact has a phone number stored in their profile.
Now, let's walk you through how to use Skype Translator:
1. Type a phone number on the keypad.
2. Select the option "Skype Translator" next to the call button.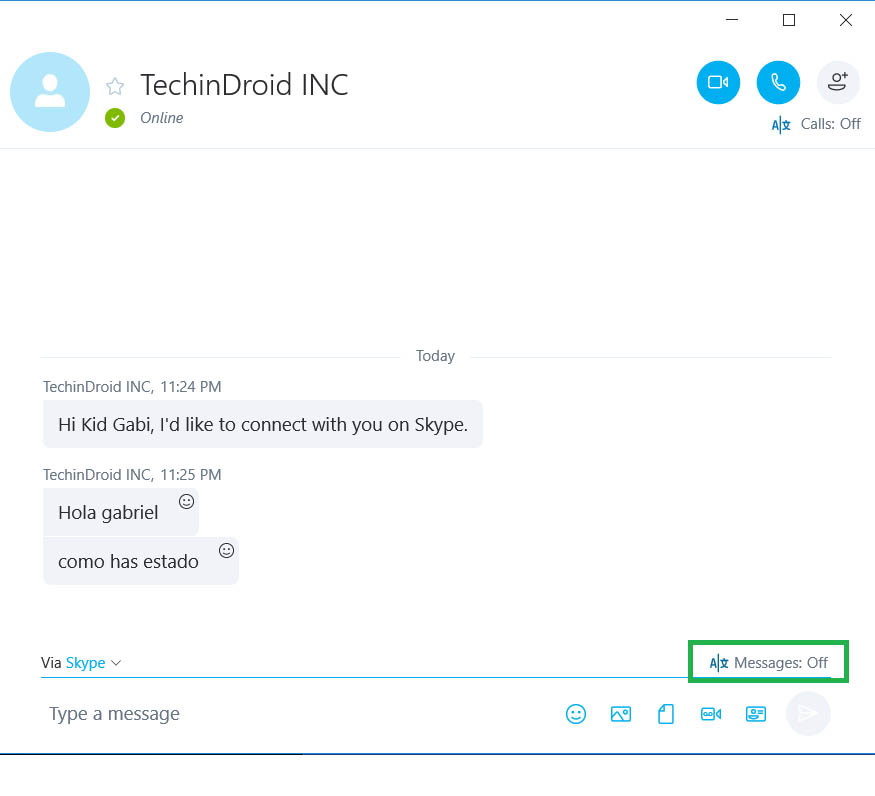 3. Select the language of translation. In I speak you have to choose the language that you speak or type in im. And in The second one you should choose the language that the contact speaking language.
4. When the user responds to your call, you will hear a short message made to inform you that your call is being recorded and translated through Skype Translator. After that's done, you can start talking.
Now, what if you have a contact that has a phone number stored in its profile? That's quite easy:
1. Select the contact.
2. Select the Skype Translator 
icon.
3. Activate the translator.
4. Use the drop-down menu next to the name of your contact to select the language of the translation during the call.
5. Select the call button and the number you want to call.
4.

How to configure and Use Skype Translator?
Once you know how to use Skype Translator it becomes a walk in the park.
Basically, to activate Skype Translator all you have to do is choose the language in which the partner will write or speak.
Afterward, every time we write or speak, Skype Translator will recognize what you said and immediately translate it. If the other person speaks to you in Portuguese, Skype will display the text in Portuguese and below the text translated into English with a "see translation" string of text.
This translation will also listen to what has been spoken in an audio or video call. And of course, when you speak to the person in English, the text will come all translated into the language you've selected.
To make these translations more effective Microsoft recommends that you use headphones to understand them better. And most importantly, I suggest you speak clearly and wait for translations to appear to understand everything better.
We will explain how to use Skype Translator so you won't have problems:
The first thing to do is update Skype or download its latest version, as it was explained in the first step of this tutorial.
Once it's been downloaded, you've signed in and added some friends, click on the A|X icon.
By clicking on the A icon a small menu will appear on your screen with a disclaimer telling you that this is a preliminary version of the translator.
Initially, the translator will be disabled which makes the displayed text be shown in its original language.
When we have activated the translator, the next thing we need to do is setup the language of our partner and ours. Click the icon that says "Me" to change the language we want, on this case we'll use Spanish.
Once selected, it should be like in the picture.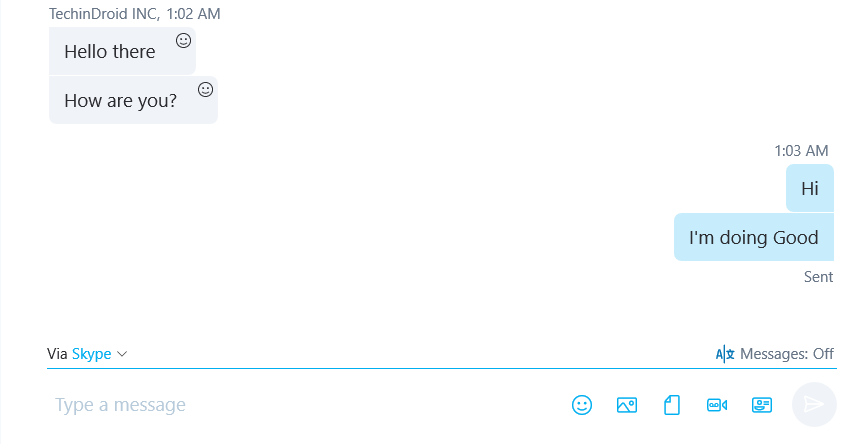 This is how a normal Skype conversation should look like but, if you add Skype Translator, the conversations that are written in a different language will take a different shape.
skype automatic translation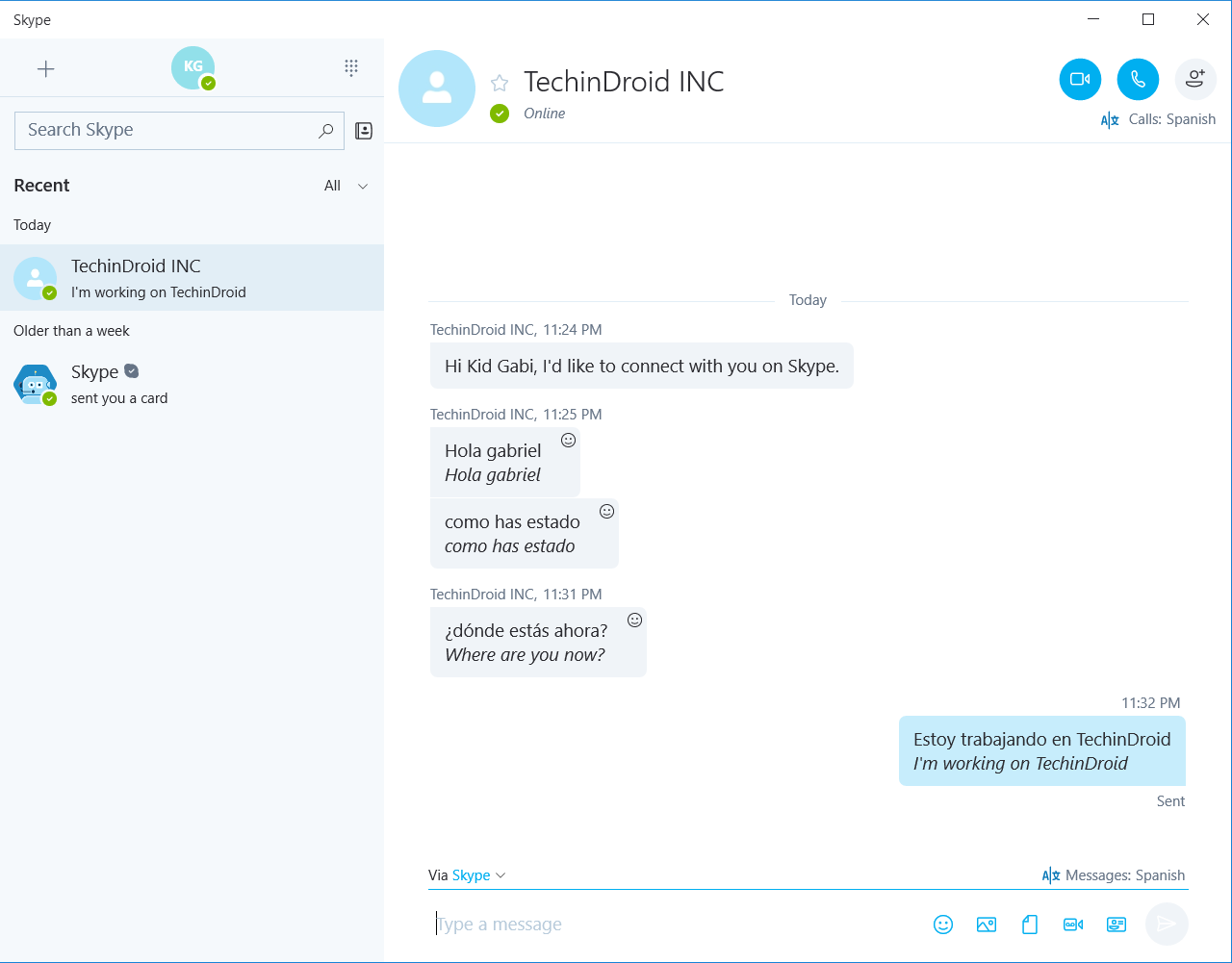 The same thing happens with the person you're talking as you can see in the pictures above.
We also had a phone conversation and found that it worked correctly the text and audio.
It is important to note that we recommend using headphones or earphones and vocalizing every word you say. If you do not speak clearly mistranslations may appear, and that can lead to misunderstandings.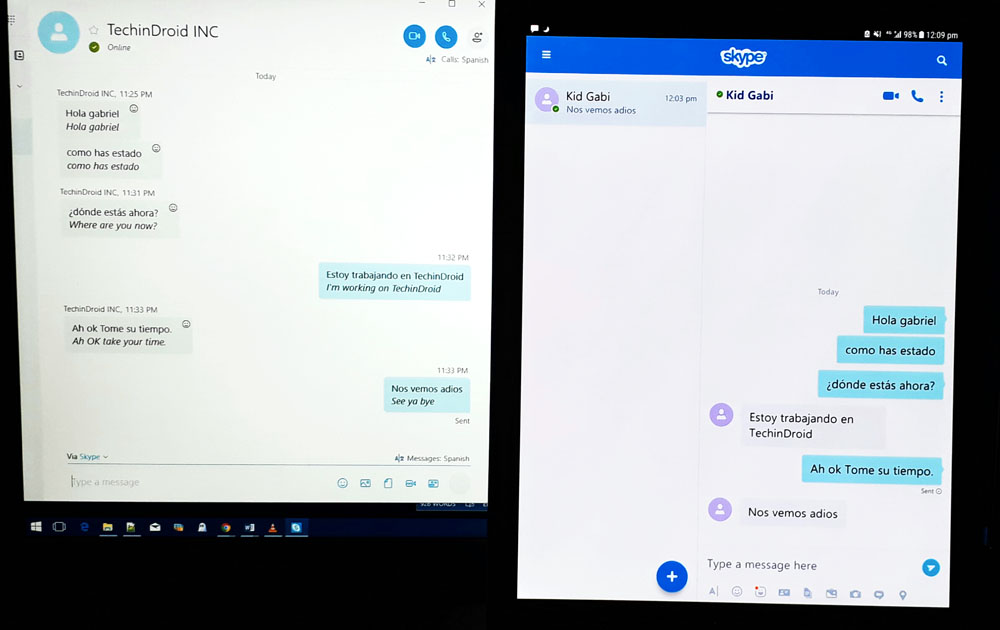 If you have not tried this Microsoft translator yet?, we recommend that you use even to laugh a while with a friend or family member using skype language translation feature. Feel free to leave your comments in the comment box below and share this post with your friends so that they can start using this cool feature!