Last Update: September 2023
Today we are going to show you the ways to access and recover your photos, videos and personal data from the  broken screen Android phone. recover data from phone that won't turn on
How many of you have android phone with broken screen? Android smartphone display glass can be broken very easily. We take care as much as we can. But, Unfortunately that will happens slipped from the hand and fall in the floor so what to do after screen broken. Are you wondering How to recover all the photos and music stored there while the screen is totally broken? Fortunately, this is quite possible even when the touch screen no longer working.
How to recover deleted photos & Videos from Android Phone.
We have bring you several methods to retrieve data from broken phone. lets see how to retrieve data from broken screen android phone using computer.
Recover your data from Broken Android phone, here's how!
---
If you make regular backups on your smartphone or use cloud services such as Google Photos or Google Drive, it will be useful within this case of a break you can easily recover them but, Not everyone using cloud services & Regular backups. We live on the Tech world, So here are some alternative solutions always help you. recover data from broken screen phone
Your smartphone is broken and you haven't backed up all your data? So you only have one solution: Turn your head into tricky and to recover the data stored by you in your phone by choosing the most suitable way, according to your case.
Method #1:
1.

Android phone screen is broken but, still works.
This is the most common scenario, you have broken the screen of your android smartphone but, the device turns on and the display working fine or partially. In all cases, it is important that you have to unlock your phone. Just follow the below steps to unlock your phone when touch is not working.
Unlock broken screen phone using OTG!
If your smartphone has a fingerprint sensor, it shouldn't be a problem. The other way to recover data when the touch glass surface is damaged. You have to connect a mouse with OTG cable into your smartphone.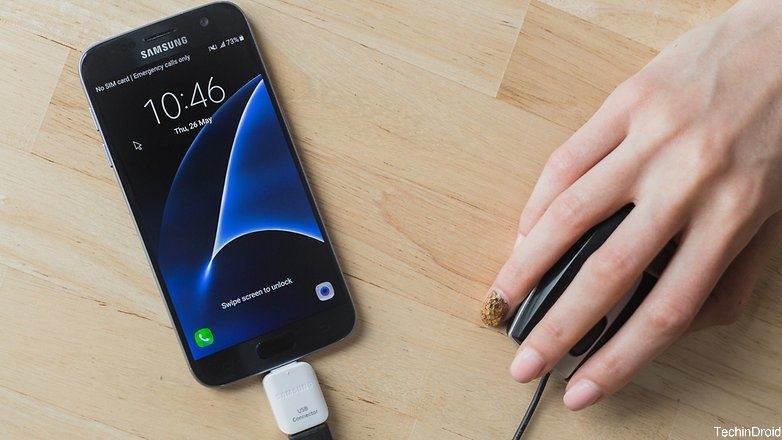 Then you will have to enter your password or to draw your unlock pattern with the mouse. Once this is done, you will need to disconnect your OTG mouse to connect your smartphone to your computer using a USB cable. access phone with broken screen with pc
Once your smartphone is unlocked, here is the procedure :
Once you have unlocked your phone, Connect your smartphone to your PC via a USB cable.
Open the Windows File Explorer and go to the "My computer" folder.
Verify that the mass storage option or MTP is enabled. The icon is normally visible in notifications.
Click on your smartphone icon on "My computer" to explore its contents.

Select the folder "internal storage or phone memory"
Copy and paste the folders and files you want to recover onto a folder on your PC
Recover smartphone files.
This method will help you recover photos videos that stored on your phone internal memory.
You may also like:
Method #2:
2.

Using the PC Droid @ screen software
Its unfortunately very stupid but, it happens. When you break the screen on your smartphone, it may stop responding or turning off. If you don't have an OTG mouse on hand, you can't unlock it, which makes it difficult to access the contents of folders.
If this is your case, be aware that there is a software called Droid @ Screen that will allow you to display the screen of your smartphone on your PC.
Note! this method requires certain prerequisites like having previously enabled USB debugging on your device.
Pre-Requirements:
Android SDK installed on your pc.
Installed USB drivers of your device, you will find them on your manufacturer website.
Enabled USB debugging in developer options.
Have the latest version of Java installed on your PC.
How to Display your Smartphone screen on your PC
---
1. Connect your smartphone to your PC via a USB cable.
2. Download Droid @ Screen [Here].
3. Run the program by double clicking Droid at screen icon from your desktop.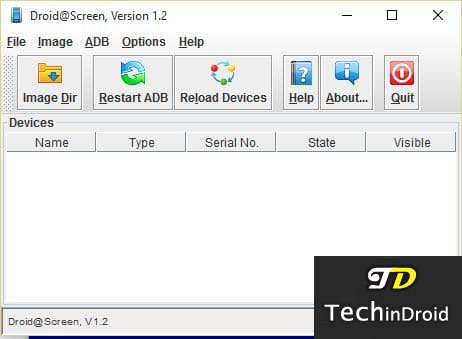 4. If ever the program fails to find adb, locate it manually on your hard drive
Once your smartphone is recognized, it appears in the software. Then you will have access to your broken screen phone from your PC and you can start backing up your files. broken screen recovery client
3.

Use the Android Control software
If the above method not work for you, there is a third one that will allow you to take control of it the same way, always thanks to your PC. Android Control software which is based On Droid @ Screen. Note that you must also have enabled USB debugging on the device and have the correct drivers and Java. Here's how:
Download Android Control software.
Download Adb and Unzip ADB
Launch Android Control.
In Droid @ screen, go to the ADB tab
Select "ADB Executable Path" and then ADB.exe
Now you can control your smartphone using the virtual keyboard that appears on your screen and you can start backing up your files.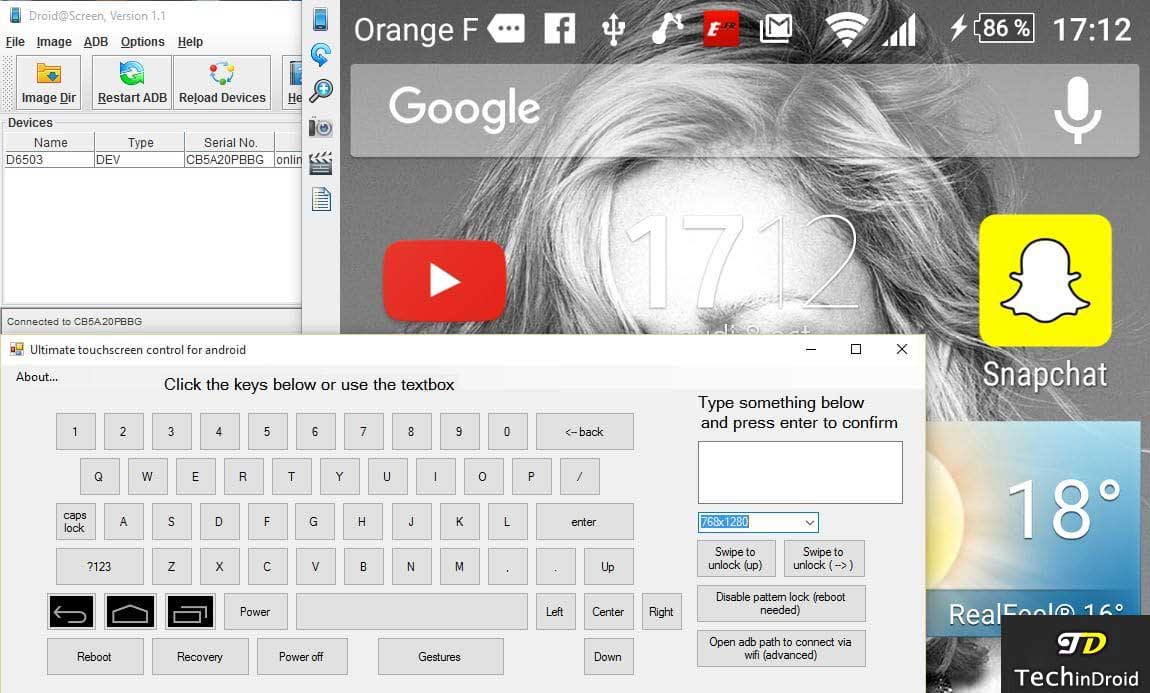 Hoping that one of these three methods will allow you to retrieve your data, none are foolproof but all three work depending on the degradation state of the device and the configuration of your PC.
4.

Using the Chrome Vysor extension
Vysor is a Chrome extension that allows you to display your smartphone screen on the PC version of the Chrome browser. USB debugging not required. This is the case, so you can try this solution. All you need to do is: recover files from broken phone
At first download the Chrome extension on this link.
Then Vysor automatically detect your smartphone and install the app. But if not, you can install it using your PC by visiting below link.
Once you are signed in to the same Google Account from both devices, then you can make backup of your data.
I hope these methods will help you with recover your personal data, photos, videos files stored on the broken screen Android phone and Tablet. Do you know any other methods to solve this problem?.