Have you ever deleted a file accidentally? Have you deleted files from your computer and forgot to make a backup?
It can be troublesome to accidentally lose something that you really need. The good news is that you may be able to recover it! You can recover any type of file you have lost or deleted accidentally on your computer, if your hard drive isn't physically damaged, and the data hasn't been overwritten. It can happen to anyone, and since we know how annoying it can be to lose important files or having to start a job from scratch, we will talk about an easy solution today.
We will tell you the best free program to recover lost or deleted files from your hard drive – EaseUS Data Recovery Software, a program available for both Windows and Mac users.
How many times has it happened to you that you have deleted photos from your mobile or camera thinking that you had them stored on your computer or external hard drive? Luckily, you can also recover data from an SD card or external hard drive.
EaseUS Data Recovery Software – Get Your HDD Data Back
EaseUS Data Recovery Software is a program specially designed to recover lost or deleted files from your hard drive. This software can undo the format of a disk, partition, or external drive. It can also recover deleted files (even files deleted from the Recycle Bin), unavailable files due to malware or a virus infection, files corrupted due to a power shortage, and many other data loss situations. The software itself is free, but you can only recover up to 2 GB of data using the free version – you'll need to buy the Pro version of the software if you need to recover files up to a higher amount of data
The program itself can recognize and recover almost every file format in existence, up to 1000 different file types. Its interface allows you to see all deleted files in a drive, choose between a quick scan and a deep scan of a selected portion of the drive, and it's very, very simple to use. More info about the features of this data recovery software can be found in its official website.
How To Recover Lost Files Using EaseUS
---
If you want to use EaseUS to recover something deleted from your HDD, just follow these simple steps:
1.) Download the program from the main site. Remember that if you need to recover more than 2 GB of data, you may need to buy the Pro version. You can also do that from the main site.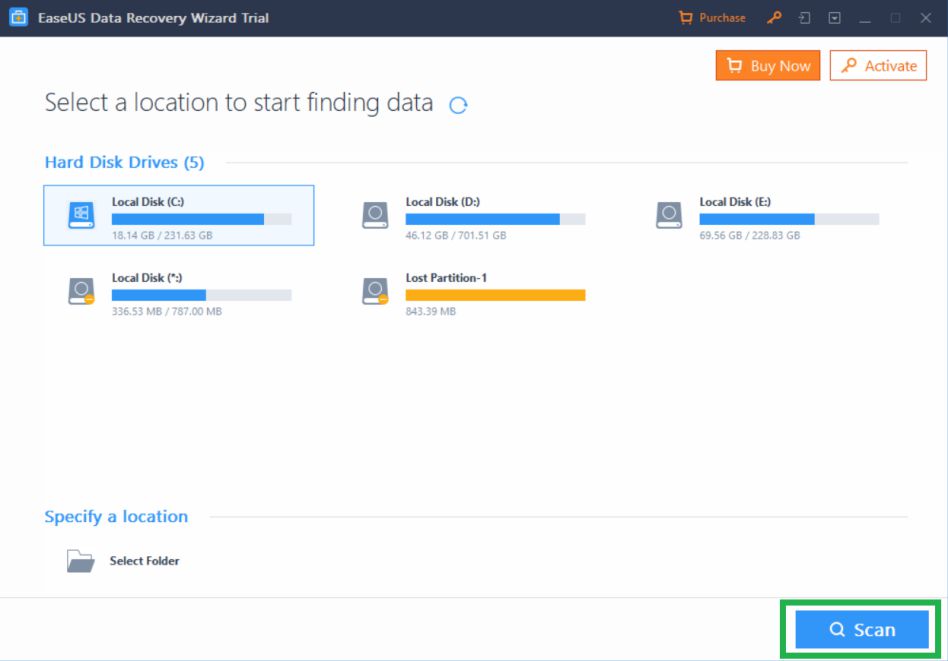 2.) Install the program and launch it. The first thing you must do is select the drive you wish to scan and click on Scan to start searching for lost files.
3.) After the scanning, EaseUS will show you a folder with all the deleted files the program was able to find. They will be available for preview in the "Deleted files" folder that will appear on the left side of the screen. You can preview any file with a double click.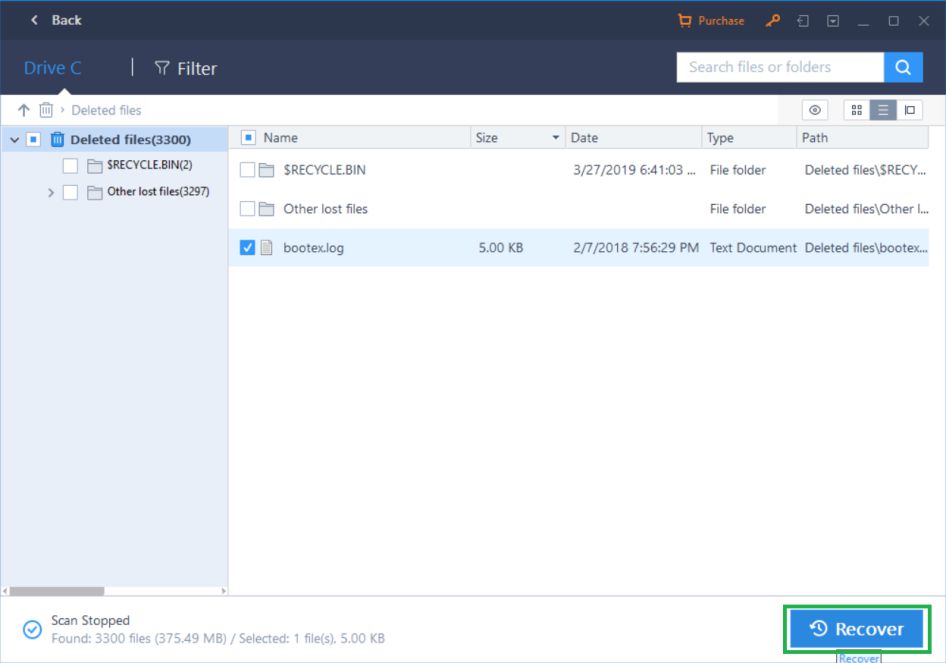 4.) Select all wanted files and click on Recover. This will recover the deleted files and save them in a selected location in your HDD or external drive. You can choose to save the deleted files in a different HDD than the one that they came from.
If you want more info, you can always read their official guide about hdd recovery software, available at the link we provided.
That's it! You won't need to struggle anymore if you delete a file by accident. Remember this is free software with a paid version that you can choose to buy if you want to enjoy this program a lot more! We encourage users to buy it since this will support the developers, something very important when they make apps as useful as this one.
If you already had an experience with EaseUS Data Recovery Software or any data recovery programs, feel free to tell us about it in the comments!