DVDs are the staple of the technology of the '00s. Ever since these little discs were created, the home media industry completely changed. Everyone was able to enjoy their favorite movies without having to go to the cinema. However, before the arriving of streaming sites, region lock was a very common phenomenon among DVDs. Basically, if your DVD player is NTSC, you can't see PAL movies – something quite ridiculous nowadays… But that shouldn't stop you from enjoying region-locked movies. This kind of DVDs won't play on TV, but software evolves as technology does – now you can use a DVD ripper to extract these movies from the DVD and enjoy them on your PC or smartphone.
Today we'll explain to you how to extract a region-locked movie from its DVD using the best DVD ripper for Windows, WinX DVD Ripper Platinum.
What Is WinX DVD Ripper Platinum?
WinX DVD Ripper Platinum is a software created for converting any DVD image into a playable format for any multimedia program. It can rip any DVD to any digital format, up to and including MP4, AVI, MOV, H.264, and every other popular media format. It has the best support of all DVD rippers, and thanks to its level-3 hardware acceleration, allows the user to convert a DVD in only 5 minutes – or at least, that's what the main site says.
The program is able to make specific converts to reproduce them on various types of hardware, such as Android or Apple smartphones. It can also bypass any kind of region restriction, so it will be the perfect application to demonstrate what we are trying to do today – bypass a region-locked DVD converting it to MP4.
WinX DVD Ripper Platinum, developed by Digiarty, is right now offering a special giveaway that will last for only a few days. This giveaway will allow you to enjoy the full version of this software for free! You will only need to enter here to get the program and start using it. Don't miss it!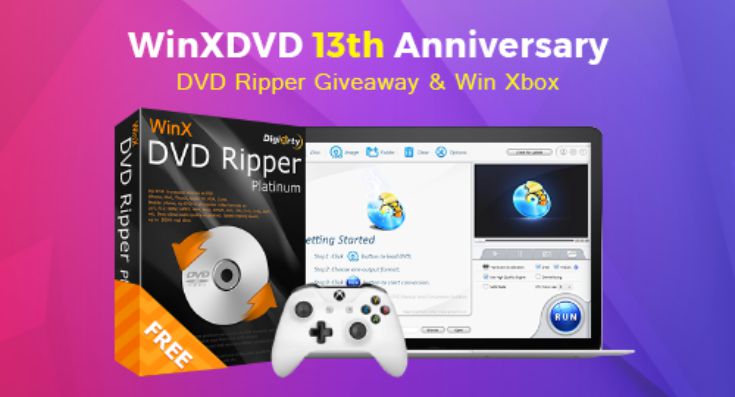 Do You Want To Bypass A Region-Locked DVD?
---
If the answer to that question is yes, keep reading. We'll explain how to do it with a couple of easy steps.
Download the program and install it. If you're installing the paid version, don't forget to add the program code in order to unlock all of the features before starting to use it.
After installation, run the software. Insert a region-locked DVD on your DVD disk reader and click on the "Disc" button.
Choose the output format that suits you best. Remember there are certain formats made to work best with certain devices, so if you're planning to use the resulting media file in your smartphone or tablet, you should use the corresponding option.
After this, choose the destination folder. Select something that will be easy to find for you, so this way you won't lose the movie in the vast emptiness of your hard drive.
Hit the "Run" button to start the process. When it's done, you will be able to enjoy a completely unlocked, region-free movie.
You can find more info about converting a DVD to a digital format here.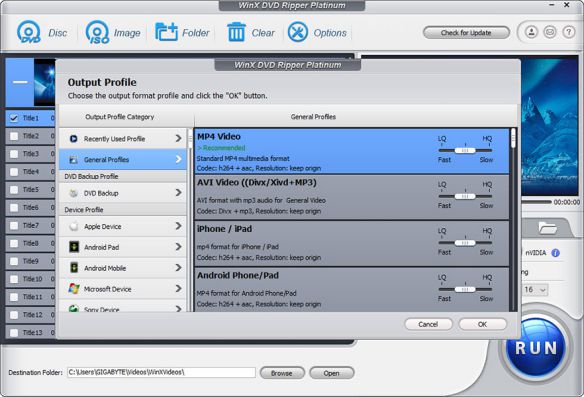 That's it – you shouldn't have issues watching your favorite movies now, even if the original DVDs are region locked! Remember to take advantage of the giveaway currently offered by Digiarty. You can also buy the paid version for a gigantic discount! Enter here and hurry before you miss it.
Do you have experience with this kind of programs? Leave us a note in the comment section.