Last Update: September 2023
Nowadays, playing huge AAA games on your smartphone requires a controller to have the best experience, this is because on-screen controls just don't make the cut, they can be unreliable at times and don't let you enjoy your game to the fullest. You can buy a controller on Amazon for ~$20, but if you already have a Nintendo Switch Joy-Con controller, you are good to go. Today in TechinDroid we'll teach you how to use a Joy-Con controller to play games on your Android smartphone.
Smartphones truly are the Swiss Knives of modern day technology, they have replaced and enhanced multitude of areas of your everyday life. Handheld gaming is one of those areas they have been trying to enhance, with some awesome games out like Modern Combat 5, smartphones are quickly replacing handheld consoles like the New Nintendo 3DS, with AAA graphics, quick and easy gameplay and a whole lot more devices where to play, it's only a matter of time before portable gaming is mobile exclusive.
This is all good, but there is still one flaw on this change: controls aren't the best and you are almost obligated to buy a controller if you want to play the best games to the fullest. This may sound like a bummer, but the Android community is a big one, and they have come up with solutions for PlayStation users and now also for Nintendo Switch's users, the following tutorial assumes that you have rooted your device beforehand.
How to Connect a Nintendo Joy-Con to ANDROID phone
---
Joy-Con Enabler: an app to play your Android games with a Nintendo Switch controller.
1. Go to the Play Store and download the Joy-Con Enabler app. This app is developed by Ankit Chowdhury, a very active member on the XDA forums, he released the app on the conversation board first and the users loved it, so it must be good.
2. If you really want the best compatibility with all your games you'll have to pay a bit, $2 is very little compared to buying a new high-quality controller which prices vary from $19,99 all the way to $79.99.
3. After you've installed the app, follow these steps: Firstly, pair the Joy-Con with your smartphone or tablet using Bluetooth.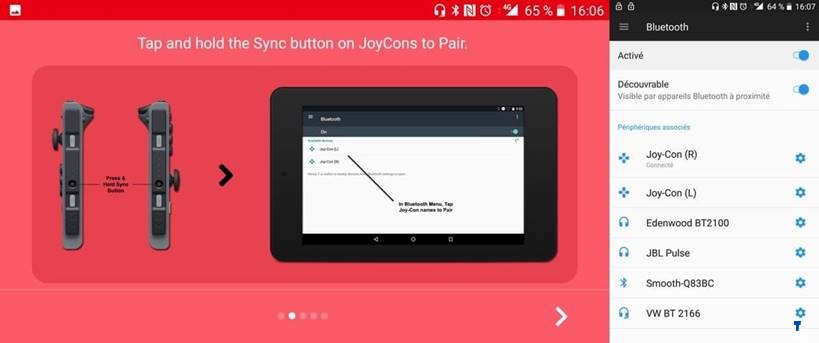 4. Afterward, the app will give you the possibility to configure your Joy-Con as an input method, do this and now you will be able to navigate through your Android device with your Joy-Con, as well as playing games, as it is detected as a joystick.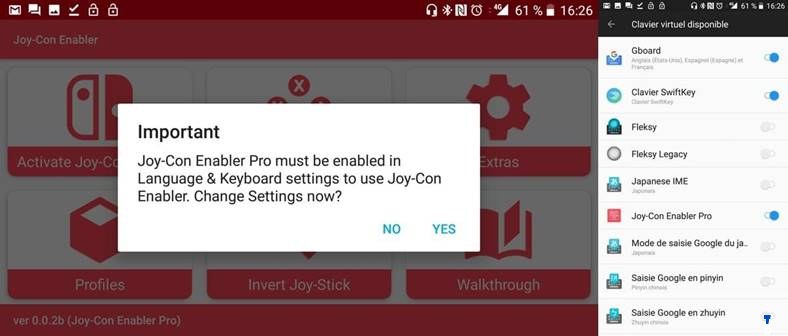 5. Before you switch to your game make sure that everything is in order, check that your control is working on the app and you're good to go!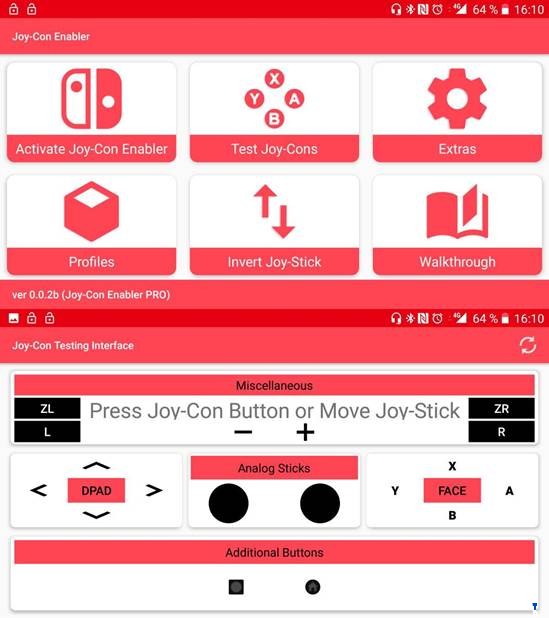 This app has been tested with several Android emulators and a few games, mostly with no issue at all, basically, if the game or emulator has controller compatibility, it works.
I hope this guide help you with how to connect joycon to android So, pretty cool, right? Now you can connect your nintendo joy con to android and play your favorite Android games and the ton of emulators that are out there. We hope that this tutorial was good for you, if it wasn't, please let us know in the comment box below and we'll help you.