Last Update: February 2023
When Windows 10 was released officially, Microsoft edge was the default browser that was set to it. Microsoft Edge, the new Windows 10 default browser is better than Internet Explorer but, it needs to be improved with more features, it's not flexible for everyone. In this article we will tell you how to make google chrome your default browser. If Windows 10 won't won't let you change default browser, this guide will surely help you with it. So sit back and read this guide thoroughly.
Microsoft Edge is better than Internet Explorer but, at the moment its a bit unstable and has no extensions thereby making it difficult for most users. So many of you have been looking to change default browser on windows 10 to Chrome for more comfortable browsing experience.
Microsoft Edge, the default browser of Windows 10, offers a better experience than we had in Internet Explorer but, it's still a bit unstable and personally, I cannot live with a browser that does not have extensions, I don't know about you. For whatever reason did you ever tried to change default browser on windows 10 but, can't change & don't know how?.
Also read:
How to Import and Export bookmarks on Chrome
How to Clear Cache in Google Chrome Quickly
How to Split a Large file into Small files
Best Free DVD Player for Windows 10
Then this article is just for you, because after reading this article you will no longer be annoyed about how to change your default browser in windows 10. Luckily, Windows 10 has the option to change the default browser to use the one you love. For example, Google Chrome instead of Microsoft Edge. Here in TechinDroid we will show you how to make chrome default browser on windows 10 But, keep it in mind that the steps to change default web browser of windows 10 are practically the same.
How to set Chrome as Default Browser on Windows 10 2023
---
Method #1
First things first: To change your default browser in windows 10, you have to download the Google Chrome from the download link we given below and make sure to install the downloaded executable file. Now you have different options to follow to set chrome as default browser.
1.) Open Chrome (sometimes it opens automatically after installing) and click Set as default in the white bar below the address bar.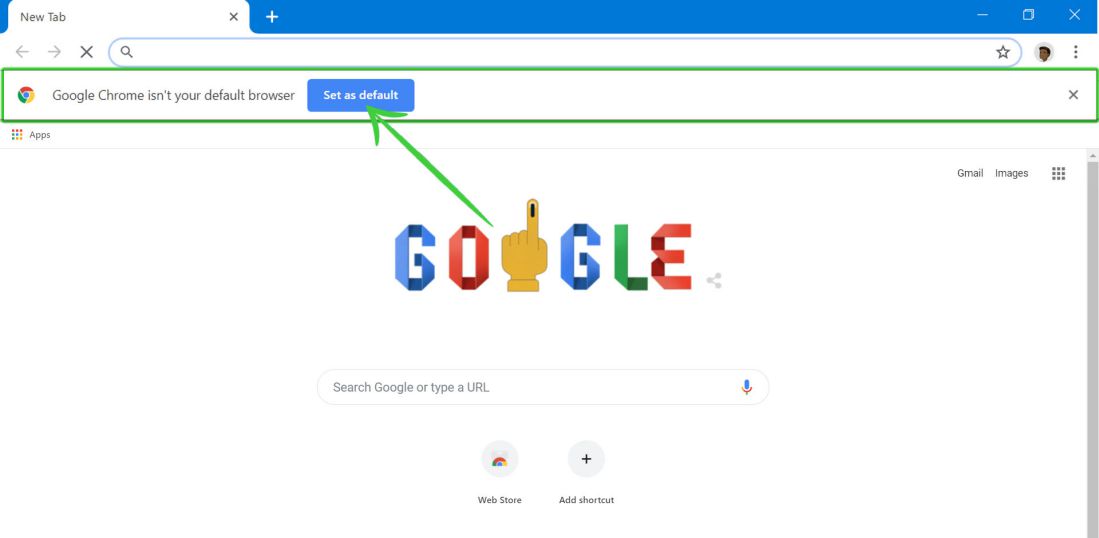 2.) If you do not have the white bar, you can open Settings (after pressing the icon with the three stripes on the top right) and select Set Google Chrome as the default browser (at the end).
Method #2
Another option is log on to your Windows 10 PC, Open "Start menu" then click on "Settings" icon then to the "Apps", then click on "Default Apps" Under Web Browser you have to click on the current browser and then select Chrome in the Pop-up window that appears.
Method #3
You still have another way to do this.
You also have the option to set chrome as default browser through control panel. Here you go, Open "Control Panel > Programs" then click on "Default Programs".

In the next windows you will see the option called "Set your default programs" click on it.
Once you are there, you will have to look for "Web Browser" section and tap on the current default browser name.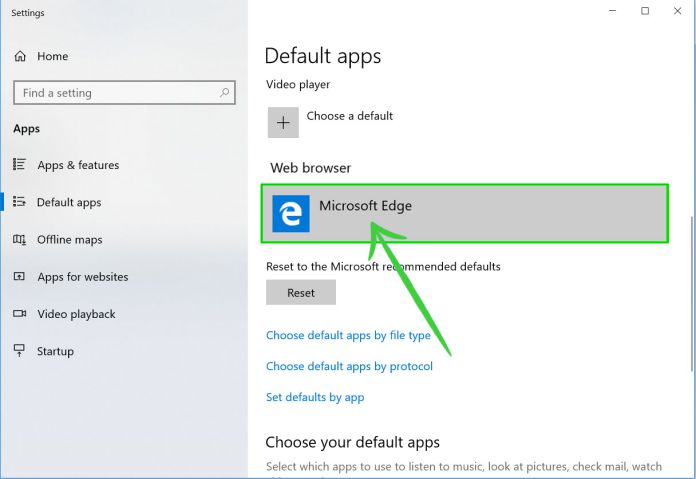 Select Chrome from the pop-up menu and confirm it again if you are asked for.
If you have followed all the steps we listed above you will be able to set any browser of your choice as default browser on your PC.