Last Update: March 2017
Close all tabs safari ios 7 9 10 both iPhone and iPad: For those users who likes to surf the Internet through the Safari app, the mobile website of Apple that comes by default in your iPhone browser. TechinDroid bring you a very simple trick to close all Safari browser tabs at once quickly.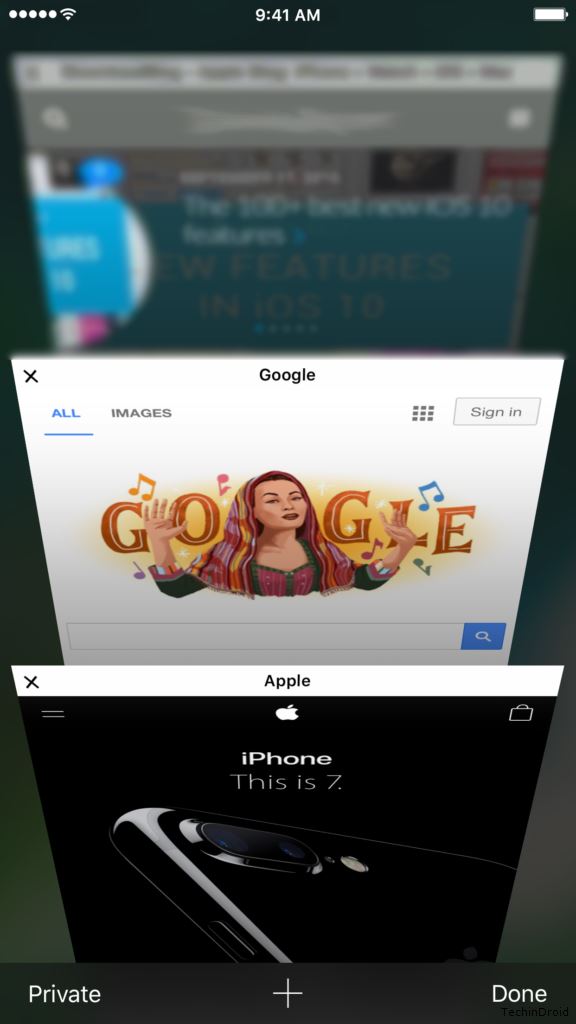 iOS 7 Safari has Improved Design, Functionality and More
---
As you know, the new design of the mobile operating system from Apple iOS 7, brought a lot of new features that make browsing with Safari on our iPhone and iPad is much better. In addition to adopting the new minimalist design of iOS.
In addition to using the navigation gestures on the iPhone with iOS 7. it has also changed the interface, how to view and manage tabs have open. With the trick that I will point then we can quickly close all tabs you have open at the same time, without having to close one at a time.
How to close all tabs safari ios 7 9 10
---
Having multiple tabs open at the same time in our browser, Safari, could affect negatively when using our iOS device to browse web pages with Safari.
Method #1

 close all tabs safari ios 9
To close all safari tabs at once, we just have to:
 Step: 1  Open Safari browser and press and hold the "Tabs button".
 Step: 2  Now a Pop-up menu appears. Now select "Close 3 tabs" . Number of tabs may be differ to you.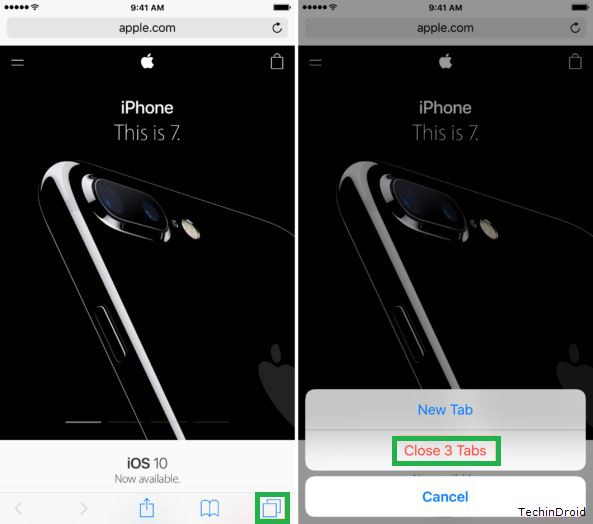 Thats it guys by using this simple trick you can close all the tabs at single click without clearing history & data.
---
Method #2

 close all tabs safari ios 10
 Step: 1  At first launch your Safari browser on your iPhone or iPad.
 Step: 2  Now click on the "Tabs button" (you will be find it on lower right corner) that will allow us to see all the tabs have open.
 Step: 3  Then, with the preview of all the tabs have open. You can close all the tabs by tapping and holding on "Done" button.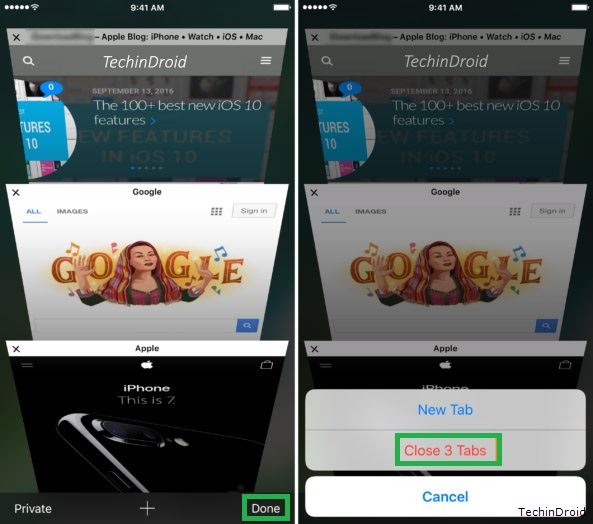 Step: 4  Once you pressed the button a message that tells us Close all pages? click on "Close Tabs" .
After these steps, all the tabs you have open will be closed automatically and quickly. In this way we save time to close each tab individually very simple but very effective trick. To read more articles about iOS i recommend you enter our iOS categeory.