It is highly unlikely to not talk about Instagram when talking about social media. Instagram is one of the most successful social media platforms and guess what? It is an effective tool when it comes to social media marketing or reaching a bigger audience. With 700 million active users per month and sky high engagement levels, it is the place for your business or personal profile to grow.
How to use Hashtags on Instagram.
However, the key step is to maintain a good number of followers. Every Instagram user wants a secret formula to boost their number of followers. In this list, we reveal the well-kept secret recipe to sky rocket your Instagram followers.
13 Tips to Increase Instagram Followers
---
1.

Post frequently
A very effective way to gain followers and consistency in engagement is to keep uploading nice content. Make sure you post at least 1 post every day.
Research has found that accounts that post 2-10 posts a day are more likely to perform well than the accounts who post inconsistently.
Instagram has a Facebook like algorithm to display posts on the timeline. So once you engage the audience and you are consistent, it, in turn, sets a cycle which keeps on growing with your consistency.
While one can miss out on Hashtags on other social media platforms like Facebook, Instagram is sure not a place to not include the hashtag.
Instagram has a very special algorithm for posts that use Hashtags and there is no hashtag fatigue.
Instagram allows a maximum of 30 hashtags per post.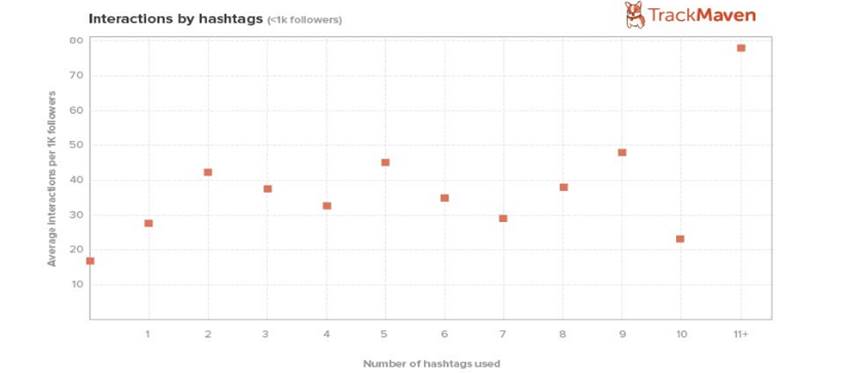 It's evident from the statistics that hashtags boost your post reach and number of followers.
• Search for most relevant and obvious hashtags for your post.
• Keep a database for hashtags that perform well.
• Keep on experimenting with hashtags and observe the pattern.
It's nice to join forces sometimes and feature other relevant users on your Instagram posts. This way you are sure to get a reach boost which in turn will lead to followers.
International chains like Starbucks frequently engage people with this method.
4.

Ask your users/fans to tag a friend
You have been creating and posting awesome stuff for so long. You have your fan base. While you work a lot to bring up some awesome posts for your fans and viewers, they can return the favor by tagging their friends in your post. If they don't do this on their own, then you should ask them to do so. However, if you are not comfortable with asking your fans to tag their friends directly you can always ask your friends and close friends to tag their friends in your post.
5.

Use the right filters.
Glitter is gold. People are obviously going to engage with the posts which are a feast for the eye. Make your post an eye candy for people. Use filter which is warm, bright exposure, has high contrast levels. Don't hesitate to pour some extra sugar.
6.

Add emojis!
Don't hold yourself back from using the emojis.
Be it a post description or your Instagram bio. Appropriate emojis can sure add life to the text.
Emojis make your text and posts more understandable which in turn leads to the higher amount of engagement.
They say overuse of anything is harmful, so limit your emojis per post. Keep it 2-3 per post or 100 words.
7.

Cross platform promotions
You see how advertisers use different platforms such youtube, T.V, print-media to advertise their product.
Well, we cannot pay a channel to advertise our Instagram page, but we can sure use our YouTube channel or Facebook page to bring it to the notice of the people. Make sure you actively share your Instagram posts through your Facebook page.
A study by Buzzsumo supports the above stated.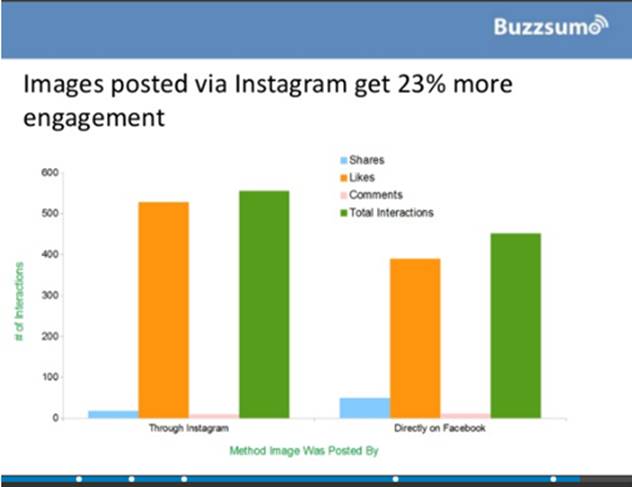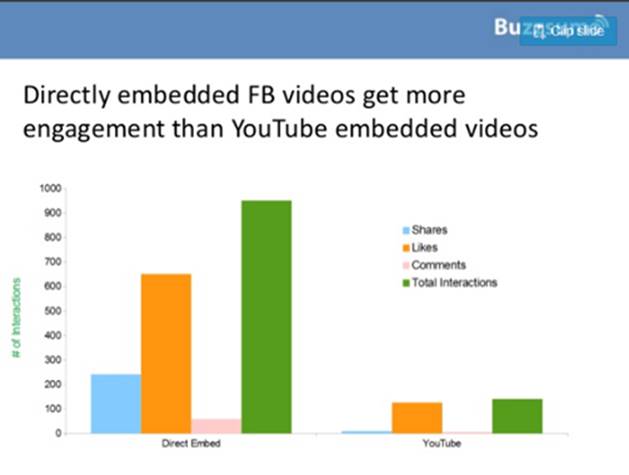 8.

Focus on videos too!
Studies show that videos account for 18% of the total engagement on the Instagram.
18%! That's a big chunk of followers, isn't it?
9.

Engage with the posts from other users.
It's nice to always give back what you take.
Commenting, liking or sharing posts from your audience will lead to increase in the number of your followers. Engage with your audience on multiple occasions.
10.

Hold a contest!
One of the easiest ways is to post an image about the contest and ask the people to Like or share to enter the contest.
11.

Post at 2 AM or 5 pm
Instagram follows some refreshing algorithm, while it refreshes your timeline every time you open Instagram, It updates it post queue at 2 am or 5 pm.
Posting at this time increases the chances of Instagram showcasing your image on the timeline.
Hashtags like #followforfollow or #followme.
Look for people who use these hashtags, they often follow back.
13.

Bio
Your bio plays an important role. Don't forget to complete it. Keep it concise.