Last update: September 2017
Discover the best apps for Apple Watch of the moment and make the most of your Smartwatch.
Top 10 Best Apple Watch apps 2017 September: WatchOS 3 update have reached the first native apps for Apple watch. how it benefits its users? Today we bring you the 15 best apps for the Apple Watch that you can not miss and surely many of you not be typical included in every compilation. These apps had different features and functions, which we can find a practical use in our day to day. This is our first compilation including apps for the Apple Watch since 2016. Do not miss it.
Increase your Apple watch Battery life [WatchOS 3].
With the new WatchOS 3 making much faster performance and useful than before. But for this, the developers have to adapt their apps to take advantage of these and many other possibilities. Must Have WatchOS Apps.
In TechinDroid we have selected the 15 best apps that have made the leap and are already native. Some even integrate a "complication" in the watch, which can be very useful best Apps for your Apple watch .
Best Apple

Watch

Apps

2017
---
1.

 Citymapper

It's  one of the must have apple watch apps. It's one of the most interesting apps transport of the moment. In the new update it has improved, added support to more cities. It brings us a native app for the Apple Watch. It has a complication" from which we will show the estimated time of arrival depending on the route we have established.
2.

Complicate it
Complicate it is an extremely useful application that allows us to customize our Apple Watch complications. How do you do that? Very simple, just download and install the app on your watch we can select it as a complication in any sphere compatible with the larger ones. Now we just have to go to the application and dictate the message we want to remember so that it appears reflected in the complication every time we look at the clock.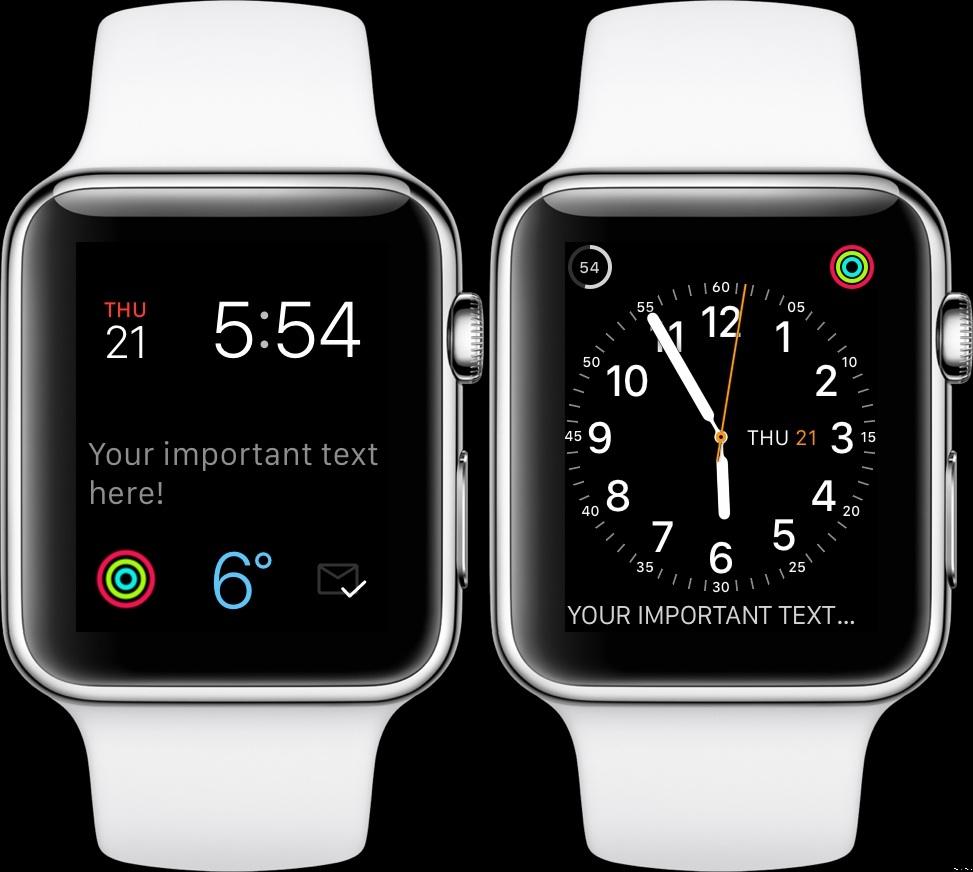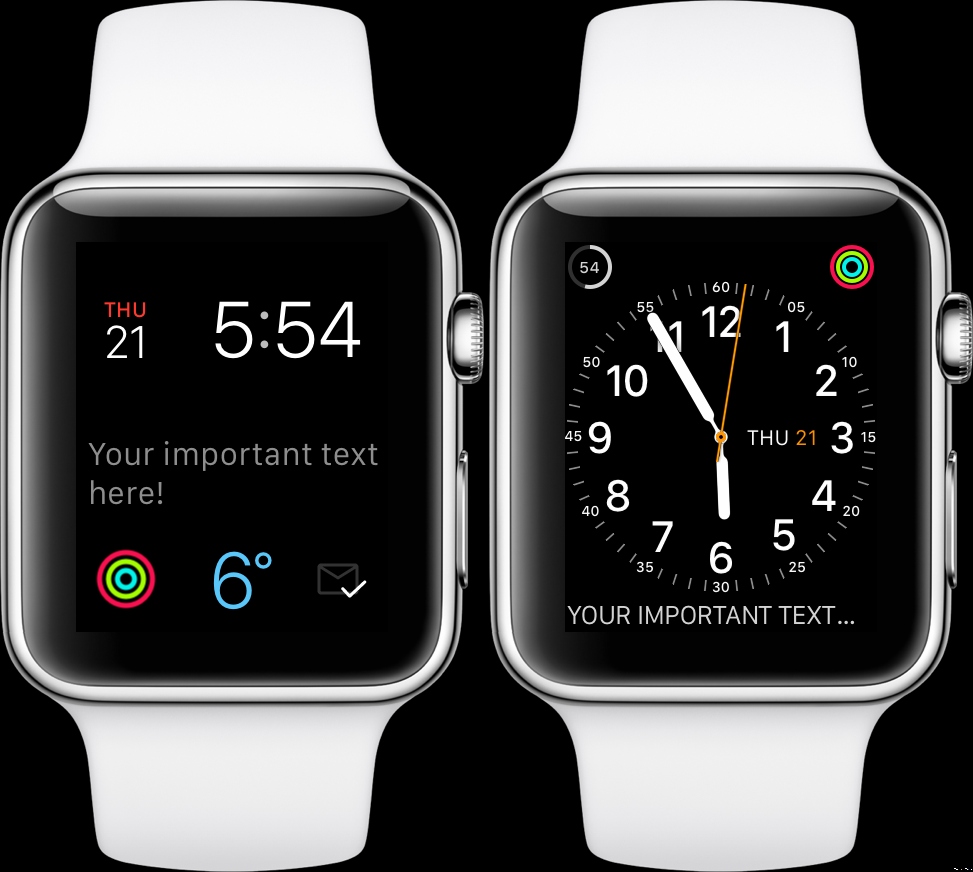 It reminds me a lot of the typical marks that we make in the hand with pen to make sure to remember something but, now much more intelligent and clean. To change the message we will only have to press on the complication or open the app and dictate the new sentence.
3.

Traffic Monitor
This app allows you to quickly control and intuitive data consumption on your Apple Watch . You can establish daily limits of consumption so that it warns you once overcome, thus raising the doll you can know in an instant how much data you have consumed today and how many you have this month.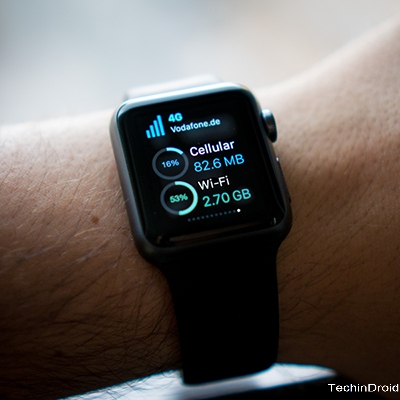 But, this is not the only thing we can do, it will also allow us to speed test from Apple Watch to check the speed of our line, both WiFi and 3G / 4G. Without doubt, a really useful app that also incorporates its own Vistazo.
4.

Gratuity
Gratuity is an app initially conceived for the American public because, basically it allows you to calculate restaurant tips without even taking your phone out of your pocket. best free apple watch apps so far
This allows us not to have to go about making complicated calculations or taking out the calculator. We just have to enter the app and select split account. Easy, right?
5.

Flashcards +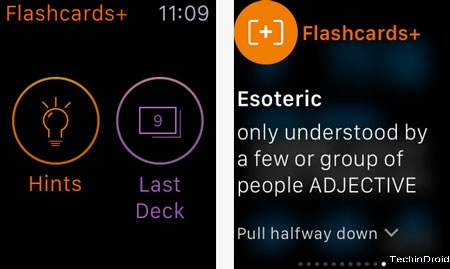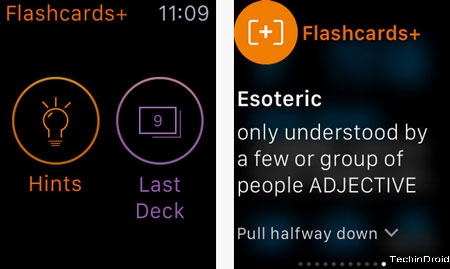 Flashcards+ is a useful application that helps you study and memorize complete lessons through a simple format cards and jogging tracks memory. We can create cards with concept definitions that we must assimilate and the Apple Watch app will show the description partially to force us to remember the rest. After repeating the process several times we will have completely mastered the matter. apple watch apps with complications
6.

The Weather Channel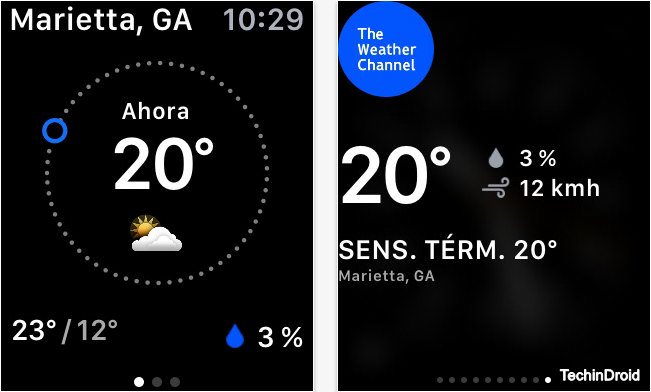 It's one of the best apple watch app 2016 classic iOS, The Weather Channel has also presented its own native app for the Apple Watch. Much faster than the previous version, it shows you the weather forecast on your wrist based on your location. Sometimes it insists on showing the temperature in degrees Fahrenheit instead of Celsius but, generally works quite well. You can place a chance of rain in the area of your watch through another "complication" very useful.

7.

iTranslate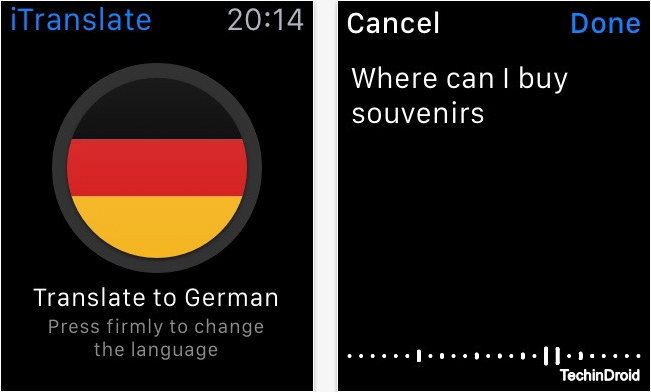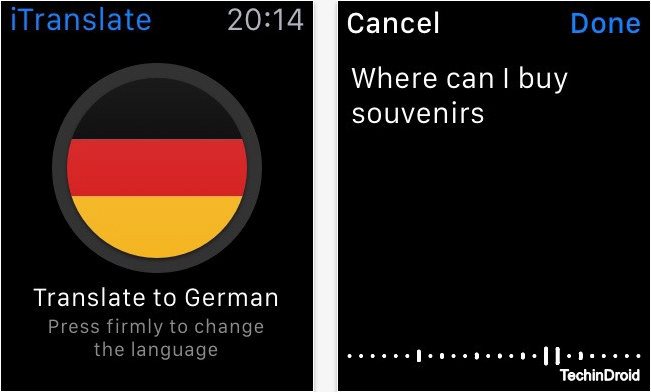 Its a must have Apple watch app you should try. ITranslate is the translator and dictionary app. With this app you can Easily translate text and websites or engage in voice conversations in over 90 languages. The new offline mode allows you to use iTranslate abroad without paying extremely high roaming costs.
8.

Swarm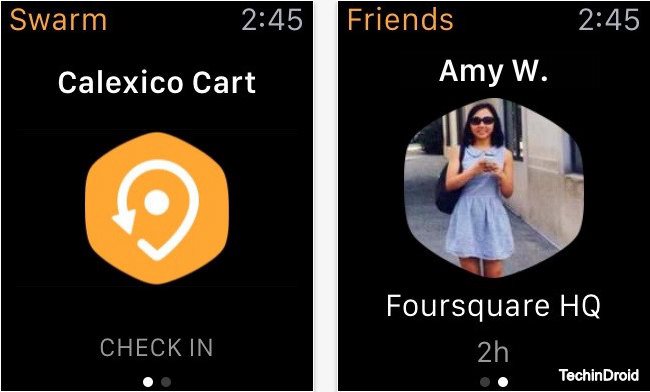 To check in on the popular Foursquare app, Swarm already has its own native version for Apple watch. You can also see where your friends through your last check in. If you use this network you can not uninstall this app from your Apple watch.

9.

 Starwalk 2

The popular app for the constellations has also updated its version watchOS 3. This app shows the rate of visibility of the stars in our location and time of day in which different celestial bodies will be in heaven.

10.

AudioMemos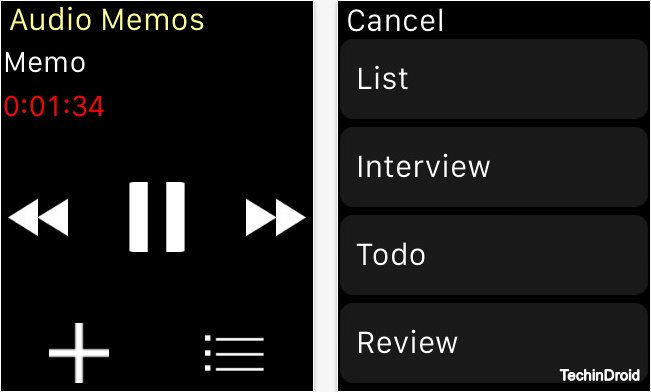 One of the best apple watch apps free unforgivable omissions Apple Watch is that there is no integrated recording app notes. Fortunately, thanks to the new operating system this watch (how strange it sounds), now we can count on the help of AudioMemos . It is not the best recording quality but it provides an interesting feature on the wrist, yes, the app is a bit tricky to use.
11.

App in the Air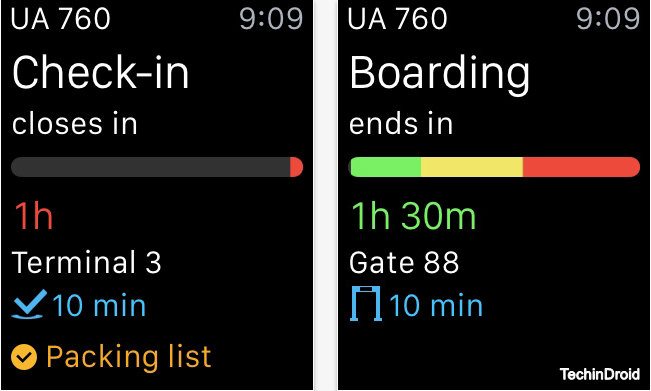 I recognize that this app non've had in real situations because I need to take a flight, but its purpose is very interesting. If you add the details of your flight from the iPhone app you will receive notification about their status in the Apple Watch, plus tips to arrive on time to the counter to check-in as security checks. We'll see how it behaves. best apple watch apps 2016
12.

Runtastic PRO
Best apple watch apps fitness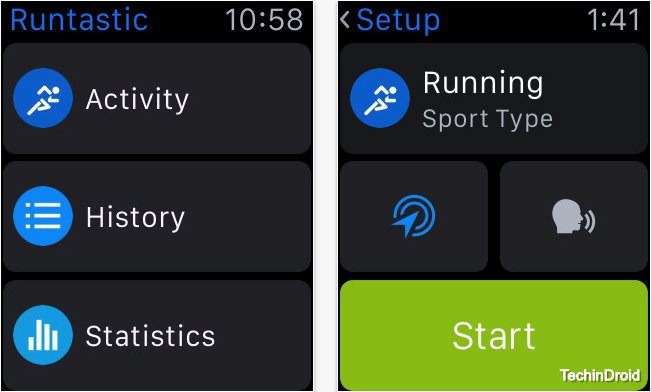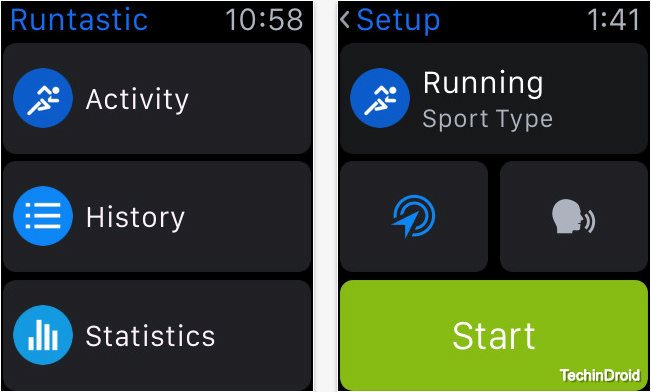 The biggest news of Runtastic PRO for the new operating system Apple Watch is that it is now able to measure your heart rate . Not a mention of the possibility of training with this app count for the 30 minutes of daily exercise, which will hopefully come in the future.

13.

Minube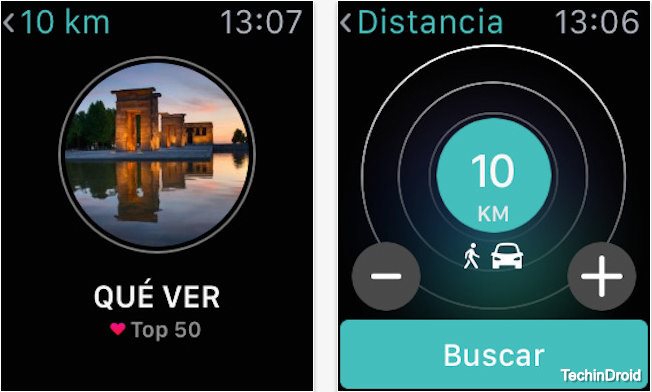 The famous app that helps you collect and remember your holiday now has a native app for the Apple Watch. In it, you can watch the "attractions" that is around you depending kilometers radius you selected. Those comments also appear have already visited the area and find your location in Maps to guide you up there. A must for those who use this service.

14.

Nuggetz

It is a simple but addictive game of mental agility for our Apple Watch. The game is to quickly relate the color shown to us with your written name. The key is that this color will be displayed in the form of letters that belong to just another color. The key is to not be fooled by this mental trap and get the highest score possible. best apple watch 2 apps
So  guys all above mentioned amazing apple watch apps are the Top 15 Best apple watch apps 2017 september edition. And what other cool apps do you have on your apple watch suggest us in Comments.