Last Update: January 2022
Does your apple watch battery draining fast? WatchOS 3 drastically spend your Apple Watch battery?. Here we present some tricks to Improve Apple Watch Battery Life on WatchOS 3. I hope it will help you Reducing Apple Watch Battery Consumption.
Last September 13 Apple has launched a new versions of iOS , watchOS and TVOS. Now that is found in most devices, many users who have seen an increased consumption of battery after installing Apple Watch watchOS 3.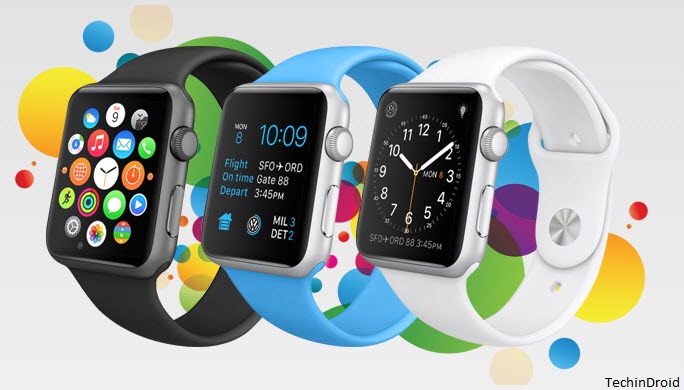 Much of those affected users are who have installed the latest version of watchOS 3 on the Apple Watch series 1 , ie, the original model launched by Apple last year 2015.  WatchOS 3 comes with many new features and functions. We can say that is an OS rather thought of the new Apple Watch Series 2. As you know already incorporates a much more powerful CPU up to 50% faster and has a GPU the Twice as fast as the current one.
You may Also like:
Tips to get better Apple Watch battery life on watchOS 3
---
If you already have an Apple Watch series 1 or you just buy the new Apple Watch Series 2. We recommend you follow these tips to extend apple watch OS 3 battery life as much as possible with the use of WatchOS 3.
To improve Apple Watch battery life fast, follow the tips we leave below:
1. Use WatchFace color as black or darkest, because it consumes less battery and resources than other Watch Face with light colors.
2. Turn off notifications of mail from the Apple Watch Mail app.
3. Limit the use of notifications to only important. This is critical because, if you are active user of the app for example WhastApp your apple watch battery drain dramatically by the notifications of messaging app.
To do this just follow these steps:
Open Apple watch app on your iPhone (That Synced with Apple watch) Tap on My Watch > Notifications and simply Turn Off Notifications of the apps which is not needed to you
4. Install applications that actually have use and functionality on your Apple Watch. If you do so this get avoid using unnecessary resources.
5. Reduce movement and animations This is main trick to improve battery life significantly.
To reduce movement and animations.
Open the Apple Watch app on iPhone. Tap General> Accessibility and activate the options "Reduce Motion" and "Reduce Transparencies".
6. Deactivate the lifting wrist feature. With this will prevent the device display from switched on automatically when we lift our wrist as if we look at the time.
7. Enable Battery saving mode (Power Reserve). By activating this mode all the advanced options and Apple Watch will be disabled. Only a clock is will be shown.
To do this follow these steps:
Access the "Control center" of apple watch by "Swiping Up" your apple watch screen from bottom. Then touch on the "Battery Percentage" reading then tap the Power Reserve button & Proceed.
This mode does not bother thereby illuminate the screen stops every time we receive a notification. The clock will stop emitting sounds and vibrations and also reduces data transfer between smartwach and iPhone.
We hope this practical tips guide help you to improve the apple watch os 3 battery life &  Prevent your Watch OS 3 Draining Battery Very Quickly. Would you like to add some other advice?.