Last Update: May 2023
Now you can batch resize images in mac terminal for free. Lets see How to resize multiple images at once in OS X.
whenever we have a batch or repetitive task ahead of us, we should have a simple and agile way of doing it. And where OS X comes again with the new feature if we need to, for example, resize multiple images at once using the mac photo Preview app. We can change the dimensions of a bulk of images in a convenient and effective way.
One of the most tedious tasks that many of us face every day is to bring together a number of images and need to adjust the size of each to fit perfectly into our project, whatever its nature.
As we can always hire to third party apps to get but, mac allows us to do this quickly and easily through a workflow Automator Preview app. In this article we will explain how to use it with Preview application on OS X.
How to Batch resize Images on Mac 2023

terminal
---
1 The first thing to do is take up preview all the images you want to retouch and for that select them together and press cmd + down arrow (?).
2 Now right-click the mouse and select Open with Preview.
3 In Preview, go to Edit> Select All.
4 Once all the images are selected, go to Tools> Adjust Size.
5 Enter the values of width / height to resize images to your liking if only want to resize the width, for example, make sure you have the option enabled Resize proportionally. This will ensure that all images are resized while maintaining the ratio.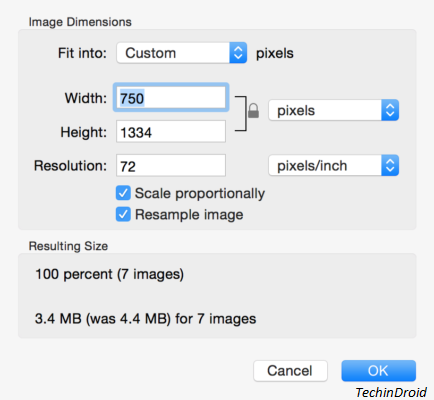 6 Save the changes and close the application
7 And that's all! As simple as that!
If you need to batch resize images very often maybe you should contemplate the possibility of using a workflow Automator. batch resize photos mac os x free
Alternatives:
Best Batch Image resizer Tools Mac
---
There is many of the third party free batch image resizer tools available for mac. They also work well and comes with extra features So we leave the list of some best batch image resizer tools for mac.
1

iResize
iResize is an free app that helps you apply changes to photos batch , ie with a single step that will alter multiple images at once. batch image resizer mac free
Specifications:
Resize
compress
alter brightness
rename your photos
In addition, you can open and convert images in JPEG, GIF, JPEG, PICT, PNG, TIFF and PSD formats. With iResize you can also rotate images with preview to see the changes immediately and EXIF information of the picture data.
2

PhotoBulk
PhotoBulk is a massive image editor that lets you add text watermarks / image, resize, and optimize hundreds and thousands of images and photos in just one click.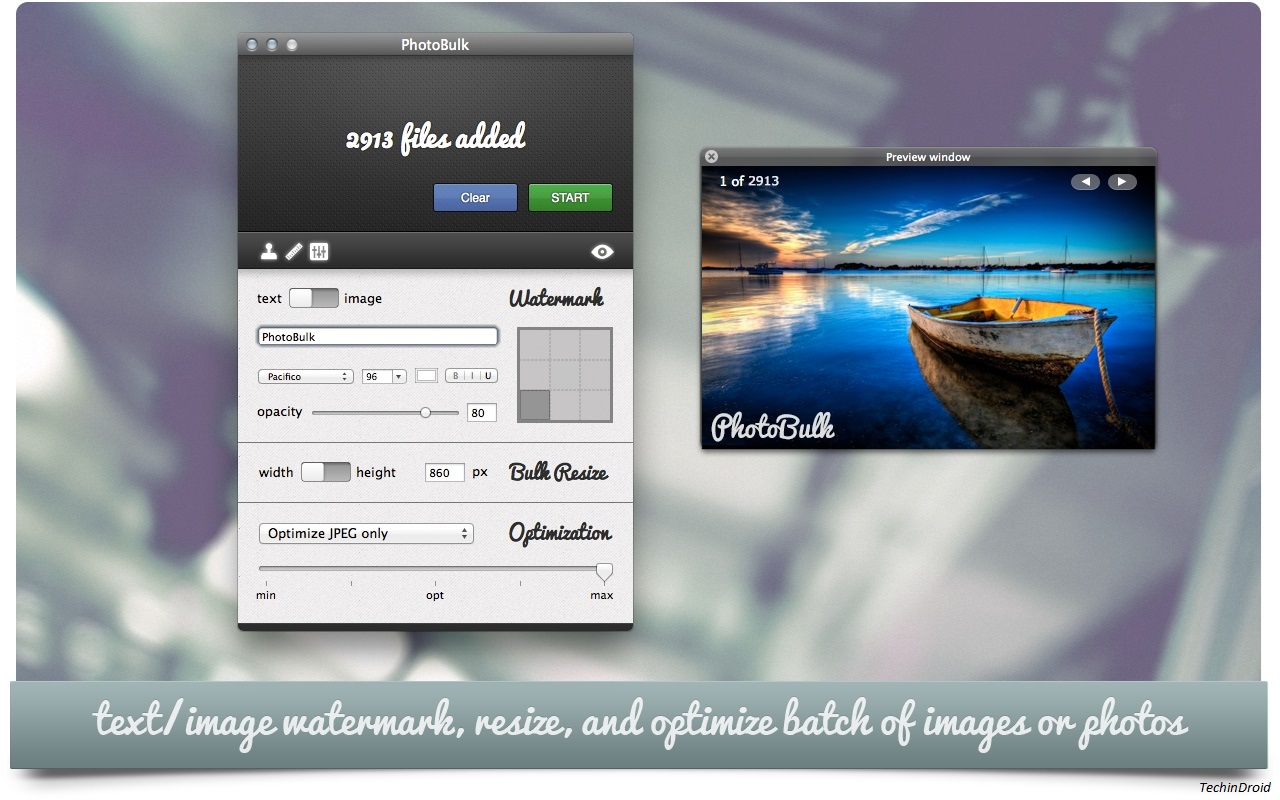 Just drag and drop your images into the application, choose the desired actions and press the start button. And ready!

3

OSX Image Resizer
OSX Image Resizer perform multiple tasks in a short time. With this app we can resize , Convert and compress images without losing quality.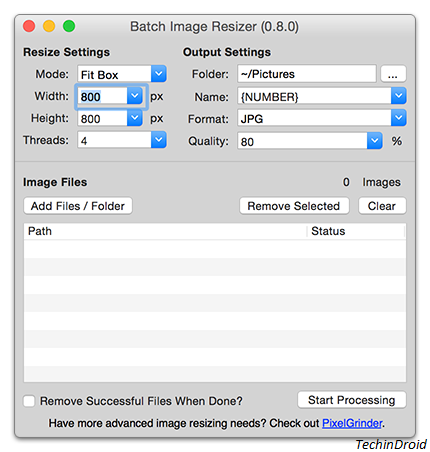 Supported formats: JPEG, GIF, PNG, TIFF, TGA. The latest version saves files in the following formats; JPEG or PNG-24.
So this article all about how to bulk resize images on mac. I hope these methods are made this task quite easy for you. Leave your opinion in comments.