Last Update: September 2023
Over Clock Checking Tool OCCT download for windows PC and laptops.
When acquiring new hardware to your machine overclocking may be useful to perform tests to check the system's stability.
What is occt?
OverClock Checking Tool (OCCT)  is a free program that let you benchmark and overclock your machine's hardware parts, OCCT available for PC and notebooks running windows operating system. This tool will allow you to test in real time and control the performance of your configuration in windows 10, 8, 8.1, 7 and i recommend 64-bit OS to run these tests. Also read our list of HDD and SSD Speed test tools.
OCCT Download for PC Windows:
With this tool you can perform cpu stress test up to 16-cores, GPU 3D test, Power supply (PSU test), etc.
| Software name: | OCCT |
| --- | --- |
| Version: | 4.5.1 |
| File size: | 7.8 MB |
| License: | Freeware |
| OS: | Windows 10, 8.1, 8 and 7 |
| Developer: | Ocbase |
Free Download OCCT

Pros:
All relevant information at a glance
Protects your computer from damage through the test
Screenshots: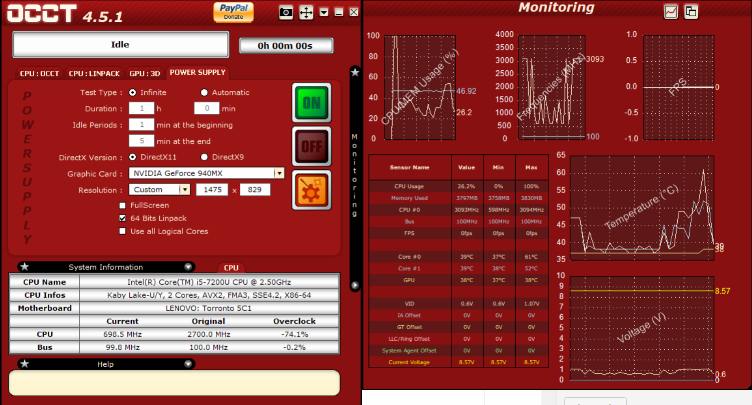 occt power supply test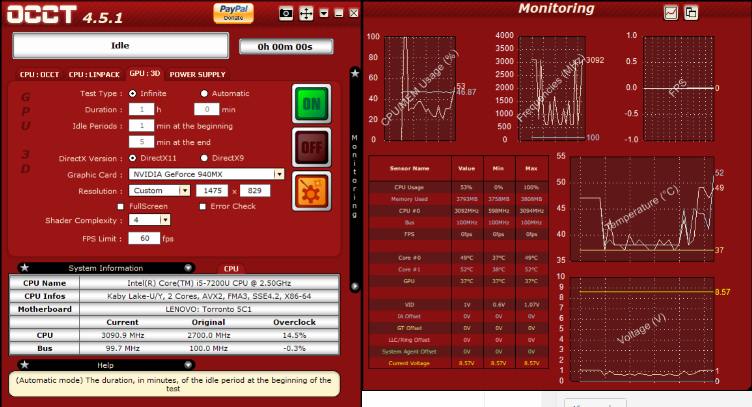 occt gpu test
OCCT will allow you to analyze and test the performance of your overclocking, although some advanced options missed and confirmed by users. The first two tests will test the performance and cooling of your processor. You will also have the GPU3D test which puts your graphics card to the test with a 3D display. The last test will offer a summary to check if your power supply is compatible with your configuration.
The interface, intuitive and simple, will allow newbie users to test their hardware configuration. The real-time monitoring screens give important information on the use and the frequency of the processor or on the temperatures of the probes installed in the PC. Finally, you will be able to compare the performance of your components by saving tests with some very good graphs and reports.