Last Update: September 2023
We show you how you can play up to 7 games from the Google search engine. These are the hidden games of google search.
Google, more than once, has launched a mini-game to enjoy it from Google, YouTube or even from Maps. What many of us don't know is that these games can be accessed in Google's search engine and can be replayed at any time. And of course, you can always play these games from iOS and Android.
Most addictive games for Android.
Google has released 7 games so far but, beware, they are highly NSFW (in the addictive kind).
7 Google search games you should play in 2023
---
Here we bring you the list of 7 amazing google games that you can play when you have free time.
1.

Solitaire
Solitaire is the lonely man's card game, perfectly suited for those who want to kill some time while they're on their computers. This game has been with us since Windows 98, so the nostalgia effect is definitely there.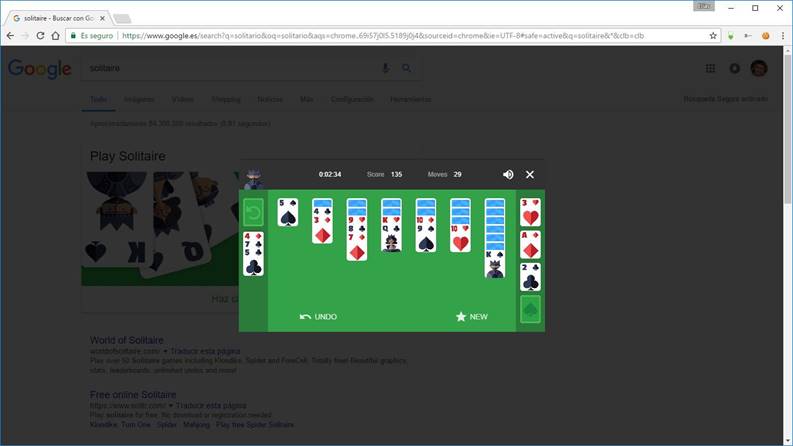 Nowadays Solitaire is available everywhere, even from our beloved search engine! Just google "Solitaire", this will show us a special panel in the search results telling us to start a new game, we can start one in easy or hard difficulty.
The main difference between easy and hard mode is that in the latter the deck swipe quantity is three, while the easy mode is just one swipe at a time. This game is just like another solitaire game, even allowing us to undo moves.
2.

Tic Tac Toe
Who hasn't played Tic Tac Toe with their friends in school? This game is a legendary time killer, where your opponent and you can play endless times until you know who the real winner is.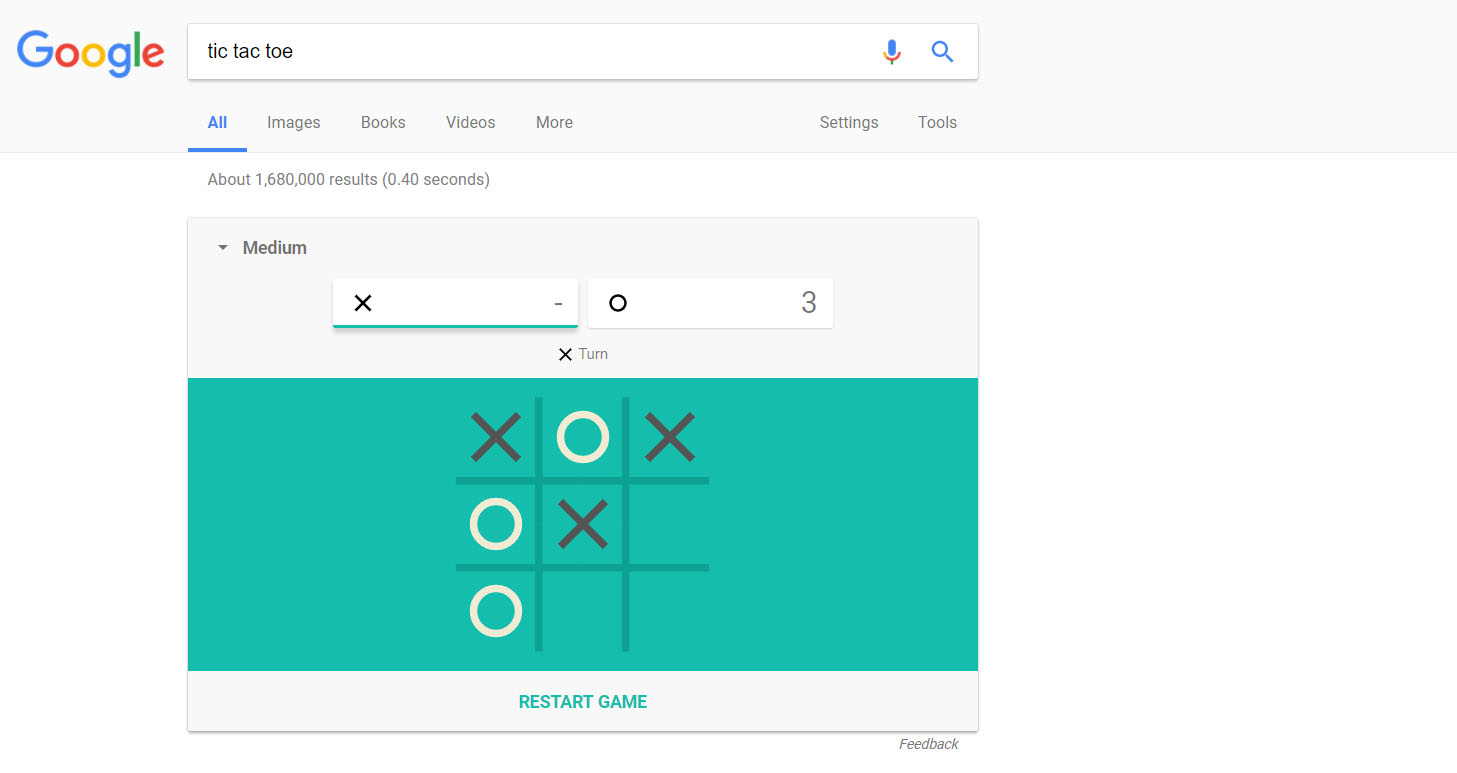 To play this game on Google, let's search for "Tic Tac Toe". We have four levels of difficulty: easy, medium, hard and play against a friend. After a round is over a counter will be shown, and if it's a tie, it won't change at all. Keep in mind that if you close this tab or change your search the score will go back to zero.
3.

Pac Man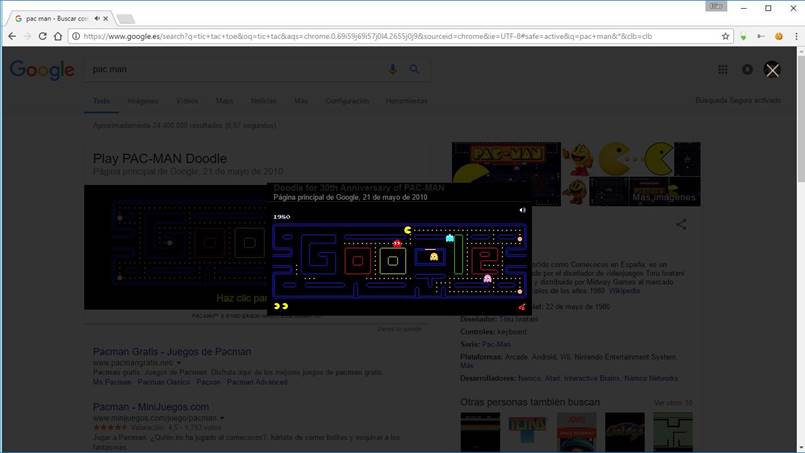 Even the mighty Pac-man is available in Google search, type in "Pac Man" and we'll be able to play one of the most legendary games of the early 80s. To play the game use the keyboard arrows, eat all the fruits without being touched by any of the four spooky ghosts and win the game. In Google Search's version, we only have one level available, contrary to the original game which lots of different stages.
4.

Snake
Next is one of mobile gaming's most iconic games. When you think about Nokia, you think about sturdiness, Finland, and the game Snake, if you had an old school Nokia like the 3310, you probably played this game. Of course, Google takes chance of this and released its own version of the game.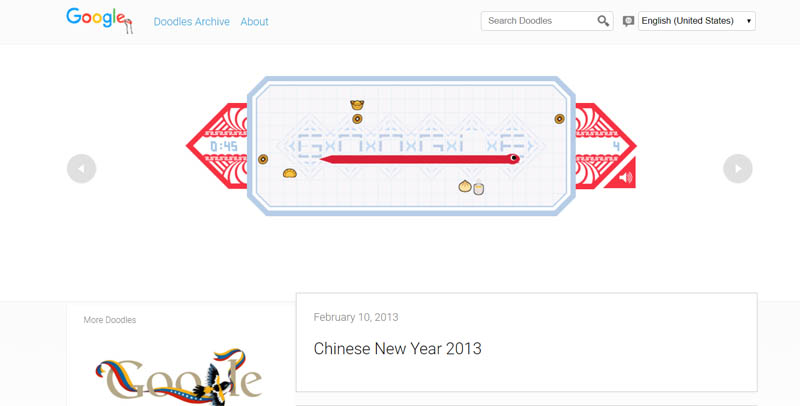 Sadly, we can't access this game directly from Google, we have to play the game from the Doodle archives. Another negative point about this port is that we don't get all the rules the original had. For example. if we hit one wall we will appear at the other end.
5.

Atari Breakout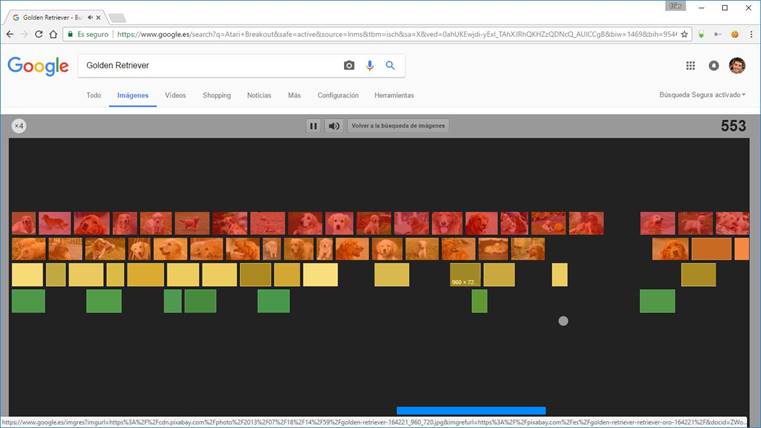 Atari Breakout has something different about the other games on this list, as this "game" is played from Google Images. You need to search for "Atari Breakout" and go to the Images tab, this will make all of the images in the search result transform into blocks that we need to break to win the game. We can go back to the usual Image search with the button that's above the game.
6.

A Google a Day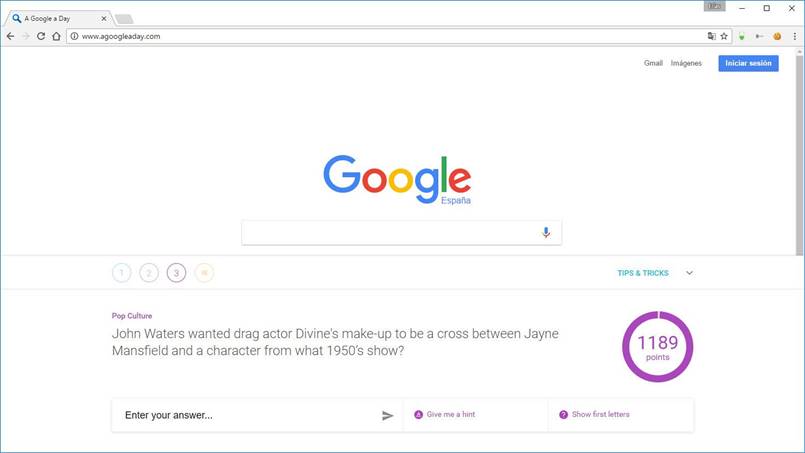 Now, this is not a classic retro game, it's quite difficult though. Four questions will be thrown at us and we have to use Google to find the answers. To get to A Google a Day we have to follow this link.
7.

Spooky Cat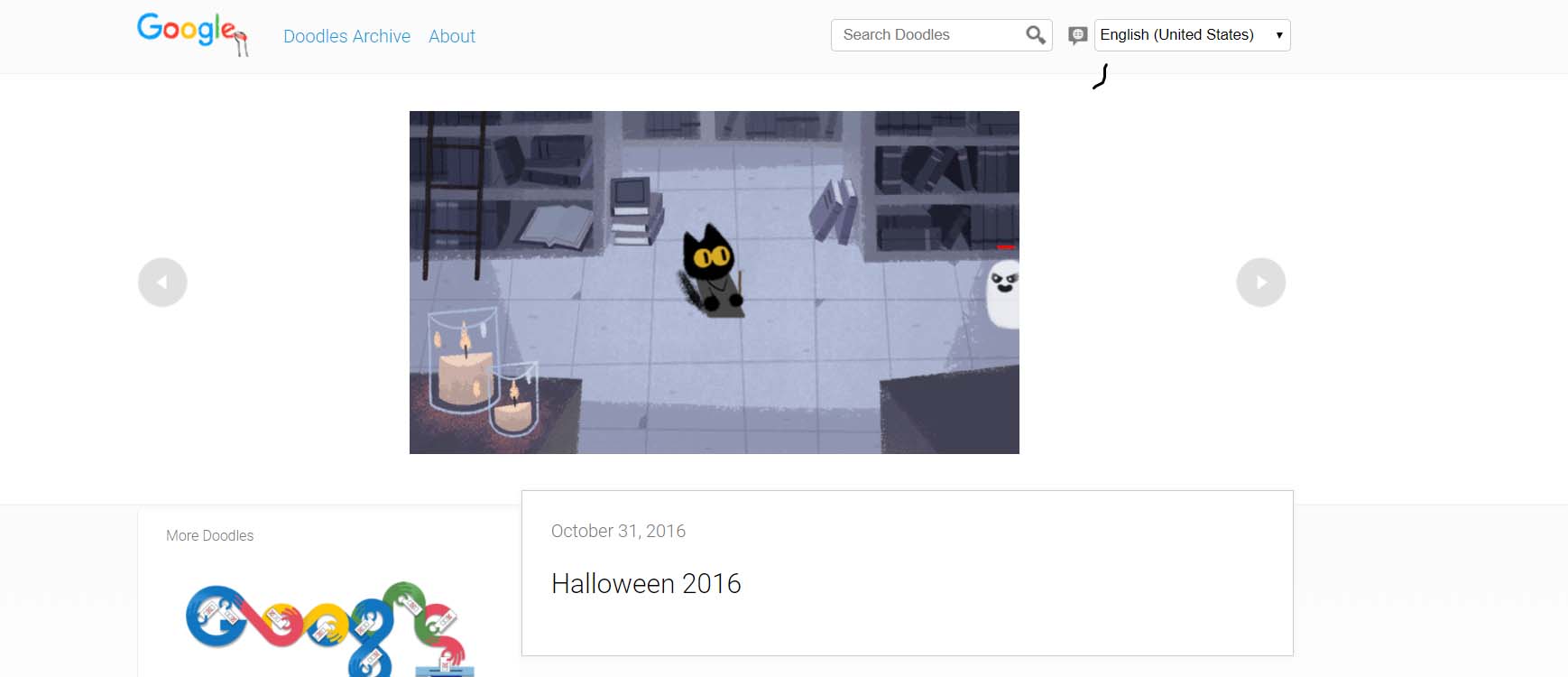 Spooky Cat is the last game on our list. This game is only available in the Doodle Archives. Spooky Cat is a doodle/game released on last year's Halloween. It's quite an exciting game where you have to kill the ghosts that appear from the walls.
It's quite a surprise that Google has so many games available, the only one we knew before we started our research was the dinosaur game that we can play when we have no internet. Do you know any other google search games that we could add to the list? If so, leave your comments in the box below, and don't forget to share this post with your friends!